Trump plans to lift Obama-era ban on giving local police military equipment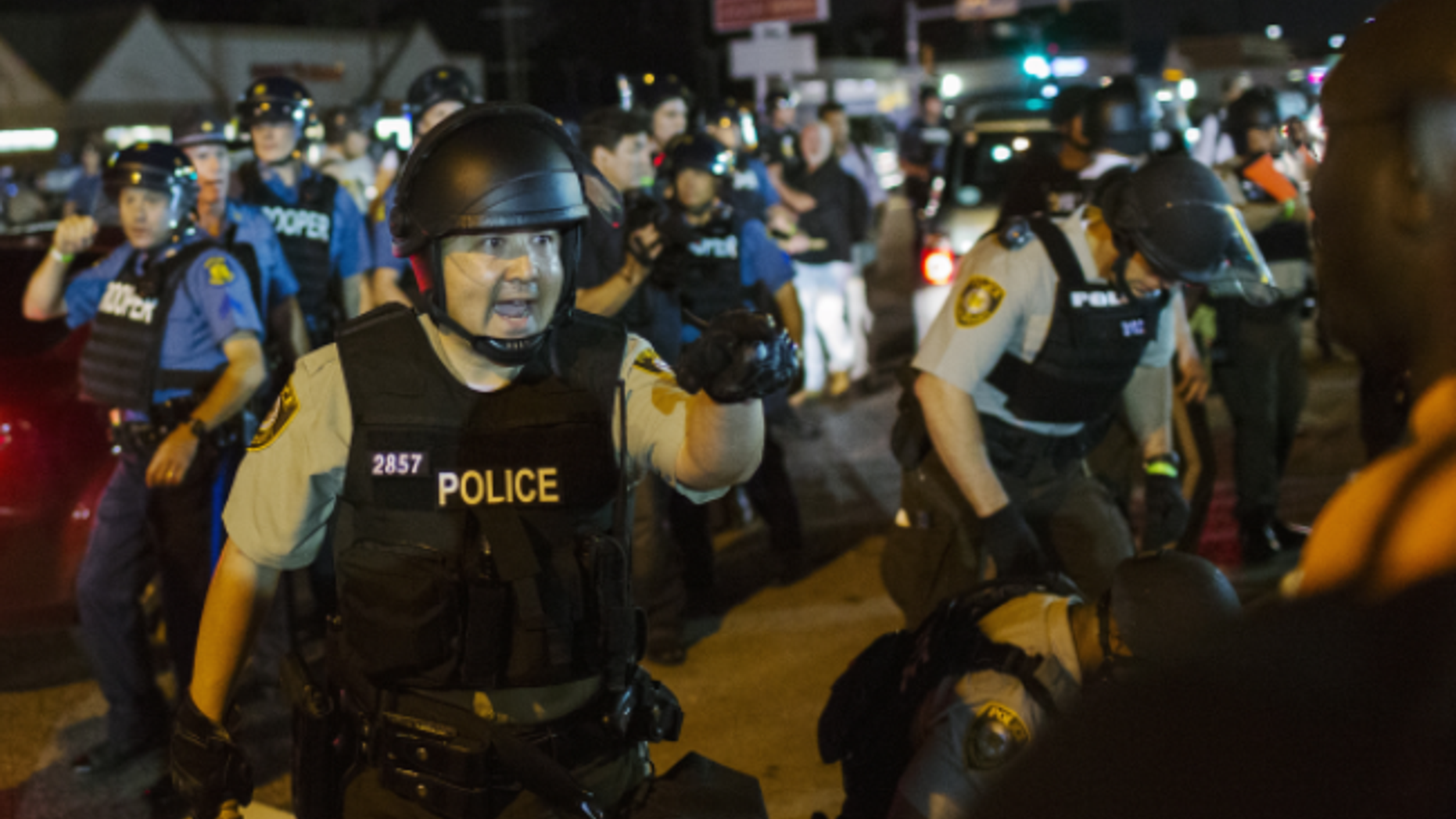 The Trump administration will bring back the movement of surplus military equipment to local law enforcement.
Documents obtained by Fox News reveal President Trump will sign an executive order reversing an Obama-era policy which restricted local police agencies' ability to get access to gear such as armored personnel carriers, grenade launchers and other military-grade equipment.
Trump's executive order will restore "The full scope of a longstanding program for recycling surplus, lifesaving gear from the Department of Defense."
WITH TRUMP, POLICE HOPE TO DEPLOY MILITARY GEAR BANNED UNDER OBAMA
The document continues, "The gear recycled through the Department of Defense's 1033 program includes everything from ammunition and vehicles to office supplies...  Under that program, assets that would otherwise be scrapped can be repurposed to help state, local, and tribal law enforcement better protect public safety and reduce crime."
The policy change will be announced by Attorney General Jeff Sessions during a speech to the national conference of the Fraternal Order of Police in Nashville, according to a source familiar with the plan.
National police groups had been pushing for Trump to rescind the previous executive ban, to ensure that local and state police departments aren't put in danger when responding to active shooter calls or terrorist attacks.
OBAMA ANNOUNCES RESTRICTIONS ON DISTRIBUTION OF MILITARY-STYLE EQUIPMENT TO POLICE
An armored vehicle played a key role in the police response to the December 2015 mass shooting in San Bernardino, California.
Obama's executive order was established amid outcry over the use of military gear that law enforcement officials used during the Ferguson, Missouri, unrest after 18-year-old Michael Brown was fatally shot. Police responded in riot gear and deployed tear gas, dogs and armored vehicles. At times, they also pointed assault rifles at protesters.
The Associated Press contributed to this report.