Trump Organization responds to claims it hired illegal immigrants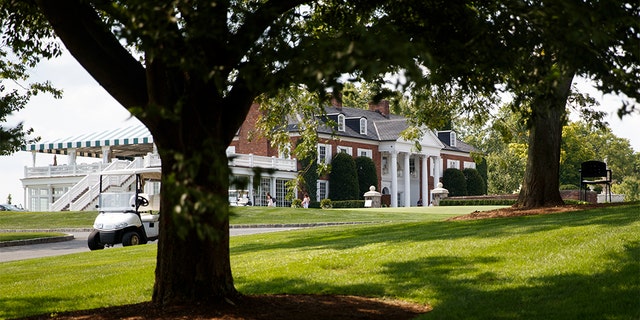 The Trump Organization hit back at a bombshell report in The New York Times that said President Trump's elite resorts had numerous illegal aliens as housekeeping, maintenance, and landscaping employees.
"We have tens of thousands of employees across our properties and have very strict hiring practices. If any employee submitted false documentation in an attempt to circumvent the law, they will be terminated immediately," a spokesperson for the Trump Organization told Fox News via email.
The Times article spotlighted Victorina Morales, an undocumented immigrant from Guatemala, who has worked as a housekeeper at the Trump National Golf Club in Bedminster, New Jersey, since 2013.
The Times reported that Morales has "made Trump's bed, cleaned his toilet and dusted his crystal golf trophies."
She said Trump would sometimes give her a $50 or $100 tip.
Morales, who reportedly crossed the American border illegally in 1999, said she's hurt amid the Trump administration's crackdown on undocumented immigrants.
"We are tired of the abuse, the insults, the way he talks about us when he knows that we are here helping him make money," Morales told The Times. "We sweat it out to attend to his every need and have to put up with his humiliation."
She said she didn't have proper documentation, and she used false Social Security and permanent resident cards.
Morales told the news outlet she expects to be reprimanded severely with the report coming out.
"I ask myself, is it possible that this señor thinks we have papers? He knows we don't speak English," Morales told The Times. "Why wouldn't he figure it out?"
Morales told The Times she is applying for asylum and is exploring a lawsuit claiming workplace abuse and discrimination.
Her lawyer, Anibel Romero, has called for federal and state investigations into the matter.
"This toxic environment was designed to intimidate these women, leaving them fearful for their safety and the safety of their families," he said in a statement.
Trump has made border security a signature issue since he first began his presidential campaign on June 16, 2015, by saying: "When Mexico sends its people, they're not sending their best... They're sending people that have lots of problems, and they're bringing those problems with [them]. They're bringing drugs. They're bringing crime. They're rapists. And some, I assume, are good people."
His administration has continued its push for a border wall at the nation's southern border.
Thousands of migrants have come up from Central America in recent weeks as part of caravans. Trump used his national security powers to put in place regulations that denied asylum to anyone caught crossing illegally, but a judge has halted that change as a lawsuit progresses.
​​​​​​​Fox News' John Roberts and The Associated Press contributed to this report.