Trump mum on Iran deal ahead of major UN address
President Trump was mum ahead of a key meeting with Israeli Prime Minister Benjamin Netanyahu about whether he intends to tear up the Iran nuclear deal bitterly opposed by the Jewish state.
"You'll be seeing very soon," Trump told reporters.
Netanyahu has urged Trump to exit the 2015 international accord, in which Iran agreed to curtail its nuclear weapons program in exchange for the easing of economic sanctions.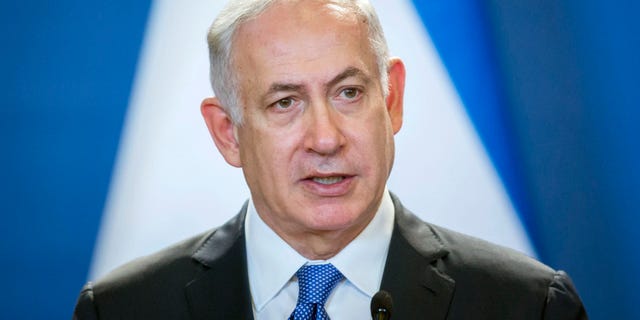 Trump has been critical of the deal amid concerns about Iran not following the rules, but has so far made no clear effort to pull out the United States.
The world leader are meeting privately at the U.N.'s annual General Assembly meeting, one day before Trump delivers his first presidential speech before the 193-member nation body.
The Trump administration has also tried to broker a peace agreement between Israel and the Palestinians.
Trump said Monday at U.N. headquarters in New York that he believes there is a "good chance" of success.
"The Trump administration would like to see it," he said. "I think it can happen."
Netanyahu, after a chilly relationship with former President Barack Obama, lauded Trump's efforts toward Israel, saying he has acted with "clarity and conviction."
He also expressed concern about what he called Iran's "growing aggression in the region."