Trump lawyer takes blame for Flynn tweet: 'I did not mean to break news'
John Dowd, President Trump's personal attorney, took responsibility Sunday for a Trump tweet about the president firing Michael Flynn as national security adviser that sparked speculation about Trump having obstructed justice.
"I did not mean to break news," Dowd said. "I'm out of the tweeting business."
Flynn on Friday pleaded guilty to lying to the FBI over conversations with to Russia's ambassador to the United States after Trump was elected last year.
The guilty plea was part of deal Flynn struck in Special Counsel Robert Mueller's investigation into whether Trump associates colluded with Moscow during the 2016 presidential campaign.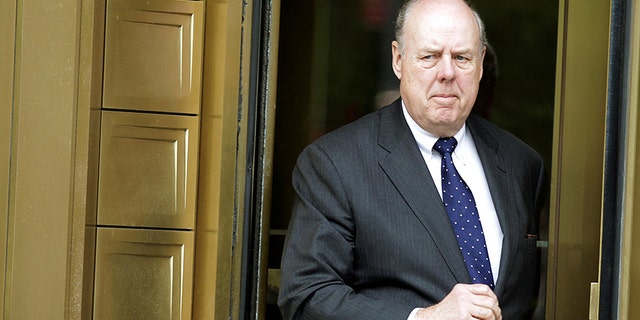 "I had to fire General Flynn because he lied to the Vice President and the FBI. He has pled guilty to those lies," said the tweet Saturday, on Trump's official Twitter account.
Trump said in February that he fired Flynn only for lying to Vice President Pence about the matter.
The tweet Saturday suggested to some observers that Trump had obstructed justice because he would have known Flynn lied to federal agents when he purportedly asked then-FBI Director James Comey in February to ease up on investigating Flynn.
Dowd attempted to explain Sunday that the tweet was referring to then-acting Attorney General Sally Yates telling White House Counsel Don McGahn in January that Flynn had "given the agents the same story he gave the vice president."
He also said the agents seemed to think Flynn was confused. "All the president knew was that the department was not accusing him of lying," Dowd said.
He also said that he drafted the tweet and gave it to White House Social Media Director Dan Scavino.
Dowd says the point of the tweet is still "entirely correct" and that he's sad and confused about why Flynn lied because "he didn't need to."
Fox News' Jennifer Bowman contributed to this report.