Today's Power Play:Terror Verdict Creates Political Problem for Obama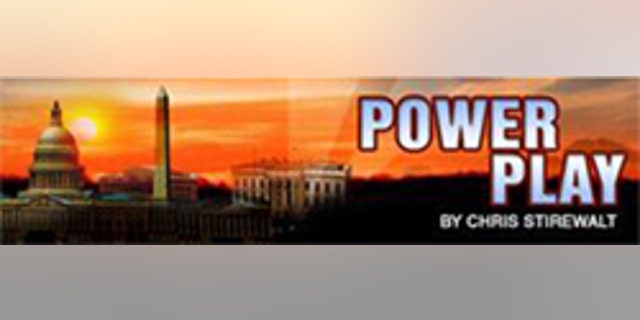 Obama Stuck in Gitmo
The Justice Department's failure in the first civilian trial of a Guantanamo Bay detainee will cause huge political headaches for the Obama administration.
Ahmed Khalfan Ghailani will spend at least 20 years in prison for conspiring to blow up the U.S. embassies in Kenya and Tanzania, but jurors acquitted him on 284 other counts, including the ones that carried a possible death sentence.
What the verdict shows is that the last publicly stated plan of the Obama administration on dealing with Guantanamo Bay inmates - civilian trials in U.S. courts - is inoperable. It had been an unlikely result after congressional Democrats slammed the door on funds to import and try the terrorists, but the fumble in this test case removes the last argument in favor of domestic civilian trials.
The Supreme Court has made military tribunals more troublesome and the means by which to get around the decision are unpalatable to Attorney General Eric Holder, who has been the prime mover in the administration behind the Guantanamo shutdown.
It is now most likely that the president will have to go with "indefinite detention" of the Gitmo baddies, the very thing that he said was a "terrorist recruitment tool" as a candidate. Obama's fearsome denunciations of the military prison and a lack of due process for its wards were a key part of his appeal to Democratic primary voters.
But there is no way out for the president now since the argument from Obama and Holder that jurors would certainly convict Kahlid Sheik Mohammed and other wretches dragged before them. If Ghailani could get off, so could others.
This means that Obama will not be able to deliver on his first act as president - signing an order to shutter Gitmo. And as liberals grow increasingly concerned about what is perceived as passivity or ineffectiveness by leaders like George Soros and Howard Dean, Obama's failure on this promise will become more glaring.
The president is already attempting to pivot in the very narrow space afforded him by his highly partisan base. The Ghailani verdict will make those quarters even more cramped.
And Now, A Word From Charles
"It was all there and these people decided they are all wise, omniscient, and they are going to redo everything. And now we see this is really a calamity."
-- Charles Krauthammer on "Special Report with Bret Baier."
Thanks to today's Power Play crew: Kimberly Schwandt, April Girouard, Whitney Ksiazek, L.A. Holmes, Gretchen Gailey, and Paige Dukeman
Thursday's Agenda - Bipartisan Fizzle; No Nukes; Getting Corked in Portugal
The era of bipartisan outreach from the White House lasted just two weeks - from the "shellacking" press conference on Nov. 3 until today.
Today, the president will go back to his base as Democratic leaders head to the White House for a huddle session. Obama intended for this to be a bipartisan meeting and a chance to show the lessons learned from the election. But congressional Republicans saw the invitation, issued in public before offered in private, as a high-handed gesture and are staying away.
On the agenda for Obama and his fellow Democrats today will be how to haul the DREAM act and a repeal of the "Don't Ask, Don't Tell" policy that forbids open expressions of homosexuality by members of the armed forces over the finish line in the lame-duck session.
Senate Minority leader Harry Reid announced (or, rather, tweeted) Wednesday that Democrats will try to finish the job on both controversial measures in the brief period before new Republicans take their seats
This is no birdsong for those worried about having enough time to pass the deadline bills to keep the government functioning past Dec. 3 and to stop what our friends at FOX Business remind us daily would be "the largest tax increase ever."
Obama is also expected to make some remarks in support of his nuclear treaty with Russia, or, more likely, deploring Republican obstruction of said treaty. But talking about a plan to reduce the U.S. nuclear arsenal over time will likely sound a little tinny on a day when his administration is reeling from seeing its plan to try terrorists in civilian courts go down in flames.
Tonight, Obama will head to Portugal for a NATO meeting, which will feature lots of him getting publicly kicked in the shins by Euro leaders over the cost and duration of the Afghan war. In private, they'll be kicking his shins over the Federal Reserve cash pump and fiscal laxity.
That whole "one-term president" deal must be looking better to Obama all the time.
The Day in Quotes
"Have they lost their minds?"
-- Rep. Alan Boyd (D-FL), a defeated Blue Dog, quoted by the New York Times, about the 150 to 43 vote by the remaining House Democrats to keep Nancy Pelosi as their leader.
"I don't think it was a mistake. I think Nancy Pelosi had a judgment to make as to whether she can continue being an effective leader of the caucus."
-- House Majority Leader Steny Hoyer to Roll Call on Nancy Pelosi's decision to stay on as leader in defeat.
"This is the dawn of a new majority, one I believe will be humbler, wiser, and more focused than its predecessors on the priorities of the people. It will have these traits not because of me, but because of you, and the people you serve."
-- Rep. John Boehner (R-OH) accepting the unanimous nomination of his caucus to be the next speaker of the House.
"Doesn't it just feel like, 'wow?' It feels a little bit mind-boggling."
-- Sen. Lisa Murkowski (R-AK) at a rally declaring victory as the first successful write-in Senate candidate since South Carolina's Strom Thurmond in 1954.
"We call on Joe Miller to respect the will of the voters and end his campaign in a dignified manner."
-- Alaska Republican Party Chairman Randy Ruedrich.
"We will do it even if there is a significant amount of political pressure for us to pull back and say, "Don't do this, it's not good for your political future Joe,' or 'This is a Custer's last stand kind of thing.' That's not why we are doing it"
-- Alaska Republican Senate nominee Joe Miller on "Your World with Neil Cavuto" talking about the possibility of calling for a recount.
"We have just lost this election, we need to draw a line. And if this president can't do what we need, it is time to start looking somewhere else."
-- Billionaire George Soros, quoted by Huffington Post, at a gathering of liberal activists and donors in Washington.
"I am. I'm engaged in the internal deliberations, candidly, and having that discussion with my family, because my family is the most important consideration here."
-- Sarah Palin to the New York Times Magazine when asked if she was weighing a presidential bid.
"I believe so."
-- Sarah Palin when asked by Barbara Walters whether she could beat President Obama in 2012.
"Party affiliation is so strong with enough people that the Republicans and Democrats -- no matter who their candidates were, no matter who voted -- would get enough votes that you could get every independent vote, it would still not be a majority."
-- New York Mayor Mike Bloomberg to Bloomberg News pooh-poohing the idea of an independent presidential candidacy.
"I've always been very independent. The president knows that I voted differently than he did when he was a member of the Senate."
-- Sen. Claire McCaskill (D-MO) "On the Record with Greta Van Susteren."
"[The Federal Reserve thinks it can] put the cruise missile through the goal posts."
-- Rep. Paul Ryan quoted by George Will discussing the central bank's efforts to stimulate the economy by printing money but somehow not causing inflation.
"Running out of time? The country is running out of time."
--Sen. Judd Gregg (R-NH) to FOX Business Network when asked if the president's debt commission is running out of time.
"At the moment, the Republican caucus is tied up in a situation where people don't want to make choices"
-- Sen. Dick Lugar (R-IN), at a press conference with Secretary of State Hillary Clinton and Sen. John Kerry (D-MA) calling for ratification of a new nuclear treaty with Russia.
"I don't think there's a chance in the lame duck."
-- Sen. John Kerry (D-MA) to reporters conceding defeat on his plan for global warming fees.
"There's a little bug inside of me which wants to get the FCC to say to FOX and to MSNBC: 'Out. Off. End. Goodbye.' It would be a big favor to political discourse; our ability to do our work here in Congress, and to the American people, to be able to talk with each other and have some faith in their government and more importantly, in their future."
-- Sen. Jay Rockefeller (D-WV) in a hearing on cable regulations.
"I like socialists. They're all great people."
-- Sen. George Voinovich (R-OH) confessing to Roll Call that he has privately referred to President Obama as a socialist since the 2008 campaign.