Threat of plastic guns grows as undetectable firearm law set to expire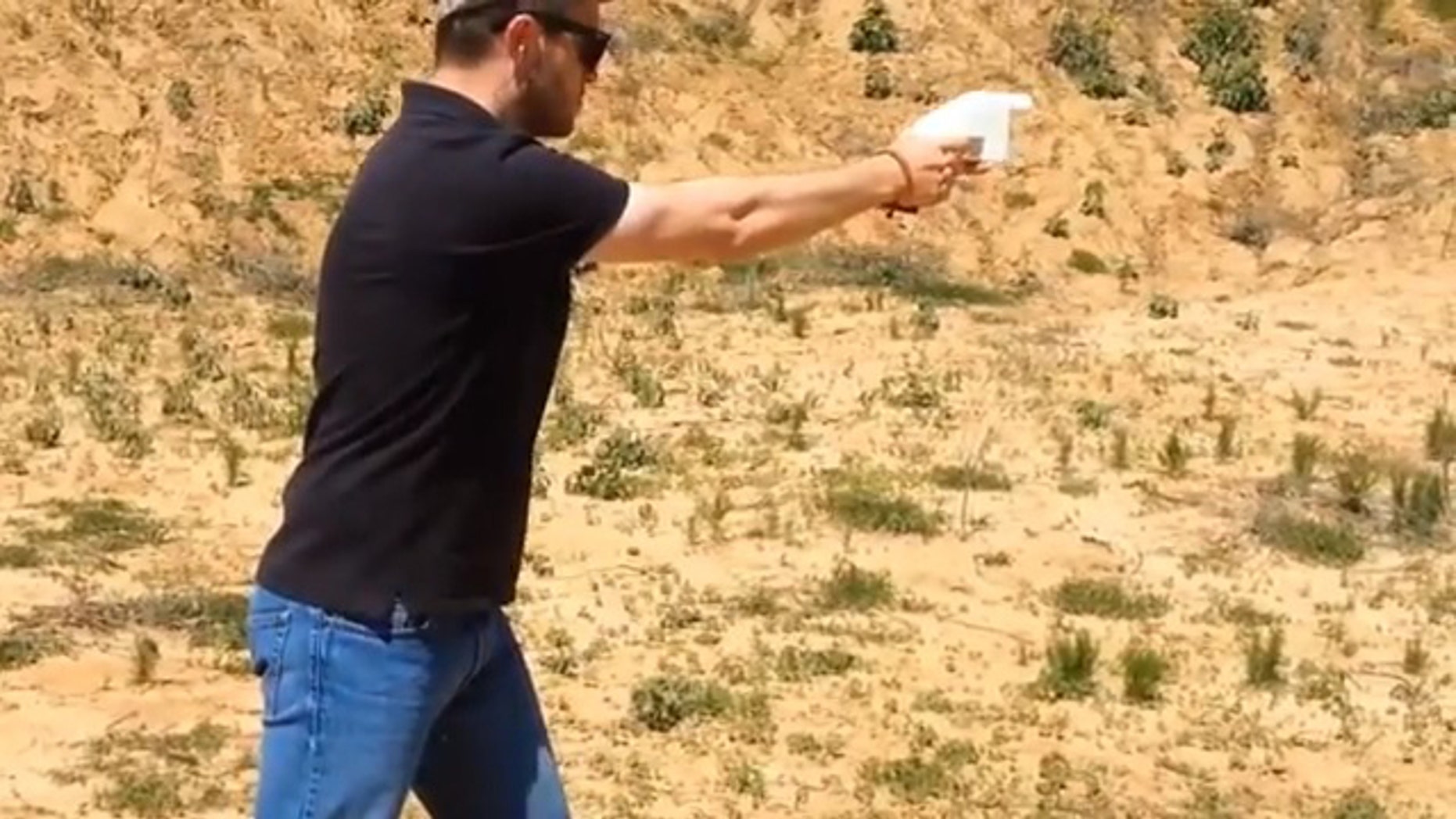 Federal law enforcement authorities are raising concerns new, futuristic 3-D printed guns made entirely out of plastic could pose a myriad of security threats across the U.S., as a law banning undetectable firearms is set to expire.
3-D industrial printers that can create plastic models and prototypes can make workable guns that can't be picked up by metal detectors, and officials say they could pose a threat to countless government institutions, schools and other buildings.
A longtime ban on undetectable firearms is scheduled to expire Dec. 9 and two Democratic senators, Chuck Schumer of New York and Bill Nelson of Florida, have called for a ban on plastic guns. Rep. Steve Israel, D-N.Y., also has introduced legislation on the issue.
"The expiration of this law, combined with advances in 3-D printing, make what was once a hypothetical threat into a terrifying reality," said Schumer. "We are actively exploring all options to pass legislation that will eliminate the problem."
In a meeting with reporters Wednesday, agents from the Bureau of Alcohol, Tobacco, Firearms and Explosives said plastic guns present a special challenge for law enforcement agencies.
The agents said that in order to comply with current law, a person manufacturing a gun must use a certain amount of metal in the finished product so that the firearm is detectable by scanners at airports, federal buildings, sporting events -- any place where security screening is in place. If the law expires, someone could legally make and sell firearms that are undetectable.
A loophole in the existing law allows someone to make an illegal gun legal by simply attaching a removable metal piece to the weapon. That piece could be removed if someone wanted to sneak the weapon into a protected location.
Israel's legislation would require certain major components of a gun be made of metal.
The Wall Street Journal reports ATF agents said there are not any known instances of a person being shot with a plastic gun in the U.S., nor are there criminal investigations open involving one.
Additionally, officials do not believe there is a risk that street criminals will be able to mass produce guns using 3-D printing technology, as the printer required to produce a gun can cost more than $100,000 and quality varies.
"This is more for someone who wants to get into an area and perhaps be an assassin," Richard Marianos, an official with the Bureau of Alcohol, Tobacco, Firearms and Explosives, told the Wall Street Journal. "Or they want to go to a courthouse and shoot a witness."
ATF spokesman Christopher Amon said that the agency does not comment on specific legislation, but provides technical advice and assistance to members of Congress and their staff on a variety of firearms-related issues.
The Justice Department has not weighed in on the issue.
The Associated Press contributed to this report