Think Tank Says DHS Releases Criminal Immigrants, But Critics Counter Numbers Are Skewed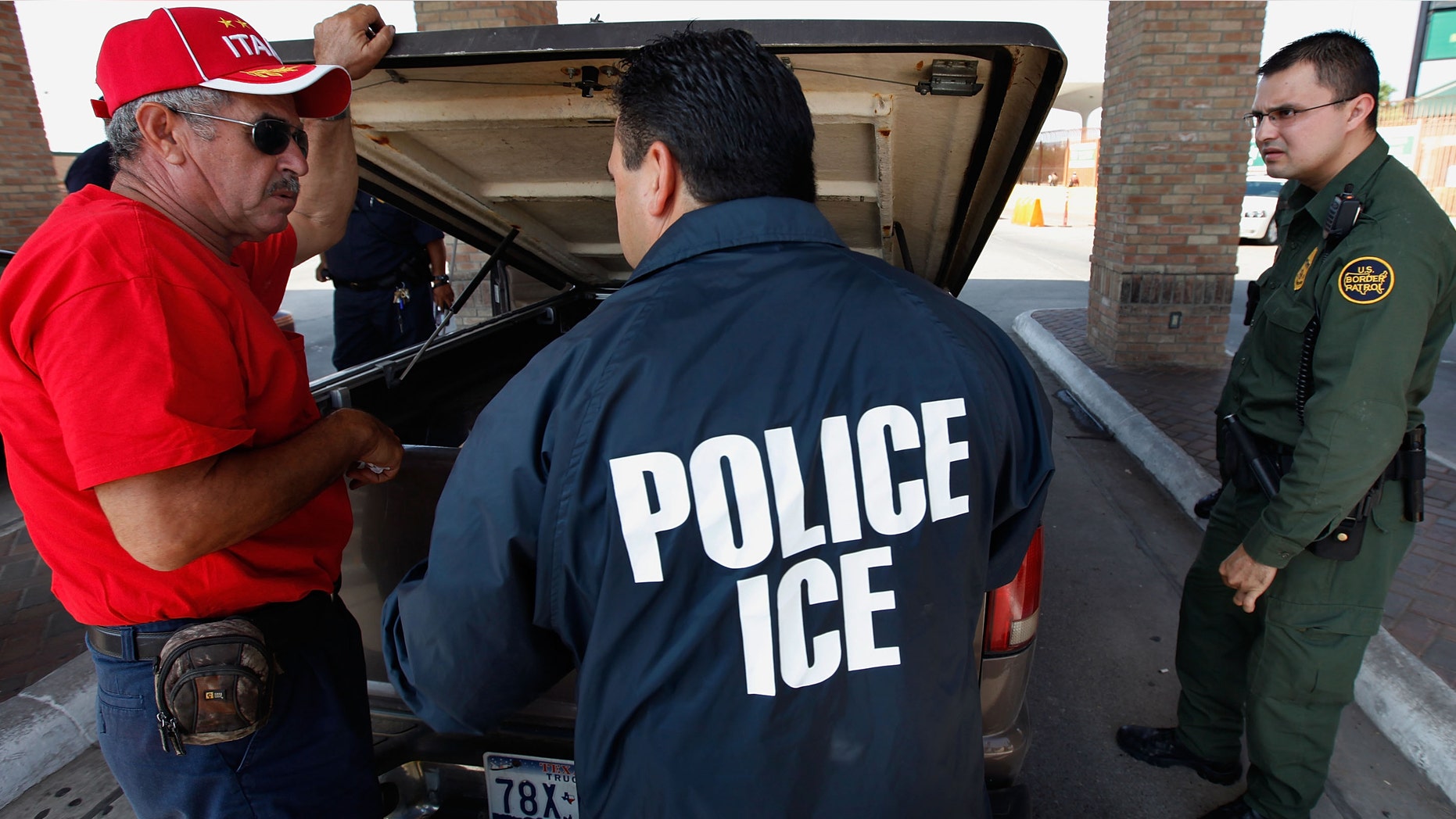 A think tank that favors strict immigration enforcement said it obtained an internal Department of Homeland Security document showing that 68,000 undocumented immigrants with criminal records were released from detention instead of being deported.
The organization, the Center for Immigration Studies, said that the release of these immigrants contradicts the Obama administration's assertion that it has been tough on enforcement.
The think tank, known for producing numerous studies and reports criticizing liberal immigration policies, concluded in an analysis of the leaked DHS document: "These findings raise further alarm over the Obama administration's pending review of deportation practices, which reportedly may further expand the administration's abuse of 'prosecutorial discretion' policies in 2011."
The CIS report about DHS statistics said that immigration agents encountered 722,000 "potentially deportable aliens," and of those, the agency charged 195,000, or 25 percent.
Immigrant advocates questioned CIS, accusing the think tank of having a history of skewing and distorting numbers to suit its immigration-restriction agenda.
The Obama administration, which came under fire by proponents of more lenient immigration policies for its record number of deportations – nearly 2 million now – during his tenure, announced that it would reprioritize whom to detain.
The administration said it would implement "prosecutorial discretion" – putting at the top of the list for deportation and other enforcement measures those immigrants who pose a serious threat to public safety and national security, violent criminals such as murderers.
The term for criminal, as used by immigration, ranges from murder and rape to re-entering after deportation and using bogus identification documents.
The CIS analysis does not provide a breakdown of the criminal offenses.
Sen. Jeff Sessions, R-Alabama, and a vocal advocate for strict immigration enforcement, said in a statement: "The preponderance of the evidence demonstrates that immigration enforcement in America has collapsed. Even those with criminal convictions are being released. DHS is a department in crisis."
Some lawmakers, meanwhile, are pushing for more discretion in immigration enforcement.
On Monday, Reps. Bill Foster and Ted Deutch, both Democrats, and nearly 80 other lawmakers wrote a letter to the House Subcommittee on Homeland Security Appropriations asking for a review of the congressional immigrant detention bed quota.
The lawmakers requested that the committee remove the requirement that Immigration and Customs Enforcement, or ICE, the DHS agency tasked with arresting and deporting undocumented immigrants, detain at least 34,000 people per day in immigrant detention
"Often referred to as the detention bed mandate, this policy wastes taxpayer dollars by forcing ICE to forgo alternatives to detention that are far less costly and equally as effective," the letter said. "We currently spend nearly $2 billion a year, or $5.4 million every day, on immigration detention."
"This arbitrary and costly detention bed mandate runs counter to the best practices of law enforcement," it added. "Indeed, no other law enforcement agency is subject to a quota dictated by Congress for the number of people it must keep in jail each day."
On Monday afternoon, ICE gave Fox News a statement in response to the CIS report.
"In Fiscal Year 2013 the agency removed 216,000 convicted criminals ... Nearly 60 percent of ICE's total removals had been previously convicted of a criminal offense, and that number rises to 82 percent for individuals removed from the interior of the U.S. The removal of criminal individuals is and will remain ICE's highest priority."
Proponents of more lenient immigration policies criticized the CIS report as misleading.
Benjamin Johnson, Executive Director of the American Immigration Council, said that the people released were not all actually "set free."
"Being released from ICE custody often means being issued a notice to appear in court, released with an ankle bracelet or released under an order of supervision," he said. "These details were conveniently left out of the CIS analysis."
Also, Johnson said, "the 195,000 [of people charged] is completely misleading. Sadly, it isn't necessary to be "charged" by ICE in order to be removed from the country."
He further explained: "For instance, this "charged" number does not include the 160,000 people who were removed based on the reinstatement of a prior removal or the 23,000 that were voluntarily returned to their country of birth," he said.
"And, the number likely does not include the additional 101,000 that were removed from the U.S. based on an expedited removal order, where they were summarily removed without ever having a chance to take their case before a judge or receive any meaningful due process."
Follow us on twitter.com/foxnewslatino
Like us at facebook.com/foxnewslatino