The art of the apology: Trump issues uncharacteristic mea culpa
A kinder, gentler Donald Trump?
After a yearlong maiden voyage into politics in which he never uttered "sorry" -- even when he said a judge couldn't be trusted because of his Mexican heritage, called his primary opponents names and more recently mused ambiguously that "Second Amendment people" might be able to do something about future Supreme Court nominations -- Trump appears to have discovered the art of the apology.
"Sometimes, in the heat of debate and speaking on a multitude of issues, you don't choose the right words or you say the wrong thing," Trump said Thursday night at a rally in Charlotte, N.C. "I have done that. And believe it or not, I regret it. And I do regret it, particularly where it may have caused personal pain. Too much is at stake for us to be consumed with these issues."
Even those closest to Trump acknowledged the comments marked a new phase. On Friday, Eric Trump in an interview with Fox News suggested "Humble Trump" as a new nickname for his developer dad, whose buildings famously are gilded with marble and gold.
The non-specific mea culpa caught many by surprise, and came on the heels of the Trump campaign earlier this week naming bare-knuckles brawler and Breitbart boss Steven Bannon its chief executive. Trump backers have been begging him to tone down his blustery rhetoric ever since he won the GOP nomination and entered the general race against Democratic nominee Hillary Clinton.
Thursday's uncharacteristic contrition was followed by another vow: "But one thing I can promise you is this: I will always tell you the truth."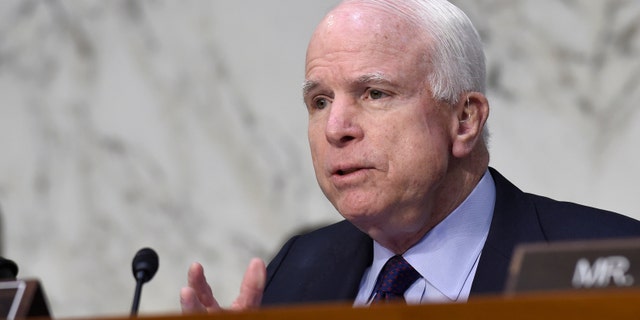 It also came as Trump planned a Friday trip to flood-stricken Lousiana, where tens of thousands of people have been displaced.

As much surprise as Trump's comments generated, it was not the first time in the campaign that he gave what at least could be interpreted as an apology. After saying more than a year ago that people consider Sen. John McCain, R-Ariz., who served five years in a Vietnam POW camp a hero "because he was captured — I like people who weren't captured," Trump walked back his remarks on Fox News Channel.
"Certainly if there was a misunderstanding, I would totally take that back," Trump told "O'Reilly Factor" host Bill O'Reilly days later.
He also expressed regret about retweeting an unflattering photo of primary rival Ted Cruz's wife, next to a glam shot of his own former model spouse.
"If I had to do it again, I wouldn't have sent it," Trump told The New York Times.
Until Thursday, that was about as close as he got to offering up an apology.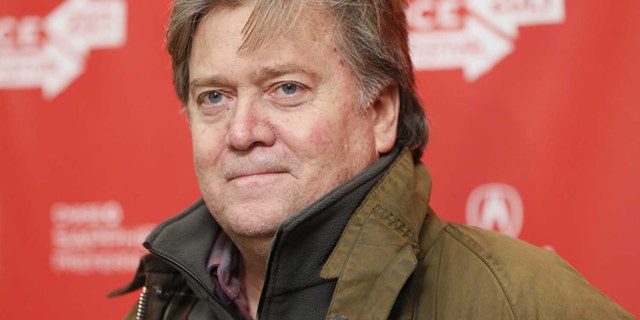 In addition to bringing on Bannon, the Trump campaign named longtime Republican pollster Kellyanne Conway campaign manager. Conway previously had expressed that "letting Trump be Trump" is a key to his success, but that she also would like to see a more serious tone and fewer insults.
"Maybe it's just the mother in me," she told The Washington Post this week.
Trump's Charlotte remarks, which were scripted, were not the first time he's signaled a pivot. He's repeatedly said that he planned to strike a more "presidential tone" as the Nov. 8 election approached -- but just as often, he has vowed to never change.
"I am who I am," he told a Wisconsin radio station earlier this week. "It's me. I don't want to change. Everyone talks about, 'Oh are you going to pivot?' I don't want to pivot. You have to be you. If you start pivoting you are not being honest with people."
Not accepting Trump's mea culpa -- and perhaps not surprisingly -- was the Clinton campaign.
"Donald Trump literally started his campaign by insulting people," Clinton spokeswoman Christina Reynolds said in a statement. "We learned tonight that his speechwriter and teleprompter knows he has much for which he should apologize. But that apology tonight is simply a well-written phrase until he tells us which of his many offensive, bullying and divisive comments he regrets -- and changes his tune altogether."