Texas Voter ID Bill Temporarily Derailed by Clerical Error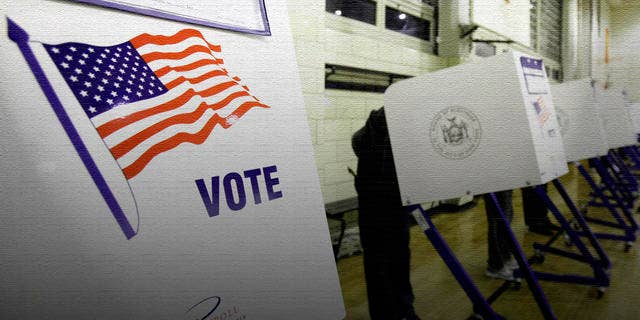 NEWYou can now listen to Fox News articles!
Texas Republicans hoping to pass a bill that would require voters in the state to show a photo ID before casting a ballot will have to wait until Wednesday after they were dealt a setback from Democrats who noted a clerical error in the legislation.
Democrats, aware that the bill is likely to pass in a statehouse controlled by Republicans, were able to buy more time for debate on Monday after pointing out the error, which delayed the vote and allowed for amendments to the proposal during floor proceedings.
"Actually, I'm just worried about the voters in this state and if we are going to suppress or restrict our voters from voting, I don't think it's right, so if we have to poke the bear to make sure our voters have the right to vote, then I think we need to do that," Democratic Rep. Armando Martinez told MyFoxAustin.
The legislation, which Gov. Rick Perry put on the fast track to passage, has ignited a partisan battle across the country between Republicans who say it's needed to combat voter fraud and Democrats who argue it's an attempt to thwart poor and minority voters who are less likely to have a state-issued ID card.
Twenty-eight states require voters to show some form of ID to vote, according to a late 2010 study by the National Conference of State Legislatures. But only eight require the more restrictive photo ID: Florida, Georgia, Hawaii, Idaho, Indiana, Louisiana, Michigan and South Dakota.
After Republicans dominated the 2010 elections, photo ID bills are working their way through several statehouses this year, including in Kansas, North Carolina Pennsylvania and Arkansas, where the House approved it on Monday.
Texas Rep. Patricia Harless, the Republican sponsor of the bill in the House, said her legislation is modeled after similar laws in Georgia and Indiana. She said Texans already are required to produce a photo ID for other services and activities, and voting should have the same requirements.
"Ballot access should have at least the same integrity as renting a movie, boarding a commercial plane or cashing a check," Harless told The Associated Press. "The fact that states across the nation are passing voter ID laws is proof enough (of) the public's concerns regarding the potential of voter fraud."
The legislation, which has already passed the Texas Senate, is expected to cross the finish line after being shot down during high-intensity debates in recent years.
But in Monday's debate, Rep. Rafael Anchia, D-Dallas, challenged a key provision in the bill that allows voters without a photo ID to cast a provisional ballot if they produce an acceptable photo ID within six days. Anchia wanted clarification on whether those six days are calendar or business days.
"I'm under no illusion about what the outcome is going to be today," said Anchia said. "My fear is that this bill is not going to increase the integrity of elections, but instead is going to keep legitimately eligible Texans from the polls."