Ted Cruz looks beyond New York as voters hit the polls in crucial primary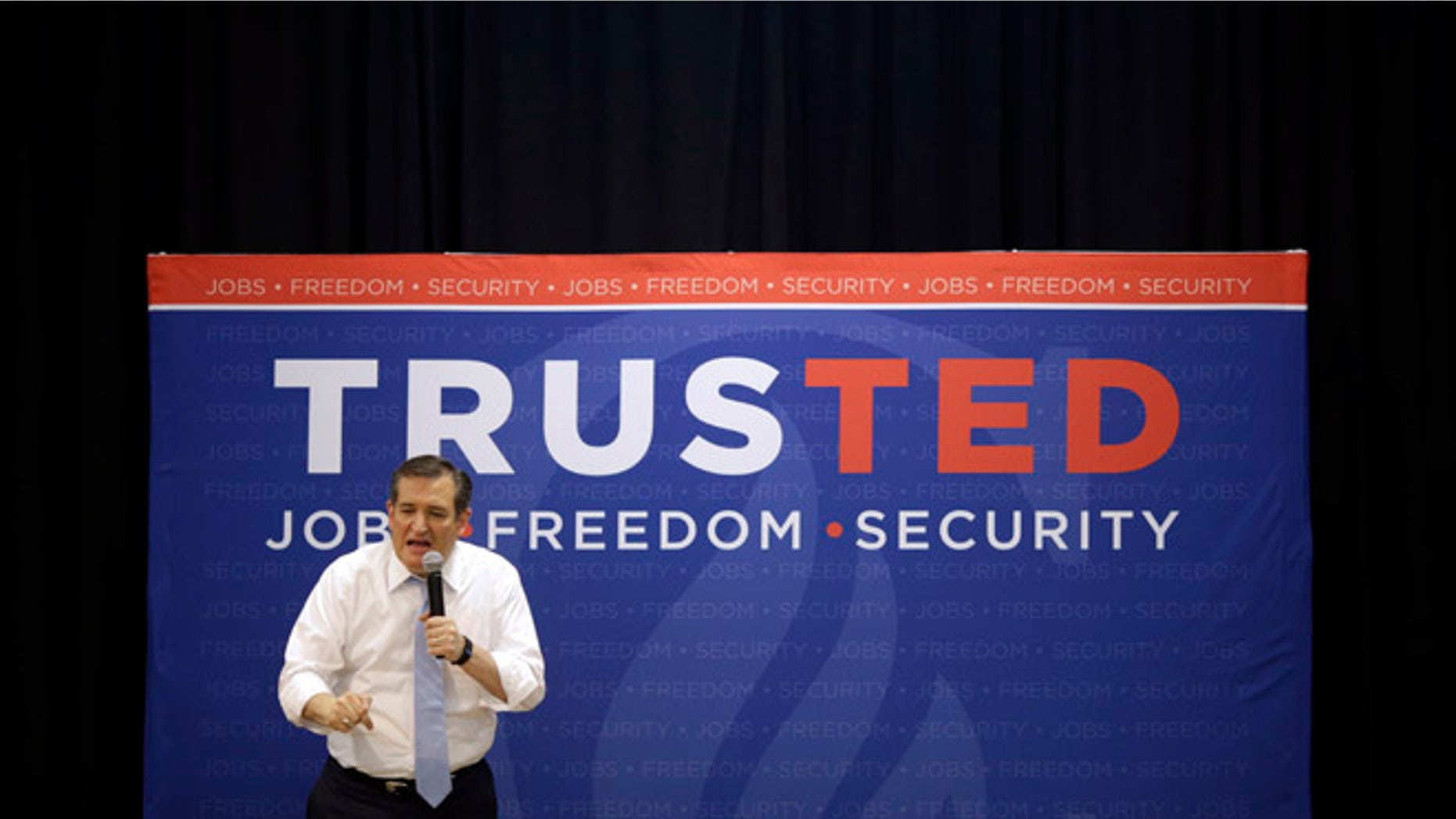 The polls in New York have just opened but Ted Cruz is already looking beyond today's crucial presidential primary.
The Texas senator – who falls behind chief rival Donald Trump in all polls – spent the eve of the Empire State's primary campaigning in Maryland, one of the five states set to hold primary contests next week.
He didn't even mention the New York primary as he made a stop in suburban Baltimore on Monday and instead called Maryland a "battleground" in the contested GOP primary.
"The nation is looking to Maryland to decide, do we nominate Donald Trump? Or do we unite behind the Cruz campaign?" he said.
As for Trump, he is hoping to emerge victorious in his home turf, which could offer a big delegate haul and an opportunity to inch closer to the party's nomination. The businessman, along with Democratic front-runner Hillary Clinton, is hoping to win in part on the strength of their local ties.
Clinton was twice elected senator from New York, while Trump was born in Queens and lives in a building bearing his name in Manhattan.
"We love this city," Trump said Monday in brief remarks to reporters in the lobby of Trump Tower. "You look at the other folks that are running, they couldn't care less about New York."
For Trump, New York is an opportunity to rebound from a trying stretch for his campaign — and with an exclamation point. The biggest question for him heading into Tuesday is whether he captures more than 50 percent of the vote statewide, which would put him in strong position to win all of the state's 95 GOP delegates.
A big win for Trump is crucial if he hopes to clinch the nomination before the party's convention in July. If the race isn't settled by then, he faces the very real prospect of losing to Cruz, whose campaign is mastering the complicated process of lining up individual delegates who could shift their support to the Texas senator after the first round of convention balloting.
In the Democratic side, Clinton's campaign was declaring the Democratic race virtually over and warning rival Bernie Sanders that he risks damaging the party's eventual nominee if he keeps up harsh criticism of the former secretary of state.
Clinton campaign manager Robby Mook said Sanders faces a "close to impossible path to the nomination" and predicted New York would result in Clinton taking "an important step to the nomination." Sanders needs to win 68 percent of the remaining delegates if he hopes to clinch the Democratic nomination.
The former Secretary of State spent the final hours of campaigning in New York trying to drive up turnout among women and minorities, her most ardent supporters. Since Sunday, she's danced to Latin music at a Brooklyn block party, vowed to defend abortion rights to female supporters in Manhattan, prayed at a black church in Westchester, drunk a bubble tea at a dumpling shop in Flushing and cheered newly unionized workers in Queens.
"We're not taking anything for granted," Clinton said Monday after greeting workers at the Hi-Tek Car Wash & Lube in Queens. "Tell your friends and your family, everyone, to please vote tomorrow."
Clinton's campaign has cast New York as a make-or-break moment for the Democratic race. A loss in her adopted home state would be a devastating political blow. But a big win would bolster her delegate lead over Sanders and put her closer to becoming the first woman nominated for president by a major political party.
Sanders stayed stubbornly close to Clinton, rattling off a string of wins in recent primaries and caucuses. But unless he can topple Clinton in a state like New York, he faces increasingly limited opportunities to change the trajectory of the race.
While polling shows Clinton with a comfortable lead in New York, Sanders held out hope for a closer race.
"This is a campaign on the move," Sanders shouted to a crowd of thousands gathered along the waterfront in Queens, the Manhattan skyline serving as a dramatic backdrop. "This is a movement getting the establishment very, very nervous."
Based on reporting by the Associated Press.