Team Trump cites stats, anecdotes to show dangers of sanctuary cities
A college football prospect gunned down in his own yard, a young convenience store clerk killed over a pack of cigarettes, a young woman murdered in front of her parents in a popular tourist area of San Francisco.
The flashpoints in the debate over illegal immigration and sanctuary policies have unfolded all over the country, but may represent just the tip of the iceberg when it comes to crimes committed by people with no legal right to be in the country.
"Failure to deport aliens who are convicted of criminal offenses puts whole communities at risk, especially immigrant communities in the very sanctuary jurisdictions that seek to protect the perpetrators," Attorney General Jeff Sessions warned Monday.
"It's very refreshing that under the Trump administration policies the public is now able to find out exactly what kind of individuals are being protected from immigration enforcement and released by the sanctuaries."
Sessions' statement, at a White House briefing, sent a strong message around the nation that the Trump administration intends to make its case against sanctuary cities with a slew of anecdotes, statistics and attempts to wrest the moral high ground from local governments whose policies Sessions said put American lives at risk.
Big-city mayors were quick to respond with defiance.
"Here in New York City and in cities across the nation, this executive order could in fact undermine public safety and make our neighborhoods less safe," New York City Mayor Bill De Blasio said.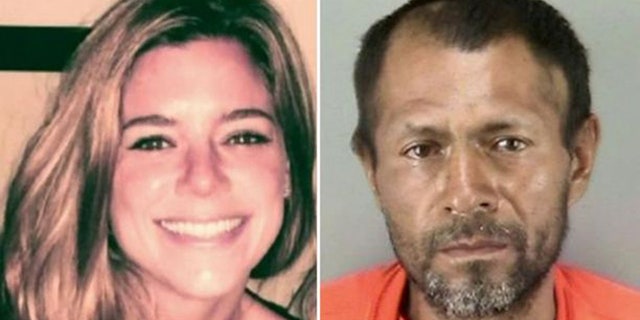 Boston Mayor Marty Walsh vowed that his city would not help the federal government deport illegal immigrants.
"If people want to live here, they'll live here," Walsh said. "They can use my office. They can use any office in this building."
"I want to be clear: We're gonna stay a sanctuary city," Chicago Mayor Rahm Emanuel said earlier this year.
Even before Sessions' declaration, the White House has shown no sign of backing off of the tough stance Trump took on the campaign trail.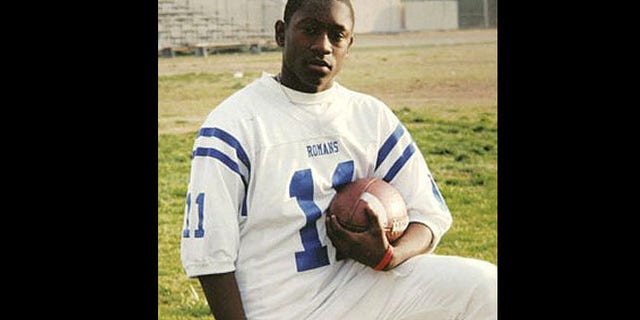 Weeks before Sessions warned the Justice Department would cut off federal funding to cities that refuse to cooperate with federal immigration authorities, the Department of Homeland Security began publishing a weekly list of crimes committed by illegal immigrants.
Critics of past illegal immigration policies hailed Sessions' declaration.
"It's very refreshing that under the Trump administration policies the public is now able to find out exactly what kind of individuals are being protected from immigration enforcement and released by the sanctuaries," said Jessica Vaughan, of the Center for Immigration Studies. "The public now can hold their local officials accountable for the sanctuary policy."
While not a technical term, "sanctuary cities" are seen as communities that have refused to work with Immigration and Customs Enforcement officials after detaining illegal immigrants. By federal law, they are required to inform the feds when they have an illegal immigrant in custody, even if he or she has not been convicted of a crime.
Several big cities, including New York, Chicago and Los Angeles, as well as dozens and possibly hundreds of smaller counties, cities and towns, also have refused to notify ICE, which can then come and take custody of the illegal immigrant, possibly for deportation.
A rape inside a Maryland high school boys' bathroom, allegedly by two illegal immigrants, has become the latest high-profile case to drive the debate. That case has joined a grim roster of incidents in recent years:
- In July of 2015, Kate Steinle was gunned down near San Francisco's Fisherman's Wharf as she took in the sights with her family. The 32-year-old's killer, Juan Francisco Lopez-Sanchez, an illegal immigrant from Mexico, previously had been deported five times.
- Just days after Steinle was killed, Mirta Rivera, 41, a nurse and grandmother from Lawrence, Mass., was shot as she slept from an upstairs apartment where two illegal immigrants lived despite being under federal deportation orders, according to the Boston Herald.
- The same month, Marilyn Pharis, a 64-year-old Air Force veteran, was raped and bludgeoned to death with a claw hammer on July 24, 2015, in her own home. Victor Aureliano Martinez Ramirez, 29, an illegal immigrant from Mexico who was arrested six times in the previous 15 months, was one of two men charged in the case.
- In early 2015, 21-year-old Grant Ronnebeck was working the graveyard shift at a convenience store in Mesa, Ariz., when illegal immigrant Apolinar Altamirano, an admitted member of the Sinola drug cartel, killed him as he counted change for a pack of cigarettes.
- And in one of the earliest cases to draw widespread publicity to sanctuary cities, in 2008, 17-year-old Jamiel Shaw was killed near his home in Los Angeles. A gang member and illegal immigrant, Pedro Espinoza, was later convicted of murdering the college football prospect.
Experts say for every case that makes national news, there are hundreds more crimes committed by illegal immigrants whose deportation was blocked by local authorities' unwillingness to cooperate.
There are currently approximately 2.1 million legal or illegal immigrants with criminal convictions living free or behind bars in the U.S., according to ICE's Secure Communities office. Each year, about 900,000 legal and illegal immigrants are arrested, and 700,000 are released from jail, prison, or probation. ICE estimates that there are more than 1.2 million criminal aliens at large in the U.S.
In the most recent figures available, a Government Accountability Office report titled, "Criminal Alien Statistics," found there were 55,000 illegal immigrants in federal prison and 296,000 in state and local lockups in 2011. Experts agree those figures have almost certainly risen, although executive orders from the Obama administration may have changed the status of thousands who previously would have been counted as illegal immigrants.
Shining a light on the statistics could further bolster public opinion behind the administration, said David Ray, spokesman for Federation for American Immigration Reform.
"The American public was already convinced that hundreds of thousands of criminal aliens wandering the streets of America was a serious issue that needed to be dealt with, which is why they put President Trump in the White House in the first place," Ray said. "The Trump administration's move to publish the weekly data highlighting denied detainer requests was not intended to show an already convinced American public that a problem exists, but simply to demonstrate the size and scope of the problem while highlighting the bad players."