'Tea Party' Candidate Admits Recording Secret Angle Meeting to 'Protect' Himself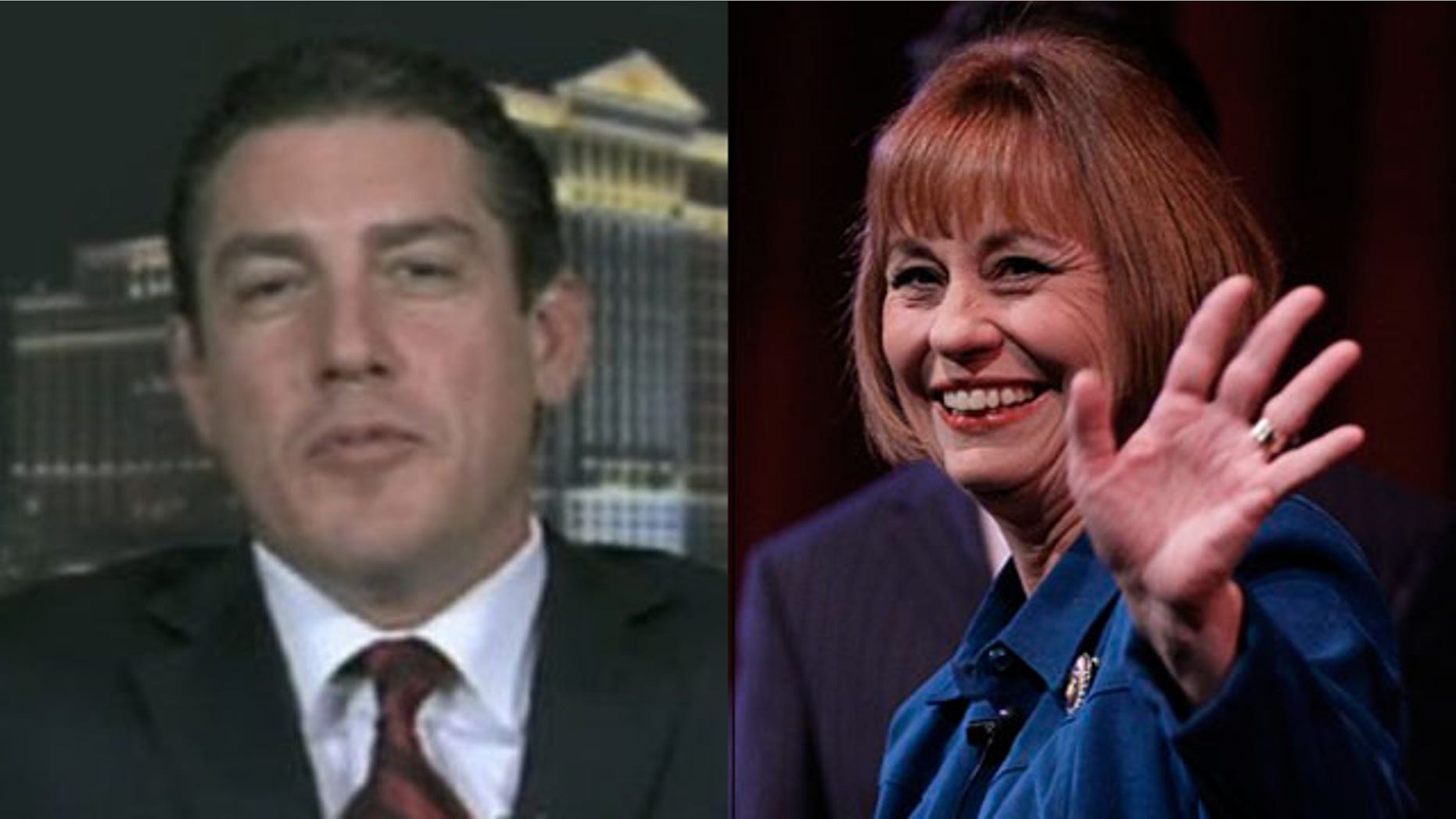 Third-party Nevada Senate candidate Jon Scott Ashjian said Monday that he's responsible for the audio tape that reveals Republican nominee Sharron Angle pleading with him to bow out so she can take on Senate Majority Leader Harry Reid directly.
Ashjian told Fox News that he never intended to make the tape public, but explained that he recorded the meeting between him and Angle last week to "protect" himself.
"Because I'd been slandered in the press by the Republican Party, by the Angle campaign and by the Tea Party Express that endorsed her, I felt it necessary to protect myself," Ashjian said, adding that he did not set up the meeting.
The 40-minute recording depicts a conversation that took place Wednesday evening among Angle, Ashjian and several other advisers. The audio was posted online by Las Vegas political reporter Jon Ralston over the weekend and confirmed by Angle's and Ashjian's campaigns on Monday. Ashjian said he handed over the tape after he found out Angle was "slandering" him again.
In the tape, Angle pleads for Ashjian's support, warning of the damage he can do to her candidacy. She slams the Republican Party as a "machine" that has "lost their standards" and "lost their principles." At the same time, she offers Ashjian access to party bigwigs, presumably in exchange for getting out of the way.
"They have to support me, because I'm the only game in town," she said of the party leaders. At the end of the meeting, she concluded: "That's really all I can offer you is whatever juice I have, you have as well. You want to see (Sen. Jim) DeMint, I have juice with him. ... I want to see Tom Coburn, he's right there for me. I want to see Mitch McConnell, he's there."
But Ashjian appeared unimpressed. He said the Capitol Hill access is "not an issue" for him, and that all he wants is for his name to be cleared. He said he wants the Tea Party Express, which supported Angle, to apologize to him for how he was treated during the primary, including an ad posted by the Tea Party Express critical of him.
"We need to get that resolved and if that can be resolved then we can get on board," he said. "Otherwise we're prepared to get it on the next 30 days like no other."
Ashjian told Fox News on Monday that he would not support Angle and never intended to drop off the ballot.
Tea Party Express spokesman Levi Russell told FoxNews.com the group has no plans to apologize. Russell called the meeting a "publicity stunt" on Ashjian's part.
Angle's campaign released a brief statement explaining that the GOP nominee "expressed what many working families in Nevada and across the country are feeling" in the audio.
"They are angry with Harry Reid, they are angry with Washington, D.C., and they want blunt plain-spoken leaders who are willing to shake things up," the campaign said.
In the audio recording, Ashjian claimed to have a lot more momentum than public polling suggests. He said his "internal polls" show his campaign at 18 or 19 percent, referring to his operation as a "big machine."
Ashjian has been a thorn in the side of better-known Republican candidates practically since the race began. He filed to run in March as a member of the "Tea Party of Nevada" and was subsequently accused of being a Tea Party imposter trying to peel off votes from the other conservatives in the race.
But months later, with the party primaries in the rear view, Ashjian is still on the ballot. His public support is minimal but potentially enough to alter the outcome of a very close contest -- a poll released late last month showed Reid and Angle tied at 43 percent, with Ashjian pulling 1 percent.
Reid's campaign is having a field day with the tape, calling it "an absolute bombshell." In a statement, Reid's campaign accused Angle of "supreme hypocrisy" for criticizing the party that is supporting her.