Super Committee Democrats Reject GOP Tax Proposal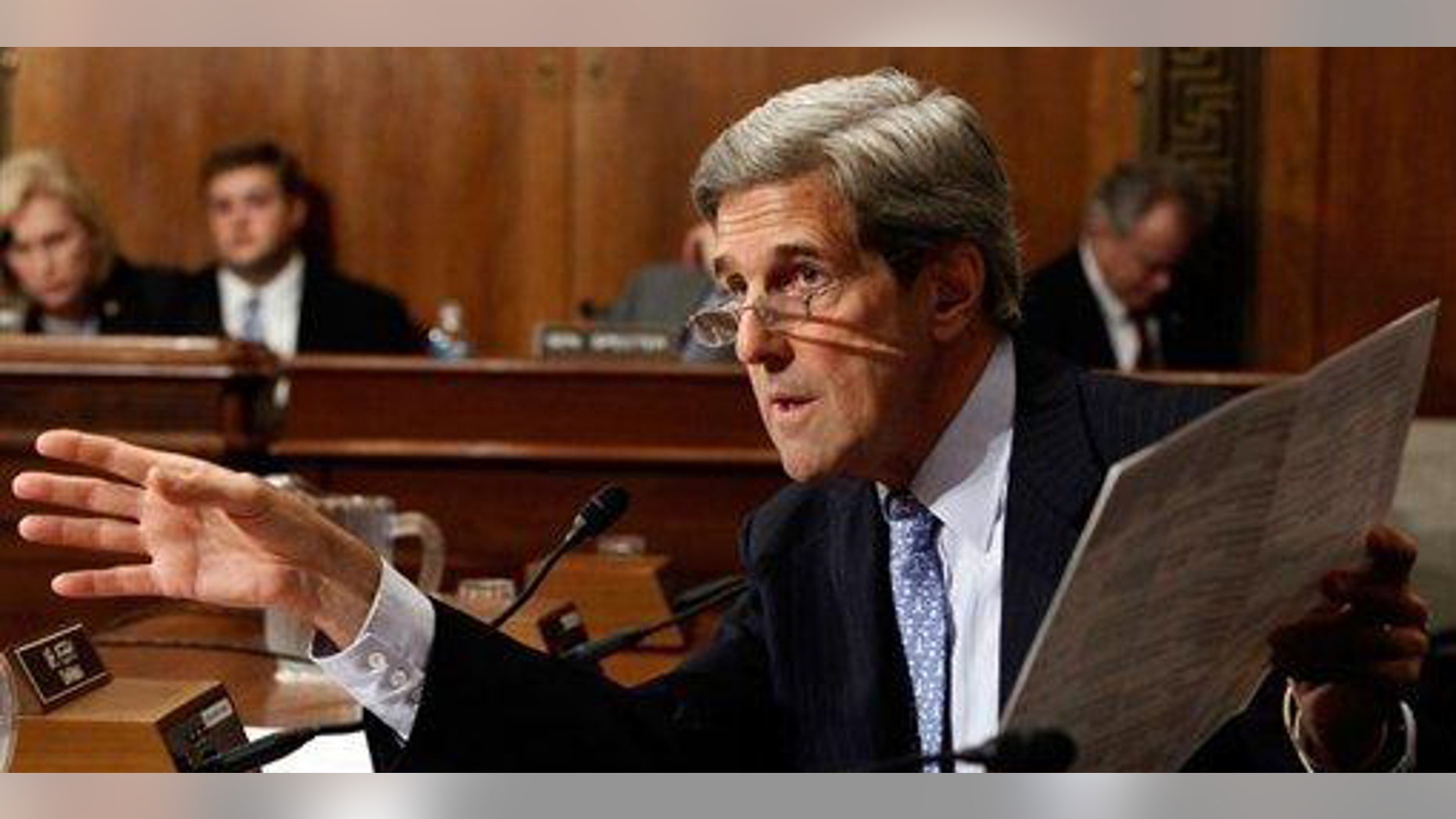 With just two weeks left to craft a deficit reduction package, members of the bipartisan Joint Committee on Deficit Reduction remain far from a deal, this according to both Democratic and Republican aides close to the negotiations.
Two days after Republicans on the so-called super committee, led by Pennsylvania Sen. Pat Toomey, offered a $1.5 trillion package that included, for the first time, new tax revenue to the tune of about $300 billion, Democrats are rejecting the offer.
"We have a big gap with respect to where we are on revenue," panel Democrat John Kerry told a handful of reporters Wednesday morning. "The Toomey approach will not work. We've told them that very directly. We have to find a different way to come at it."
The senior Massachusetts senator met behind closed doors in his third floor Capitol office Tuesday night with a key bipartisan core group from the committee, including Toomey, Reps. Chris Van Hollen, D-Md., Dave Camp, R-Mich., Fred Upton, R-Mich., and Sen. Max Baucus, D-Mont.
"This is not complicated. They've got to put real revenue on the table that helps us get the job done," Kerry said, adding that he is "still hopeful" a deal can be reached by November 23.
In reality, that deadline will hit even sooner, though. The budget crunchers at the nonpartisan Congressional Budget Office (CBO) must get a complete product soon, in order to have time to analyze and score a bill for floor consideration. Super committee aides say CBO must then publish that score by November 21.
Rank and file Republican members, as well as anti-tax crusader Grover Norquist of Americans for Tax Reform, have balked at the GOP offer of new tax revenue, indicating rough sledding ahead, even if the super committee can craft a final product that would garner the approval of a majority of its members.
Toomey and his GOP colleagues on the panel put about $600 billion in total revenue on the table, including auctioning broadcast spectrum space, the sale of excess federal land, Medicare premium increases for wealthier seniors, and modifying tax write-offs for mortgage interest and charitable giving. Some of that total figure, according to one senior GOP aide, was to come from "growth" as a result of predicted improvements in the economy. In exchange, Republicans sought to lower Bush-era tax rates, in particular the top rate from 35% to 28%, as well as, making all of the current marginal income tax rates permanent.
Super committee co-chairwoman Sen. Patty Murray, D-Wash., scoffed at the proposal, telling reporters that Republicans had not offered "real revenue."
Asked if Democrats had made a counter-offer to the Toomey proposal, Kerry said he would give no details "on anything we've offered or they've offered."
For now, Republicans and Democrats on the panel intend to meet separately Wednesday afternoon, while they appear to move ever closer to an impasse.
The mood in Congress is decidedly gloomy about the chances for success, though lawmakers are even more fearful of the $1.5 trillion in mandatory cuts that will kick in should the super committee effort flop.