Students line up at 4am in bitter cold to see President Obama at Martha Coakley rally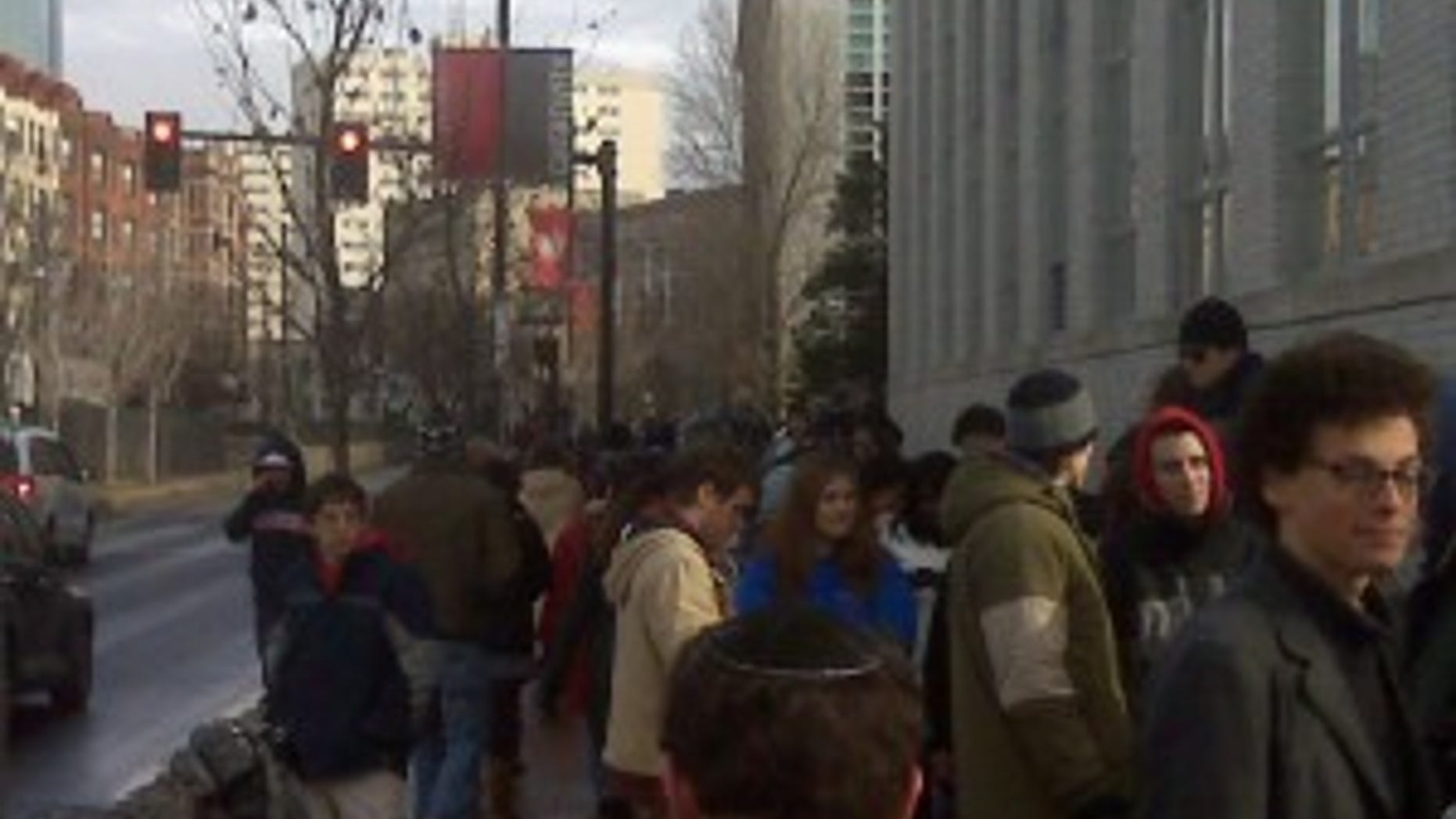 (Boston) The college campus of Northeastern University is the center of the political universe today as the Massachusetts Senate race heats up between Democrat Attorney General Martha Coakley and Republican State Senator Scott Brown.
Today President Barack Obama will be speaking at 3:30 ET to try give and give a boost to Coakley, who surprisingly has been falling farther behind than expected in the special election to fill the late Senator Ted Kennedy's seat.
Students started lining up as early as 4am in the bitter Boston cold for a chance to see the President Obama speak.  Mr. Obama, most students admitted to FOX News is their first motivation for coming, and Martha Coakley is their second.
Terri Stroll, a sophomore Music major at Rider University, who doesn't even live in Massachusetts, drove until midnight last night to make sure she got here in time.
Stroll says she hasn't been following the Massachusetts Senate race at all but calls seeing the president, "an experience of a lifetime." After being outside in line for more than seven hours in the cold, she added "the frostbite is worth it."
The fate of health care has even resonated with some students, as Kaitlyn Rhoades, freshman Political Communications student at Northeastern said, "it's really saddening if Brown won and killed the bill."
Coakley's challenger Scott Brown is spending the day doing a bus tour across the western part of Massachusetts.