Stimulus Studies Suggest Highway Construction Money Lags in Some States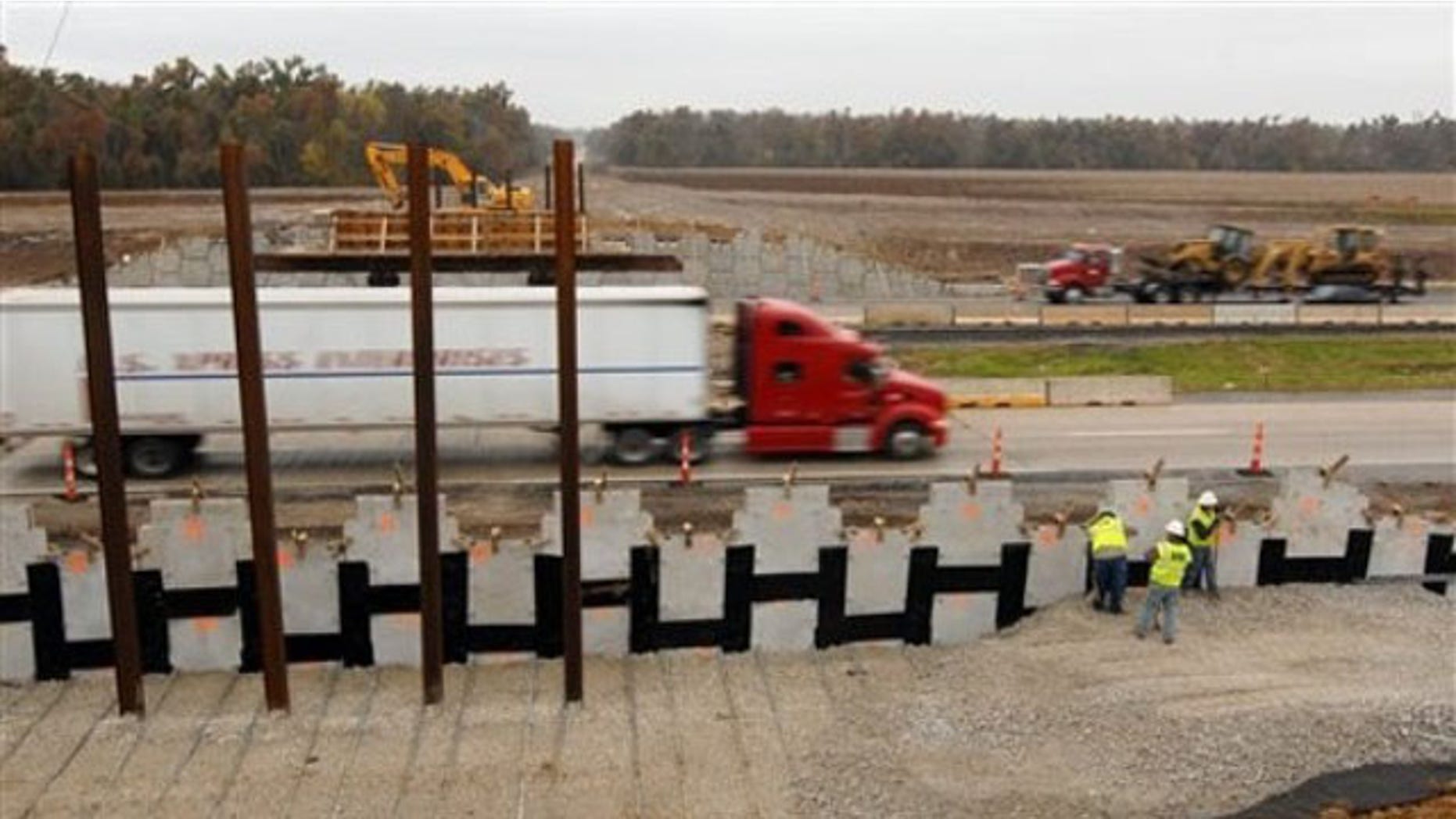 Though House lawmakers are touting a new report showing $34 billion worth of stimulus-fueled construction underway, separate studies suggest some states are way behind the curve in sending their transportation dollars out the door.
The Government Accountability Office recently released a report showing several states -- particularly California and Georgia, as well as the District of Columbia -- have been slow to fund highway projects out of the stimulus package.
McClatchy published an analysis over the weekend showing that while the administration predicted the $27 billion in highway money would create or save 150,000 jobs by the end of 2010, just 92,000 have been produced so far. The analysis also found that California has not yet started 41 percent of projects for that state.
Those critiques come as the House Committee on Transportation and Infrastructure touts the progress on stimulus construction. In the run-up to a hearing Wednesday, the panel released a report showing the bulk of "highway, transit and wastewater" projects were underway or finished.
The report said more than 18,000 of those projects -- worth $34 billion -- fell into that category, representing nearly 90 percent of all available funding.
Lawmakers and witnesses at the stimulus hearing Wednesday lauded the package for the jobs it has created. Rep. Timothy Walz, D-Minn., said he's "baffled" to hear Republicans talk down the job benefits of the bill.
"I'm a little bit miffed when I hear it hasn't created a single job," said Rep. Phil Hare, D-Ill., claiming thousands of jobs were created in his district.
One construction worker in Indiana testified that he got back to work on two Recovery Act projects, calling it "the right medicine" and urging more investment.
But the GAO found discrepancies in the pace at which some states are going about funding the projects. The report found that California had one of the lowest reimbursement rates in the country for stimulus-funded highway projects -- just 26 percent.
Part of the problem was that officials were going after projects that "could not be initiated quickly." For instance, the state awarded one contract in November of last year and began construction on a new tunnel in February, one year after the stimulus was signed into law.
The GAO report said the fact that so many projects are administered by local governments has also slowed things down -- $1.5 billion of the state's massive $2.5 billion allotment has to go through local governments.
By contrast, the GAO report found Illinois, Iowa and Mississippi were among the fastest states to get stimulus dollars out to highway construction projects. Officials said they emphasized projects that could be finished quickly. The report also found that states have been slow to spend their run-of-the-mill highway funds while trying to figure out what to do with the stimulus money.