Stefanik says 'abuse and weaponization' of Biden federal agencies must be 'rooted out' by GOP in majority
Stefanik: New House Subcommittee on Weaponization will be 'some of the most important work' done by Congress
EXCLUSIVE: Rep. Elise Stefanik says the work of Republicans on the new House Subcommittee on Weaponization will help root out "abuse and weaponization" of President Joe Biden's federal agencies because the government "has a responsibility to serve the American people — not go after them."
A resolution creating the "weaponization" subcommittee passed the House earlier this month and will be led by Rep. Jim Jordan, R-Ohio, who will also chair the full Judiciary Committee. The subcommittee will consist of 15 members — nine Republicans and six Democrats. It remains unclear which Democrats will be appointed to the panel.
MCCARTHY ANNOUNCES GOP MEMBERS APPOINTED TO HOUSE PANEL ON BIDEN ADMIN'S 'WEAPONIZATION' OF GOVERNMENT
Stefanik, R-N.Y., the House Republican Conference chair, was appointed to the panel by House Speaker Kevin McCarthy, R-Calif., on Tuesday evening.
Other Republican members who will serve on the "weaponization" subcommittee include: Reps. Darrell Issa, Calif., Thomas Massie, Ky., Chris Stewart, Utah, Mike Johnson, La., Chip Roy, Texas, Kelly Armstrong, N.D., Greg Steube, Fla., Dan Bishop, N.C., Kat Cammack, Fla., and Harriet Hageman, Wyo.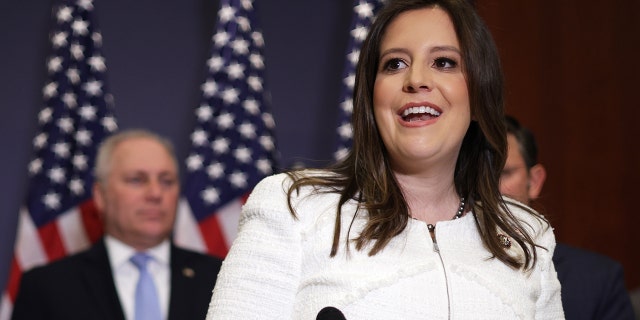 During an exclusive interview with Fox News Digital after her appointment to the new subcommittee, Stefanik said she has conducted "robust" oversight work throughout her time in Congress and looks forward to working with her colleagues to "build upon that."
"You've had single-party Democrat rule and virtually no oversight of these federal agencies that have been weaponized in targeting everyday Americans — not just prominent figures in the Republican Party like Donald Trump but everyday Americans," Stefanik told Fox News Digital. "The government has a responsibility to serve the American people — not go after them."
She added, "These agencies deserve this type of oversight and scrutiny."
MCCARTHY SAYS NEW COMMITTEE ON WEAPONIZED GOVERNMENT COULD OVERSEE BIDEN CLASSIFIED DOCUMENTS PROBE
Stefanik touted Jordan, with whom she said she has a "long working relationship."
"This is going to be some of the most important work that House Republicans focus on in the majority," Stefanik said.
Reflecting on her past oversight work, Stefanik recalled her line of questioning during a House Intelligence Committee hearing that "led to the realization that the White House solicited the letter of the Department of Justice by going after parents as domestic terrorists."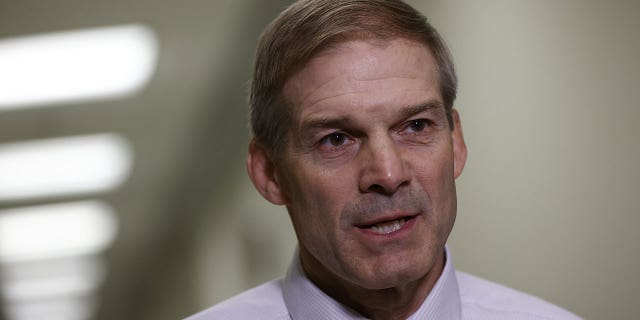 "It was my questioning of then-FBI Director [James] Comey feeling 'unwell,' which unleashed how deep the weaponization of the FBI was and politicization in the 2016 election cycle, when Jim Comey failed to notify Congress that he had opened a counterintelligence investigation and was spying on the Trump campaign," Stefanik said, referring to the FBI's original investigation into whether the Trump campaign colluded with Russia to influence the outcome of the 2016 presidential election.
Robert Mueller was later appointed as special counsel to take over the FBI's probe into the matter. After nearly two years, the investigation yielded no evidence of criminal conspiracy or coordination between the Trump campaign and Russia to influence the 2016 election.
CONGRESS TO RETURN TO DC WITH RENEWED FOCUS ON BIDEN ADMIN INVESTIGATIONS
The origins of that investigation are currently being investigated by Special Counsel John Durham.
"There are lots of important issues that we will focus on," Stefanik said, adding that the subcommittee has "broad jurisdiction."
"This is federal agencies in the federal government, and yes, the FBI and the Department of Justice; they certainly deserve scrutiny and accountability because they work for the American people, not the other way around," Stefanik said.
Stefanik also said there is "abuse and weaponization" in other agencies that "needs to be rooted out" across the federal government, citing the Internal Revenue Service, National Institute of Health and Department of Health and Human Services, among others.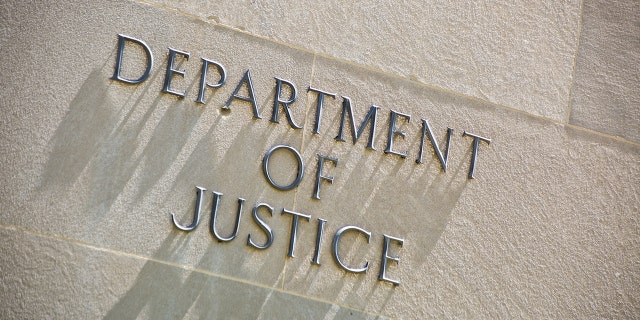 "There is this overwhelming sense among the American public that there are two sets of standards here. If you are a well-connected Democrat like the Clintons or like Hunter Biden, you don't get the same scrutiny than if you are a Republican or, more importantly, if you are an everyday, hardworking American," Stefanik said.
She added, "We need to make sure that we have good governance that serves the American people, not the other way around."
The panel is expected to investigate not only how the executive branch has gathered information on citizens but how it has worked with other bodies, including private sector companies, to "facilitate action against American citizens."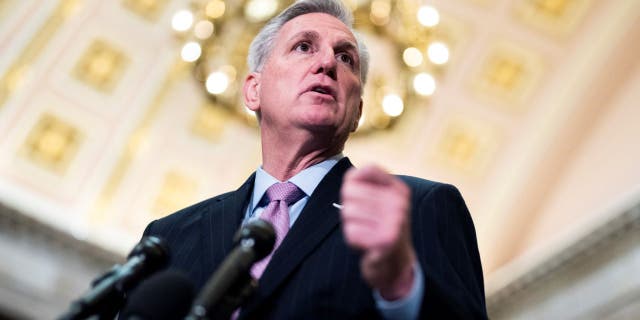 The resolution states that the committee will investigate how the executive branch agencies "collect, compile, analyze, use, or disseminate information about citizens of the United States, including any unconstitutional, illegal, or unethical activities committed against citizens of the United States."
The resolution also notes that the subcommittee's work will include "a full and complete investigation and study" and a final report to be submitted by Jan. 2, 2025.