State Department official who pushed to change Benghazi storyline up for promotion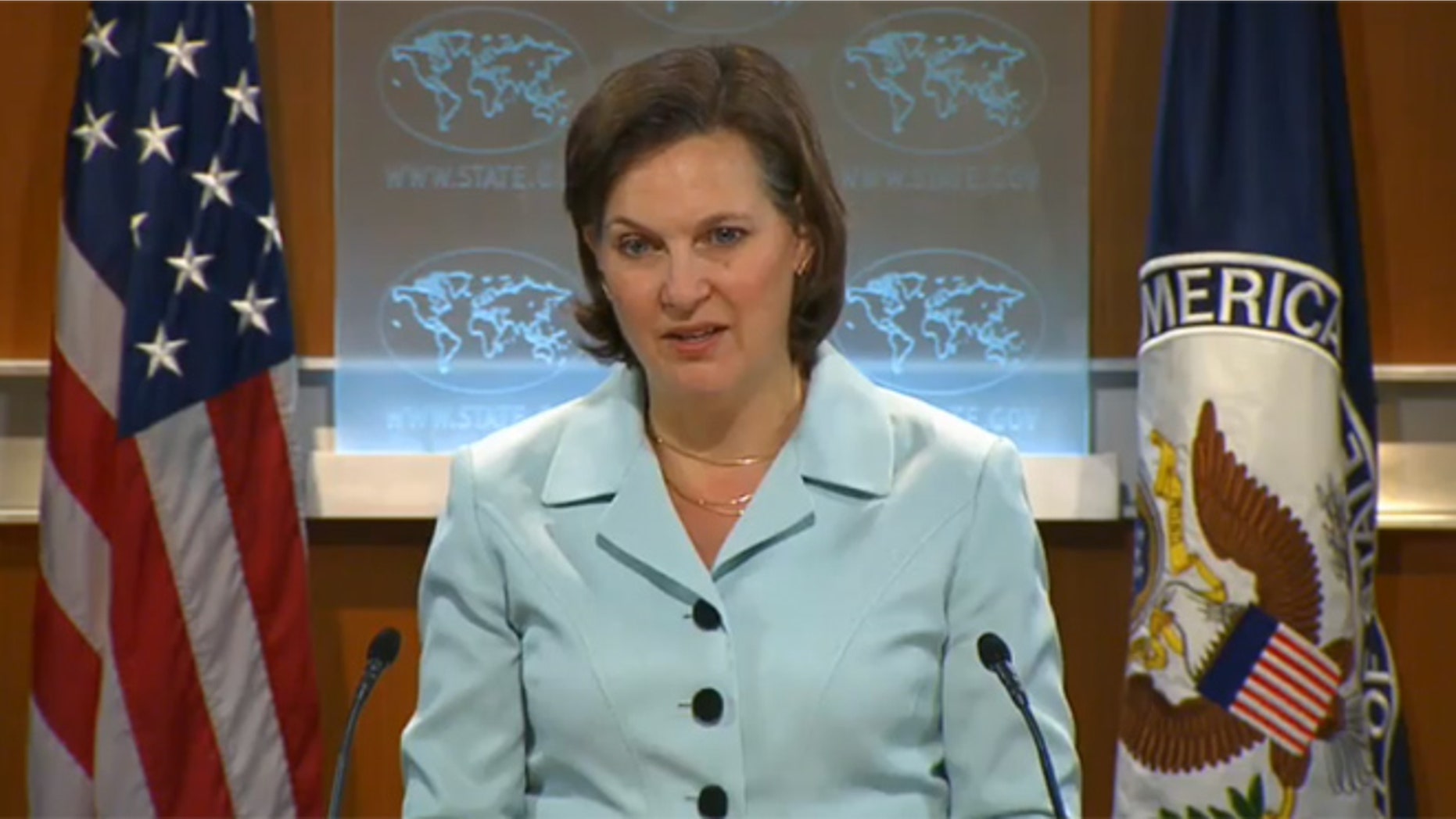 The State Department official who played a key role in massaging the Obama administration's storyline on the Benghazi attack has been put up for a promotion -- a move that could trigger a heated confirmation battle on the Hill.
Victoria Nuland was nominated Thursday by President Obama for the position of assistant secretary for European and Eurasian affairs at the State Department.
A promotion for the former State Department spokeswoman had long been expected. But Nuland's name recently became more closely tied to the Benghazi controversy after emails showed she pushed to have key lines stripped from the administration's talking points in the days after the attack.
Nuland will have to face confirmation from the Senate, and some lawmakers have indicated they will mount a vigorous opposition.
But the career Foreign Service officer and former ambassador to NATO is also well-regarded in some circles, as an official in both Democratic and Republican administrations. She also served as a foreign policy adviser to former Vice President Dick Cheney.
Sens. John McCain, R-Ariz., and Sen. Lindsey Graham, R-S.C., two of the biggest critics on the Hill of the administration's Benghazi response, said in a statement Friday that Nuland has a "long and distinguished record of service" to the country.
"She is knowledgeable and well-versed on the major foreign policy issues as well as respected by foreign policy experts in both parties," they said.
Andrew Card Jr., former chief of staff to George W. Bush, told Fox News she is "well-regarded," though he is "troubled" by the Benghazi situation.
"I hope she answers all of the questions" at her confirmation hearing, he said.
Nuland's statements on Benghazi are sure to be thoroughly examined.
On Sept. 17, 2012, six days after the attack, she declined to label it an act of terrorism.
"I don't think we know enough. I don't think we know enough," she said.
That was a day after U.N. Ambassador Susan Rice said on several Sunday shows that the strike was triggered by protests over an anti-Islam film. Rice for months has been the target of Republican ire over the administration's mixed signals on the attack narrative. But a set of emails released by the Obama administration this month in fact showed Nuland and other officials involved in editing the talking points before Rice's appearance.
Nuland challenged references to extremists being involved in the attack, and objected to references to prior security warnings and incidents.
She wrote in one email that the latter references could be used by lawmakers to criticize the State Department for not paying attention to warnings.