Star Wars: Jose Hernandez Challenged Over Astronaut Title on Ballot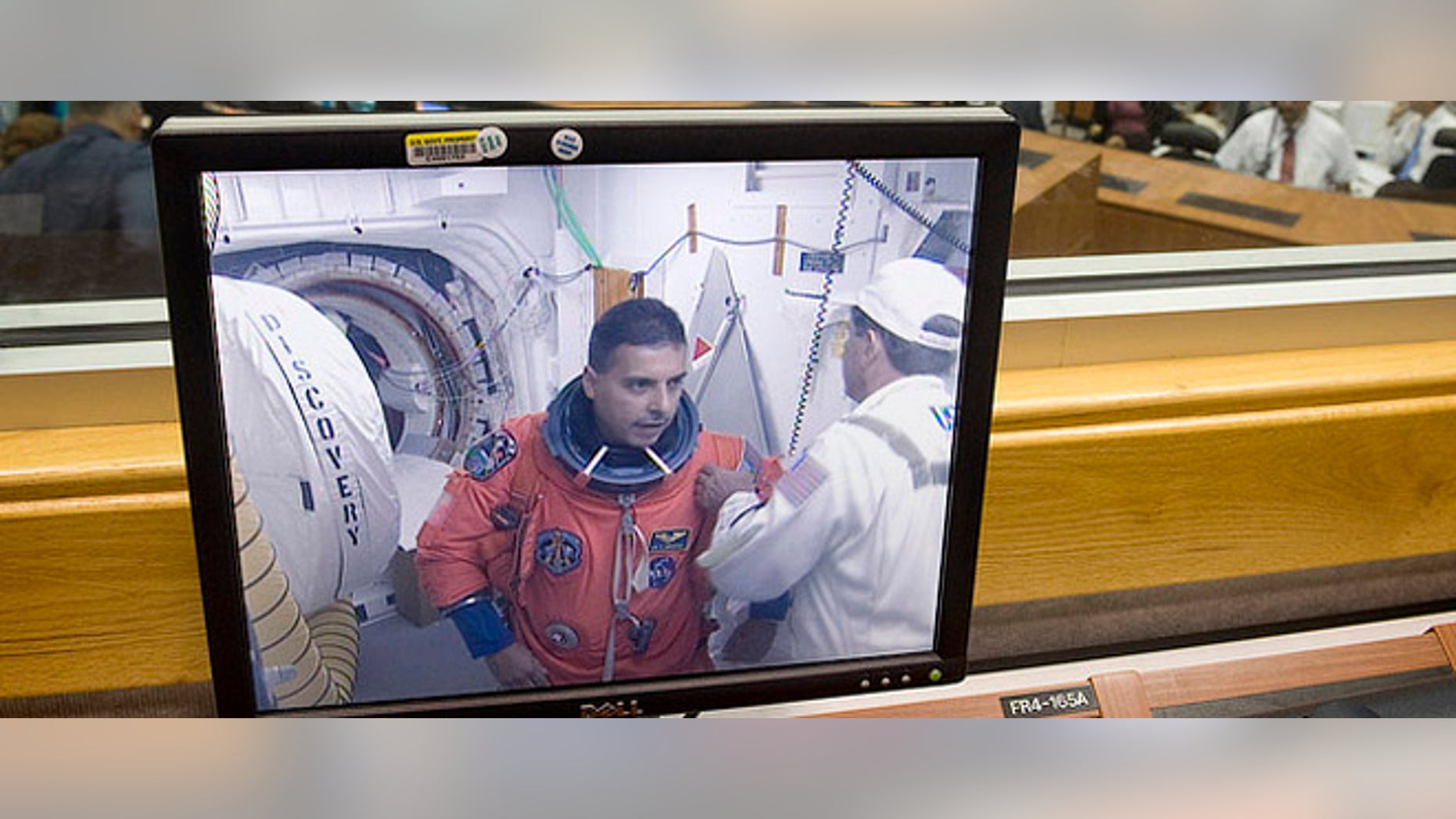 Democratic California congressional candidate José Hernández may have reached space, but his title as astronaut is now in question.
The California law firm Bell, McAndrews & Hiltachk quietly filed a lawsuit last week in a Sacramento County Superior Court that aims to take Hernández's profession as astronaut off the ballot in the newly redrawn 10th Congressional District, which includes Stanislaus and the southern portion of San Joaquin County.
"Hernandez's attempted use of 'astronaut' violates the Election Code's unambiguous requirement that a candidate's ballot designation reflect one's current profession, vocation, or one held during the previous calendar year," the lawsuit states, according to the Fresno Bee.
Hernández left NASA in January 2011.
While the law firm is not aligned with any political candidates, Bell, McAndrews & Hiltachk is backed by a number of GOP leaders and has worked for Hernandez's political opponent, incumbent Republican Rep. Jeff Denham.
Denham's campaign is not publicly affiliated with the legal challenge, though campaign records show the law firm has previously done legal work for Denham's campaign committee, the Bee reported.
Neither the Denham campaign nor Bell, McAndrews & Hiltachk were immediately available for comment.
Hernández fired back at the lawsuit and said that he would "vigorously defend against these charges."
"I thought the hardest part of being an astronaut was the training.  I didn't realize it was going to be proving it in court.  I'm honored to have of served my country and have confidence that common sense will prevail," Hernández added in a press release.
Hernández is the son of migrant farm workers and was not fluent in English until the age of 12. He went on to receive his bachelor's degree in electrical engineering from the University of the Pacific and a master's degree in engineering from the University of California, Santa Barbara.
Fox News Latino Speaks with Jose Hernández
In 2004, Hernández  was selected by NASA as an Astronaut Candidate and in February 2006 he completed Astronaut Candidate Training. He flew aboard the shuttle Discovery in 2009 and left NASA two years later to work as Executive Director for Strategic Operations at MEI Technologies, Inc. in Houston, TX.
"I applied 12 times to become an astronaut and after each rejection I found a way to try even harder," Hernández said. "In 2009, I went into space onboard Space Shuttle Discovery to the International Space Station. The challenges our country is facing are far too important to waste any more time on petty partisan political games."
Besides Hernández, independent Chad Condit has also announced his intent to challenge Denham for the congressional seat.
Photo: Octavio Solórzano @ Flickr.
Follow Andrew O'Reilly on Twitter: @aoreilly84
Follow us on twitter.com/foxnewslatino
Like us at facebook.com/foxnewslatino