Spain's Parliament Dissolves; Presidential Campaigning Begins in Earnest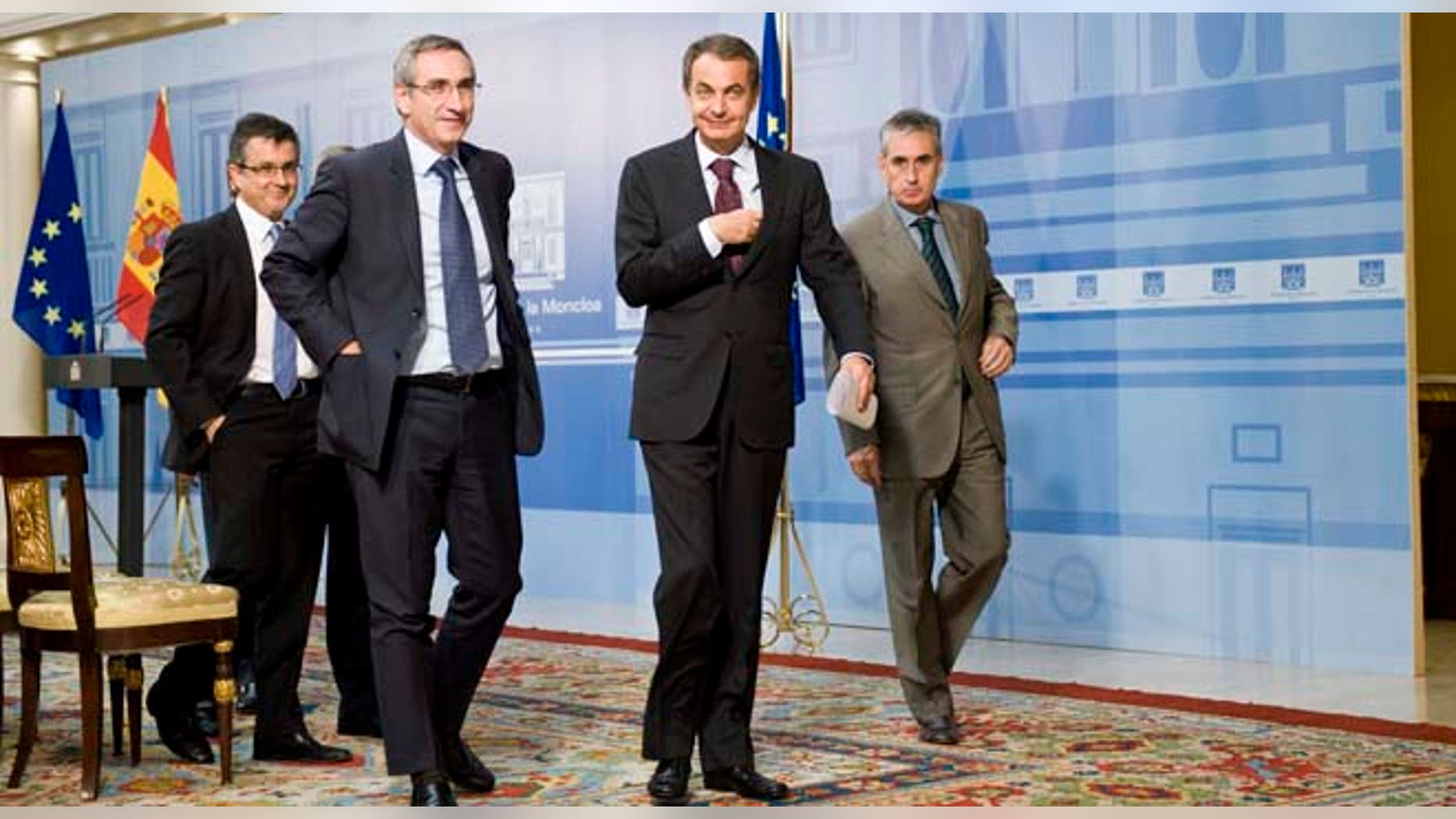 Spain's Parliament has been dissolved, and now the race for the presidency – and determining who will be tasked to fix the country's ailing economy – can begin in earnest.
Prime Minister José Luis Rodríguez Zapatero dissolved the legislative body on Monday. The move set the stage the Nov. 20 general election and kicked off the campaign for voting widely expected to usher in a government led by the conservative opposition Popular Party.
The election is likely to focus on an economy saddled with 21 percent unemployment, anemic growth and gloomy future prospects.
Zapatero has served two terms spanning nearly eight years, but is not seeking re-election. He announced this in July, as well as the date for early election in November. On Monday he made it all formal by signing a decree dissolving the legislature and informing King Juan Carlos.
Besides its unemployment woes and sluggish growth, Spain's borrowing costs are soaring as its economy struggles to shake off the outcome of a burst real estate bubble, raising periodic fears it might have to join eurozone partners Greece, Ireland and Portugal in needing an international bailout.
Zapatero did not have to call elections until March, but he has moved them up in a bid to cut his Socialist party's losses, although the stated reason is he wants a new government to have a fresh slate for budgetary and other economic decisions when the new year starts.
Zapatero, under intense pressure from the EU, the United States and international institutions, has taken a bevy of austerity measures such as extending the retirement age, freezing civil servant wages and amending the constitution to force future governments to keep their deficits very low.
He said Monday that from now to Nov. 20 he does not expect to have to adopt any significant economic measures, "but if it were necessary, I would."
He also expressed confidence in Spain's future, despite the hard times. "I know that sooner rather than later we will overcome the current difficulties," he told reporters.
Based on reporting by The Associated Press.
Follow us on twitter.com/foxnewslatino
Like us at facebook.com/foxnewslatino