South Carolina women's basketball team declines Trump's invite to White House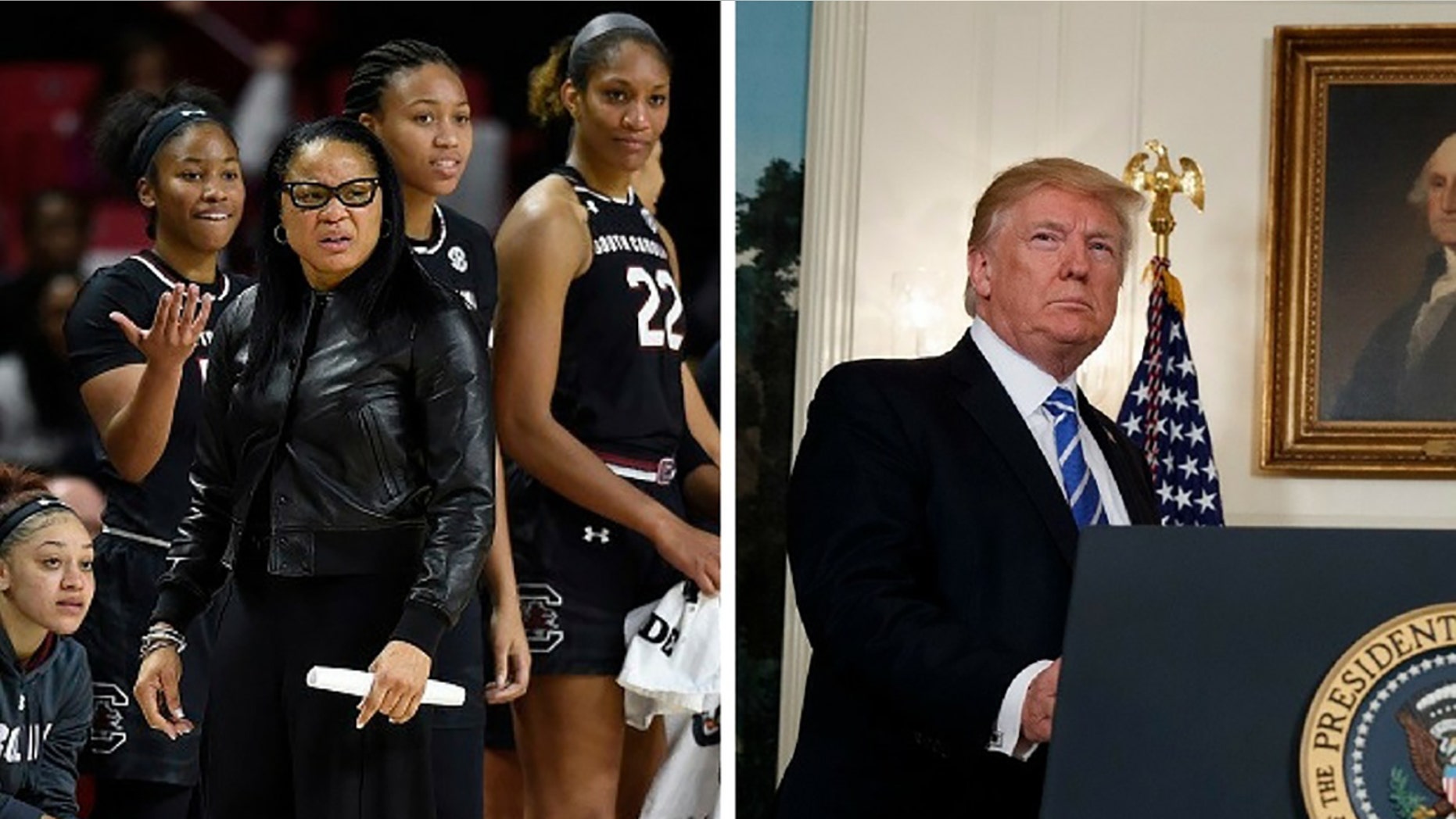 South Carolina women's basketball team, the 2017 NCAA champions, declined President Trump's invite to the White House Friday.
Trump met with 18 NCAA teams Friday, including the Texas A&M women's equestrian team, Pennsylvania State University's women's rugby team and the University of Washington's women's rowing team at the White House.
However, Dawn Staley, the head coach of the University of South Carolina's Gamecocks, said her team would be unable to attend.
ROY MOORE GOES ON OFFENSE AGAINST MCCONNELL, AS STATE PARTY BACKS BID
"We did hear from the White House about attending (Friday's) event, but we will not be able to attend," Staley said in a statement. "As I've been saying since our practices for this season started, all of our focus is on the season ahead. The only invitation we are thinking about is to the 2018 NCAA Tournament."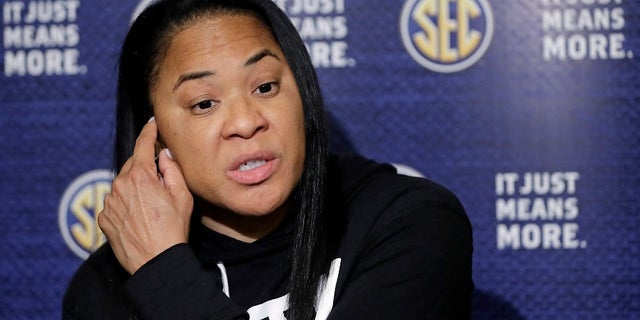 After the Gamecocks won the NCAA title in April, Staley said the team would go to the White House if invited because "it's what it stands for. It's what national champions do."
In September, Staley told The Associated Press she still had not received an invitation from the White House "and that in itself speaks volumes."
TRUMP SLAMS SENATOR 'FRANKENSTIEN' IN TWEETS
Staley said if the team received an invite they may not attend after "some things transpired over the last few months," ESPN reported.
In September, Trump rescinded Golden State Warriors star Stephen Curry's invitation to the White House after his team won the NBA championship. Trump took away the invite after Curry suggested his team did not wish to meet with Trump.
The Warriors announced that they would not go to the White House to meet with Trump following the rescinded invitation.
North Carolina's men's basketball team said earlier this year it could not agree on a date for a visit. Trump hosted the Clemson Tigers football team at the White House in June.
The Associated Press contributed to this report.