South Carolina voter told to remove 'Trump' shirt in order to vote: report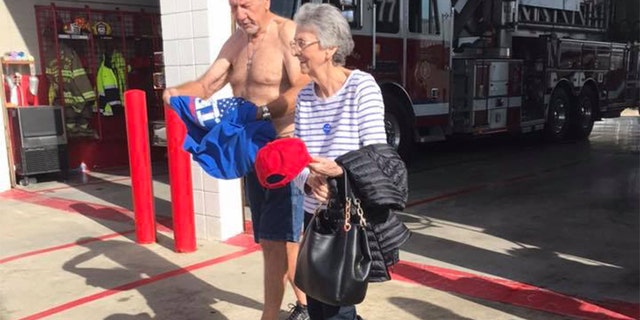 Vote Trump, no service?
A man in South Carolina who was donning a T-shirt that showed his support of President Trump was reportedly told to remove the article of clothing if he wanted to vote in Tuesday's midterm election.
The unidentified man was trying to vote at a polling location in Murrells Inlet when he was asked to remove his shirt, WPDE-TV reported. Photos posted online don't clearly show what graphics are on the shirt.
Voter Todd Price wrote on Facebook that officials "made this poor guy take off this Trump shirt to vote. I thought it was ok as long as the shirt wasn't for someone on the ballot?"
According to Georgetown County's Board of Elections, "campaign materials" are not allowed within 200 feet of a polling precinct or inside of the voting location. "This includes buttons, hats, T-shirts, bumper stickers, etc."
Based on South Carolina election laws, people are specifically not allowed to display "political literature and displays" within 200 feet of a voting precinct.
The county's board of elections did not immediately respond to Fox News' request for comment.