Some transgender people would be disqualified from military service under new GOP bill
Lawmakers say bill 'puts lethality and readiness before far-left ideology'
EXCLUSIVE — Sen. Marco Rubio, R-Fla., and Rep. Jim Banks, R-Ind., will introduce legislation this week to prohibit transgender people from serving in the military unless they meet certain specifications.
The lawmakers say the bill is aimed at making sure that "military readiness" remains the Pentagon's top priority instead of extreme gender ideology.
"Biden has turned our military into a woke social experiment," Rubio said in a statement to Fox News Digital. "It is a stupid way to go about protecting our nation. We need to spend more time thinking about how to counter threats like China, Russia, and North Korea and less time thinking about pronouns."
Banks, the chairman of the House Armed Services subcommittee on military personnel, said the bill will make sure the Defense Department "puts lethality and readiness before far-left ideology."
"Americans who were treated for ADHD in the past two years must receive a waiver to enlist," Banks said in a statement. "Our military holds recruits to stringent medical standards for a reason and the Biden administration's special carveout for those suffering from gender dysphoria was purely political. Our bill ensures that DoD puts lethality and readiness before far-left ideology."
PENTAGON MUST DITCH 'WOKE,' FOCUS ON READINESS TO DETER CHINA FROM TAKING TAIWAN: TOP REPUBLICAN SAYS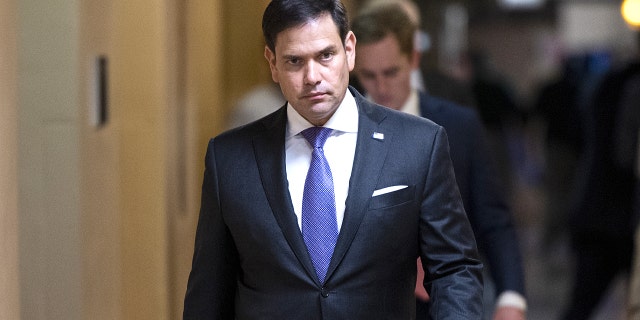 The Ensuring Military Readiness Act would essentially reinstate a Trump-era Defense Department policy that excluded people from service if they suffer from gender dysphoria. That policy, which was imposed by then-Defense Secretary James Mattis, was reversed by President Joe Biden after he took office.
If passed, the GOP bill requires the secretary of defense within 90 days to issue new regulations that disqualify from service anyone who identifies as transgender or has a history of gender dysphoria, unless they have been stable in their biological sex for 36 months prior to joining the military. "Stable" means they no longer have a desire to transition and are not suffering from anxiety or depression.
MILITARY READINESS 'FRAGILE' DESPITE VAX MANDATE ROLLBACK; BACK PAY AND REINSTATEMENT MUST FOLLOW: SENATE GOP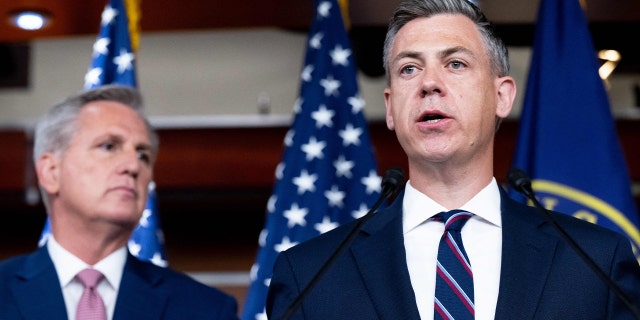 The bill also exempts people from being disqualified if they are already in the military, are stable in their biological sex and remain deployable according to the retention standards of their biological sex.
GEN. PETRAEUS SAYS UKRAINE, MILITARY READINESS TOP PRIORITIES FOR NDAA, VAX MANDATE OUTRAGE 'MANUFACTURED'
But the bill disqualifies anyone who identifies as transgender who is seeking or has already undertaken gender reassignment surgery.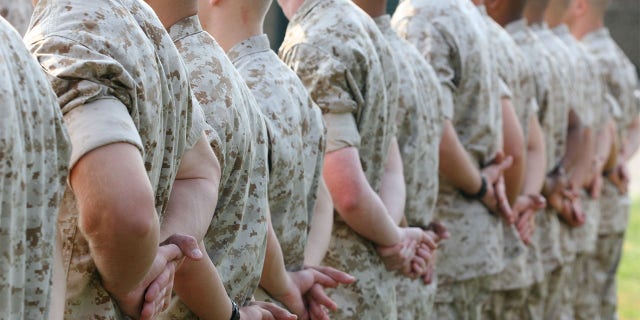 CLICK HERE TO GET THE FOX NEWS APP
The bill would also require the DOD secretary to make changes to the Defense Enrollment Eligibility Reporting System, or DEERS, which is the database relied upon for military health care services. According to the bill, the only gender option under DEERS would be biological sex, and service members could not be identified as any other gender.
It would also require DEERS to retroactively change back any gender markers currently in the system that don't match a service member's biological sex.