#Snowbamacare tweet bashes Republicans, then disappears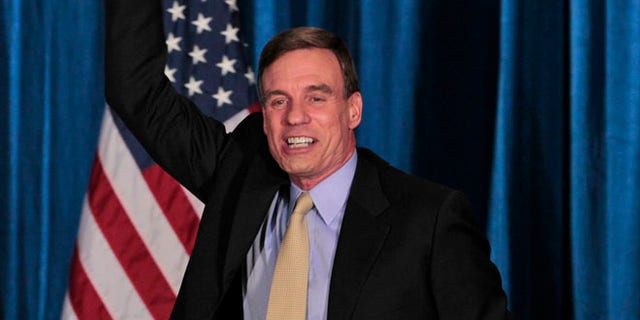 NEWYou can now listen to Fox News articles!
This darn Twitter is like catnip for politicians. Or, in this case, their staff.
It took just 26 seconds for someone at Democrat Mark Warner's office to realize that it might not have been a good idea to post a tweet predicting Republicans will blame Thursday's storm on #Snowbamacare.
Quick, someone find the delete button!
"Just a matter of time: waiting for the @VA_GOP to claim this winter storm was caused by The Affordable Care Act. #Snowbamacare," the office tweeted, before removing it.
But we all know tweets are never really deleted if you're a pol. The Sunlight Foundation's Politiwoops site archives them all.
The Virginia senator tried to clean up the mess by blaming his team.
The rapid retraction produced a flurry – or shall we say, a blizzard -- of icy tweets.
That's the snowy sidewalk of Warner's Old Town Alexandria manse. Just across the Potomac River In downtown D.C., jokesters spent their day building a not-so-functional sign-up center. Washingtonian Magazine's Benjamin Freed found the abandoned post:
Karin Tanabe, a D.C.-based fiction writer and former Politico reporter, joined in hurling political snowballs via Twitter, finding this partisan pal.
***
Just a few hours north up the snowy seaboard, Chris Christie, who asked his Twitter followers to tweet him pics of the snow, joined the delete button craze. Although we're not sure why.
Christie tweeted "Christie fam is too" in response to @Stevejerolaman, who said: @GovChristie Olympics! #Sochi2014.
Maybe he doesn't want people thinking he's watching figure skating axel jumps instead of helping truckers' tandem axles roll on the Interstate?
***
Leave it to Ted Cruz to send some Valentine "love" to President Obama. I mean, who better to give him a heart day hug?
Something tells me he loves him not.
Watch Lauren every Sunday on #MediaBuzz at 11 a.m. and 5 p.m. ET. If you'd like to recommend your favorite political tweets, email laurenashburnFNC@yahoo.com or send her a tweet @laurenashburn with the hashtag #TwitterTalk.