Smokin' on the slopes? Colorado ski resorts issue weed warning as legalization nears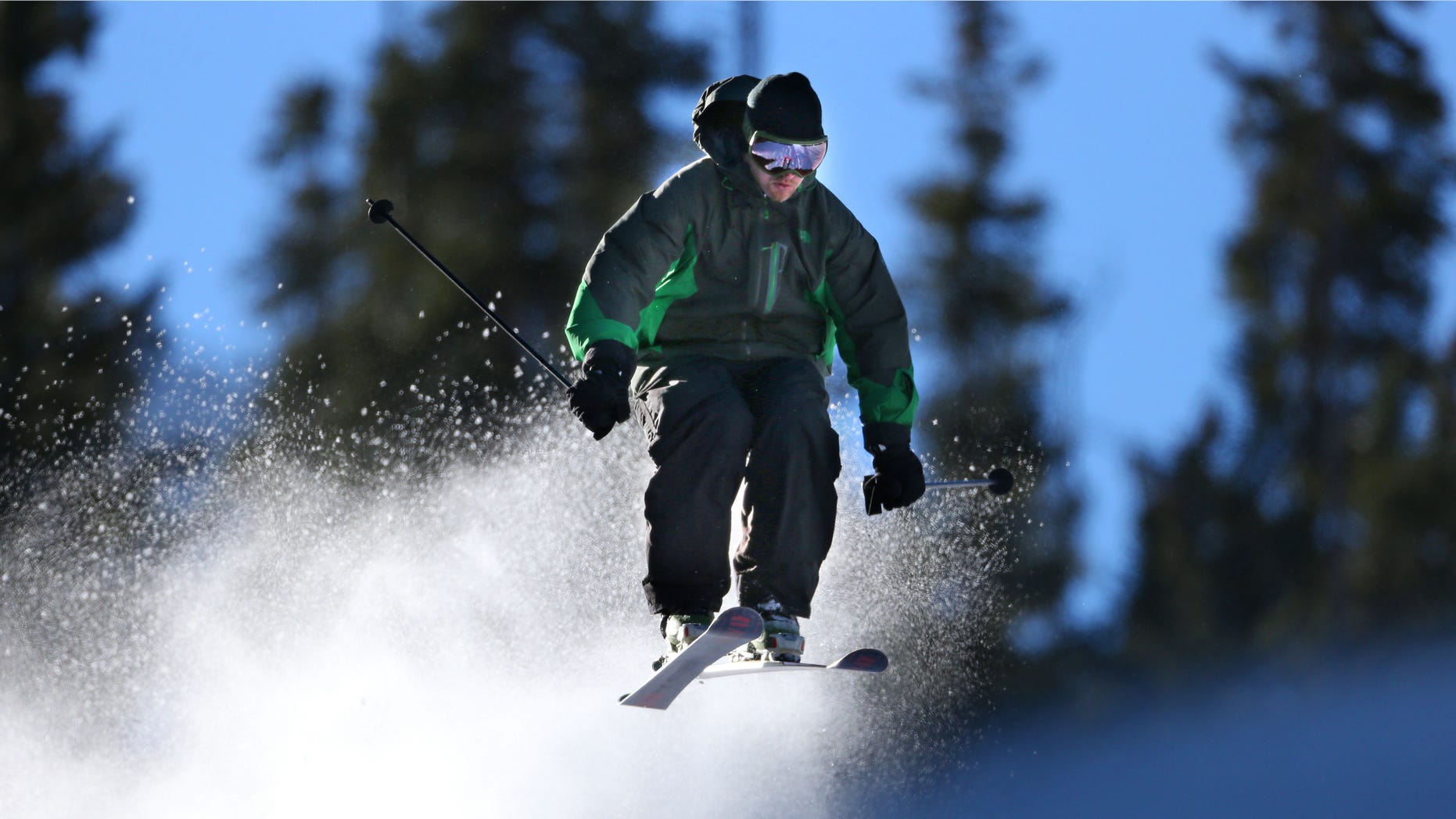 Washington – The stakes are high for Colorado's multi-billion dollar ski industry.
As the state prepares to legalize recreational marijuana on Jan. 1, Rocky Mountain resorts are preparing for a rush of pot smokers looking to light up on the slopes. One might think that skiing and pot-smoking would be an unwise combination -- and that's probably correct. But a handful of marijuana-themed ski trips already are being marketed, and the state's ski industry is trying to get in front of what could be a dangerous fad.
Mountain managers are concerned not only about safety but their tourism image. The fear is that some of the more conservative, family-run resorts will see a backlash from people who don't want to be in a cannabis cloud.
Jennifer Rudolph of Colorado Ski Country USA, a trade association that represents 21 resorts in the state, says the ski industry generates about $3 billion in tourism revenue annually and Colorado had more than 11 million skier visits last year, outpacing every other state in the nation.
It's those kinds of numbers that tourism operators hope to cash in on.
Colorado Highlife Tours is offering a party package starting at $75 per person which includes "affordable Marijuana friendly ski buses" for groups to Breckenridge, Winter Park, Eldora, Loveland, Echo Mountain, Keystone, Copper Mountain Resort and Vail.
The tour operators will pick up passengers, drive customers to ski resorts/towns and provide refreshments on the bus.
"We can stop off at one of the many retail marijuana stores for you to buy some of Colorado's finest marijuana products and smoking accessories," the site boasts. "We then will take you to your hotel for front door drop off & for you to have a fabulous time on the slopes. Some of the local resort towns have marijuana to buy also!"
According to the site, there's also a concert featuring Redman and Method Man, although FoxNews.com has not been able to independently verify the claim.
Not to be outdone, my420tours.com  is offering their guests a trippy time with cannabis sampling, a daily 4:20 happy hour party and well as a marijuana cooking and recipe class.
Rudolph says her group is pushing back on the promises of pot fun on the slopes.
"We are being proactive in educating the public in what to expect when they come to Colorado to ski," Rudolph told The Associated Press.
She added: "We're getting the word out that we have a lot of things to offer guests, but smoking marijuana is not one of them. ... We have so much to offer our guests that outweigh the legality of possession of marijuana."
Rudolph says her organization is informing visitors through social media and its blog about the new pot laws, which were passed last year and legalize marijuana possession in small amounts for adults over 21, including out-of-state visitors. Some resorts also are addressing the issue with their respective towns and chambers of commerce.
Aspen's home county approved the measure by margin of more than 3 to 1, and more than two-thirds of voters also approved marijuana in the home county of Colorado's largest ski resort, Vail. A whopping eight in 10 voters in the home county of Telluride ski resort favored marijuana legalization.
It's also relatively easy to smoke marijuana at resorts without getting caught. Wooded areas off some of Colorado's slopes already are dotted with "smoke shacks," old mining cabins that have been illicitly repurposed as places to use the drug out of the cold and wind.
Still, industry officials hope visitors will respect that it is still illegal to smoke marijuana in public and on federal land, where 90 percent of the state's ski resorts are located. Anyone who is caught risks having their pass taken away.
The Associated Press contributed to this report.