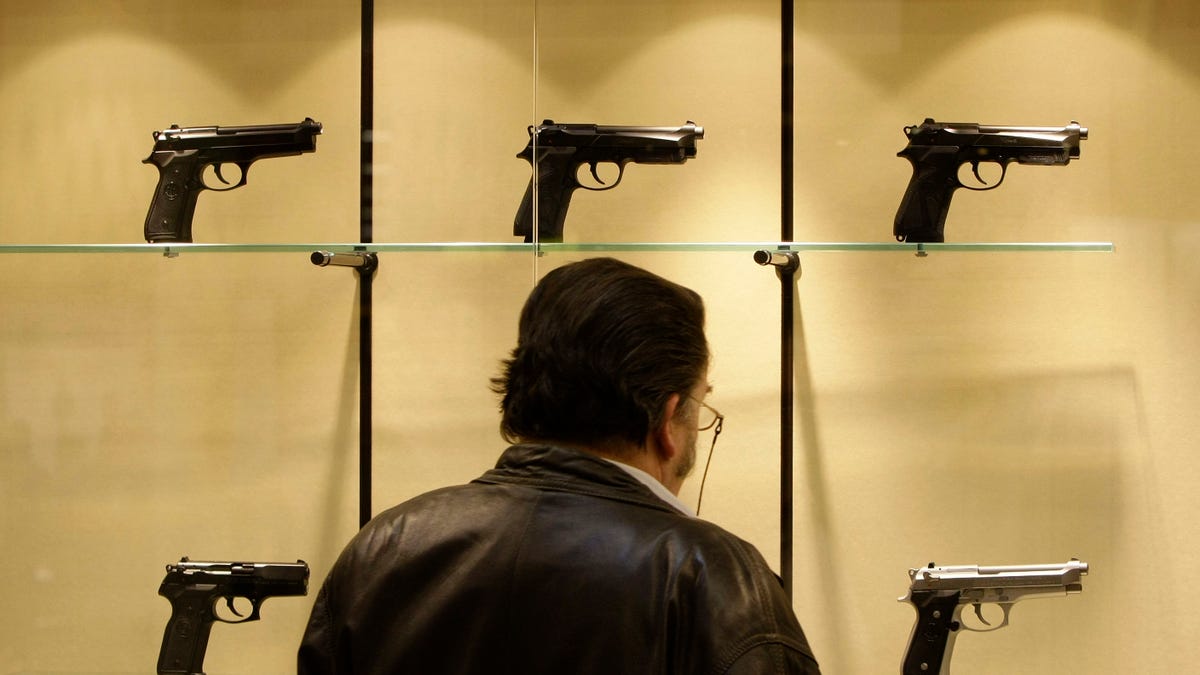 Sen. Edward Markey has unveiled a gun control bill he says will help reduce firearm violence by requiring all new guns be "personalized" with special features, such as fingerprint-reading technology, so they can only be fired by their owners or other authorized users.
The Massachusetts Democrat says the bill will make it harder for stolen guns to be used in crimes and will reduce accidental firearm deaths by making it impossible for children to fire guns they find Markey said technology already exists to make guns inoperable for unauthorized users.
"In the 21st century, we should use advances in technology to our own advantage and save lives, and the [bill] will help ensure that only authorized users can operate handguns," Markey said in a statement. "This is the type of gun safety legislation that everyone – regardless of political party or affiliation – should be able to support."
Markey, who detailed the bill Wednesday, also called on President Obama to include $10 million in his budget proposal for gun violence research.
Markey said his bill should be embraced by gun owners and safety advocates, but any gun control measure will likely come up against tough opposition in Congress.
Rep. John Tierney, D-Mass., introduced the same legislation in House last year.
"This vital legislation, which I introduced in the House last year, harnesses the benefits of existing technology to make guns themselves safer. Personalization technology would reduce accidental gun deaths and prevent stolen weapons from being used in crimes," Tierney said in a statement.
According to The Washington Post, a German company, Armatix GmbH, recently introduced the first "personalized" handgun in the U.S. The Amatrix iP1, a .22-caliber pistol, will only fire if it is within range of a special watch that communicates with the gun.
Meanwhile, Utah-based Kodiak Arms is taking pre-orders for the Intelligun, which is unlocked with fingerprints. Yardarm, a California start-up, uses a smartphone app to notify gun owners if their weapon is moved and allows them to remotely disable their firearms, The Post reported.
The National Rifle Association's Institute for Legislative Action says it is not opposed to the development of so-called "smart guns," but rejects government mandates that require the use of grips with fingerprint-reading technology, according to a post on its website.
"[The] NRA recognizes that the "smart guns" issue clearly has the potential to mesh with the anti-gunner's agenda, opening the door to a ban on all guns that do not possess the government-required technology," the group said.
The Associated Press contributed to this report.