Sestak: White House Offered Me Federal Job to Drop Out of Senate Primary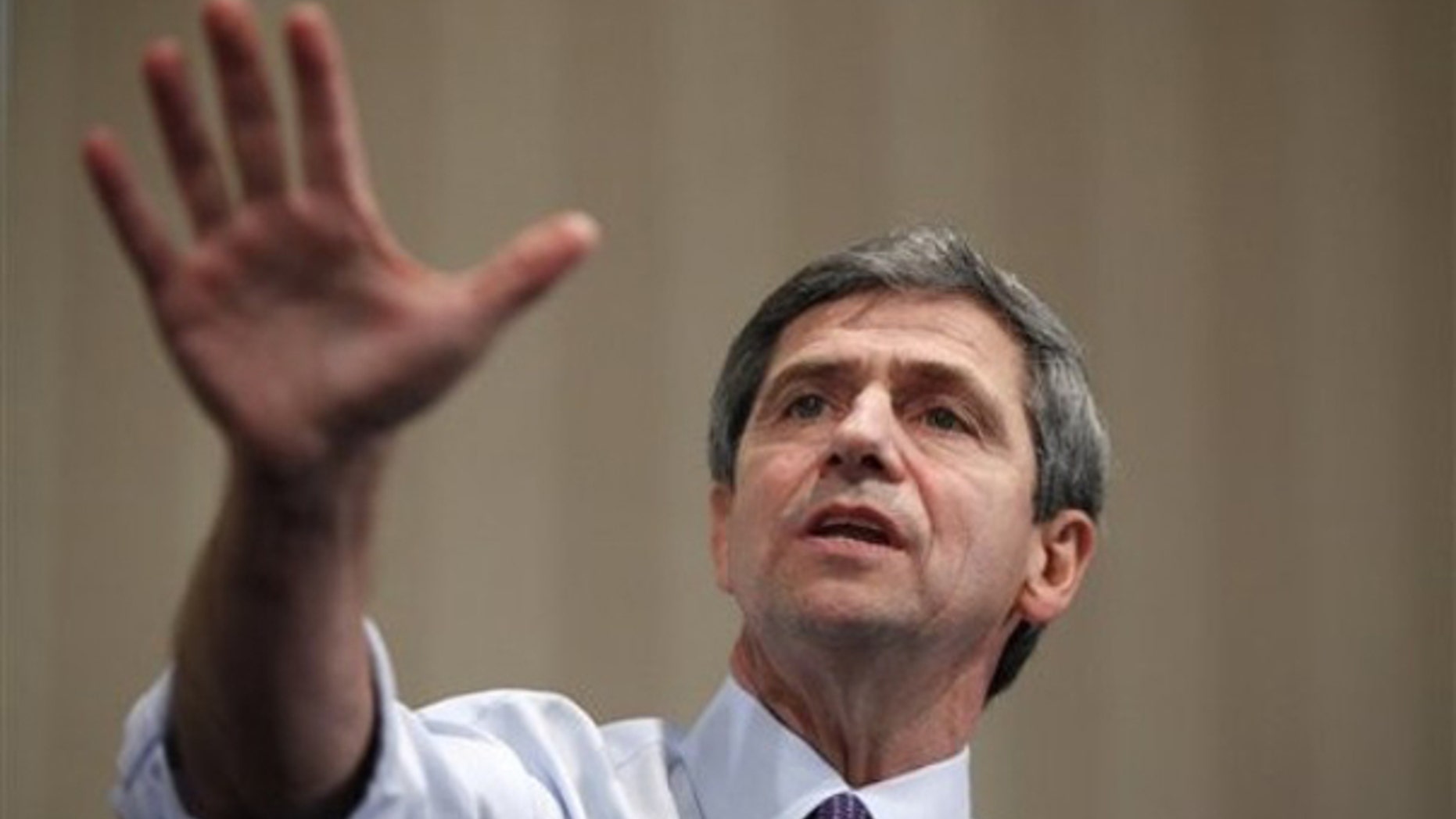 Apparently it was an offer he could refuse.
Rep. Joe Sestak, who is causing heartburn for Democratic leaders by running against Arlen Specter for a Senate nomination in Pennsylvania, says the White House dangled a federal job in front of him in an attempt to entice him to drop out of the state's Democratic primary, the Philadelphia Inquirer reported Friday.
But the White House "vociferously" denies Sestak's accusation, which came during a taping on a local Sunday news show. A White House official told Fox News that Sestak is expected to "clarify" the allegation.
Sestak, however, stood by his statement on Friday.
"I was asked a direct question yesterday and I answered it honestly," Sestak told Fox News. "There's nothing more to go into. I'm in this race now."
Sestak didn't elaborate on the circumstances during the Sunday show interview either, the Inquirer reported, but acknowledged that the job was a high-ranking position. Sestak told the show's host that he would "never leave" the Senate race for a deal, the newspaper said.
Sestak later he said he recalled the White House offer coming in July as he was preparing to formally announce his Senate candidacy in August, the newspaper said.
During the same period this summer, the White House played an active role in clearing the primary for Sen. Kirsten Gillibrand in the New York primary. President Obama persuaded Rep. Steve Israel not to challenge Gillibrand, and the White House may have figured prominently in Rep. Carolyn Maloney's decision to stay out of the race. Harold Ford, who is mulling a challenge against Gillibrand, has warned the White House not to bully him.