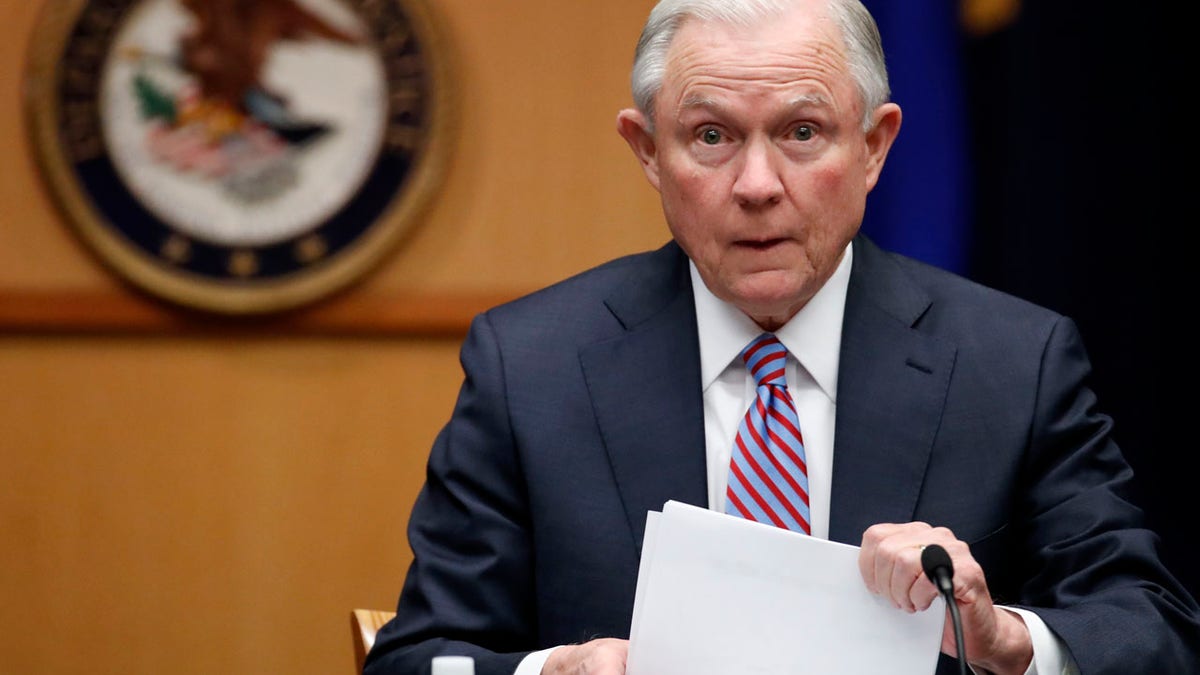 Attorney General Jeff Sessions defended his Hawaii remark from earlier in the week, saying "nobody has a sense of humor anymore."
Sessions criticized a federal judge's ruling in Hawaii on Tuesday that blocked the Trump administration's immigration ban.
"I really am amazed that a judge sitting on an island in the Pacific can issue an order that stops the president of the United States from what appears to be clearly his statutory and constitutional power," Sessions told radio host Mark Levin.
Sessions said in an interview on ABC's "This Week" why he didn't just refer to Hawaii by its name. His response: "Nobody has a sense of humor anymore."
Hawaii Democratic Sens. Mazie Hirono and Brian Schatz slammed Sessions' remarks about the state in Twitter posts Thursday.
Hey Jeff Sessions, this #IslandinthePacific has been the 50th state for going on 58 years. And we won't succumb to your dog whistle politics

— Senator Mazie Hirono (@maziehirono) April 20, 2017
When asked about the comment on Fox News' "The First 100 Days," Sessions said Hawaii was "a beautiful island" before adding, "We've got about 800 federal judges. One, protected perhaps by the 9th Circuit [Court of Appeals] has stopped an executive order by the President of the United States that I believe is constitutional and that I believe is explicitly approved by statutory law, so the process will go forward [and] appeals will be held."
Sessions added Sunday that the administration was appealing the Hawaii judge's ruling.
The Associated Press contributed to this report.