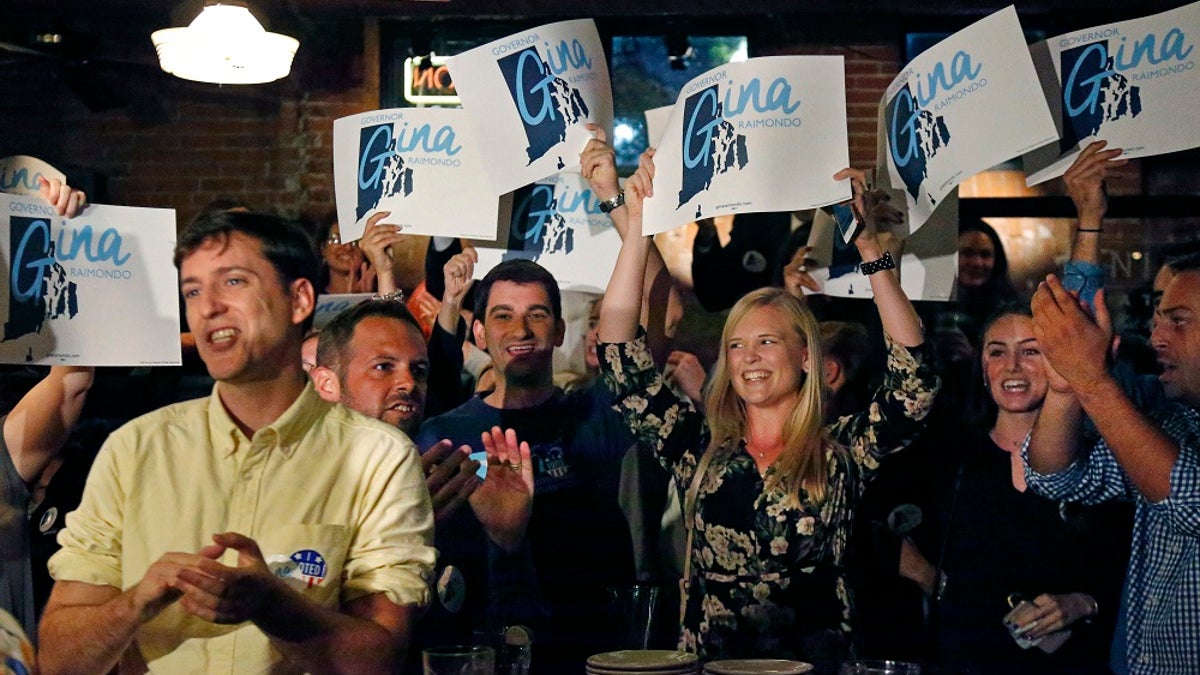 Voters in Rhode Island on Wednesday selected nominees for U.S. Senate, U.S. House, lieutenant governor and other officers in a rare Wednesday vote ahead of the November midterm election. About 145,000 people cast ballots, or nearly 20 percent of voters, according to the state Board of Elections.
Rhode Island
Gubernatorial primary results:
Incumbent Democratic Rhode Island Gov. Gina Raimondo won her party's nomination for a second term in Wednesday's primary, earning 57.2 percent of the vote. Raimondo fended off a challenge from the left by former Secretary of State Matt Brown.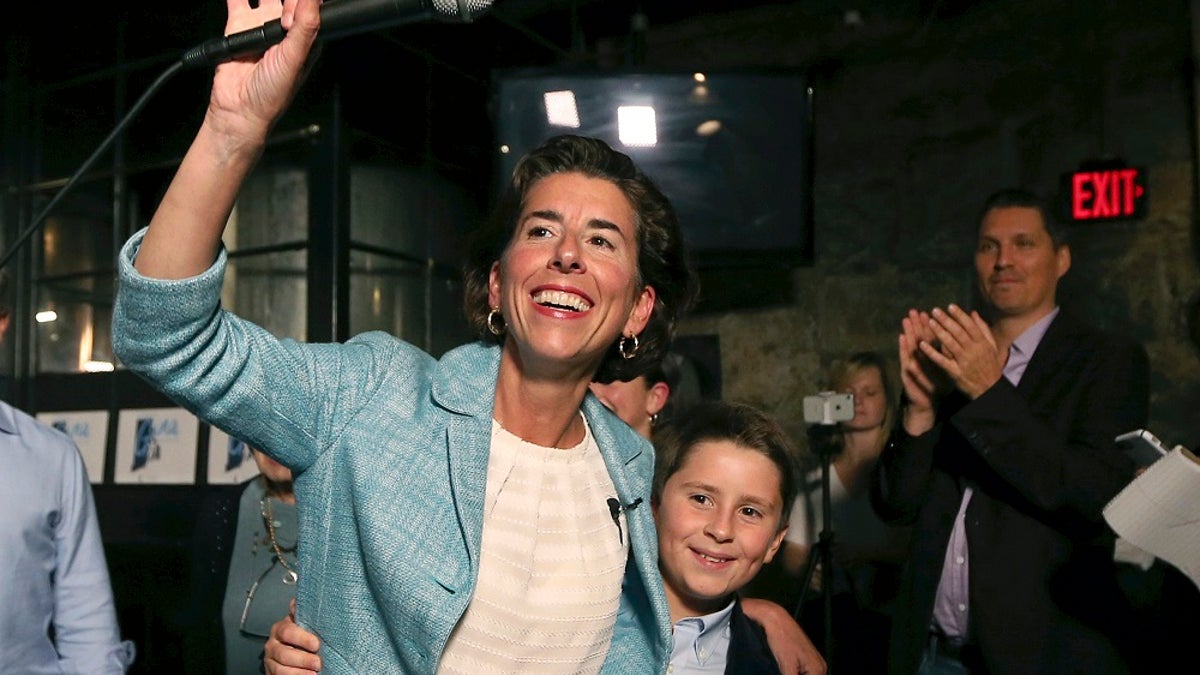 The Democratic nominee made the case for a second term by highlighting the state's improving economy, including low unemployment, as well as new job training programs and free community college tuition during her tenure.
Cranston Mayor Allan Fung earned the Republican nomination for another shot at the governor's seat in November, earning 56.4 percent of the vote. During the race, Fung gave few interviews, held no press conferences and said little about his views. He agreed to a single debate on a small radio station.
GOP Primary – Allan Fung Votes: 18,469 Vote Percentage: 56.4%
Dem Primary – Gina Raimondo Votes: 66,648 Vote Percentage: 57.2%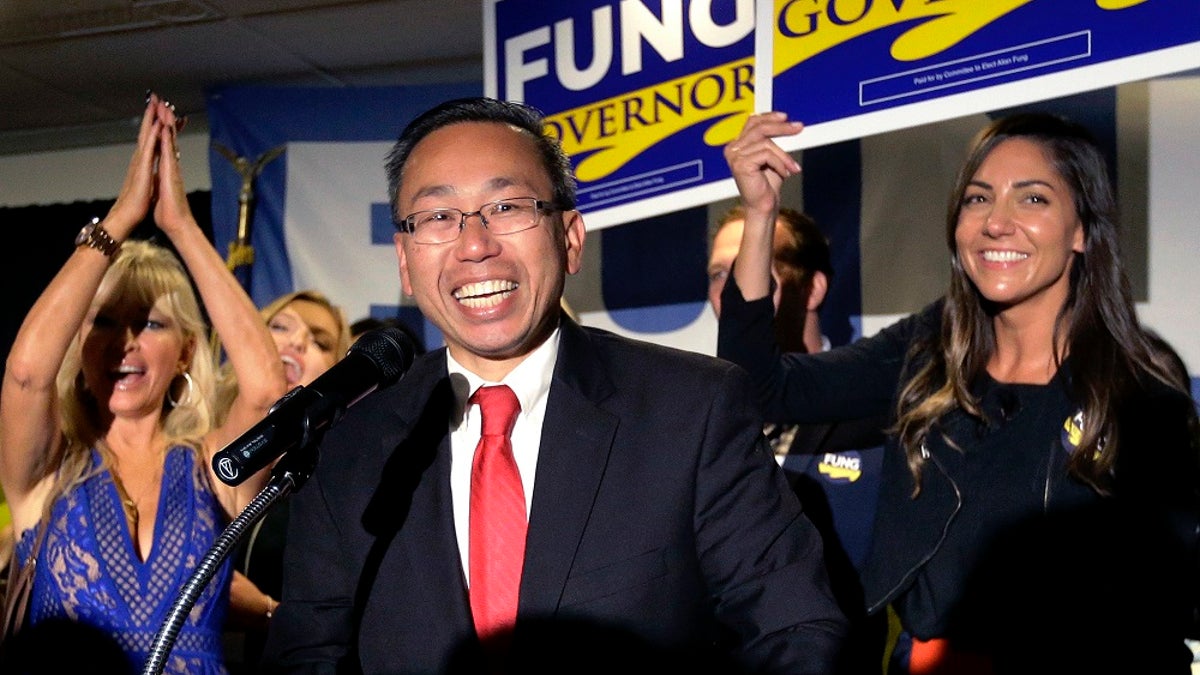 U.S. Senate primary results:
U.S. Sen. Sheldon Whitehouse (D-R.I.) easily secured the nomination with 76.8 percent of the vote. Whitehouse is a leading advocated in the Senate for combatting climate change. He has also been critical of President Donald Trump on a number of issues, including pushing to protect special counsel Robert Mueller's Russia investigation.
Former Rhode Island Supreme Court Justice Robert Flanders secured the GOP nomination with 87.7 percent of the vote. Flanders retired from the high court in 2004.
GOP Primary – Robert Flanders Votes: 26,262 Vote Percentage: 87.7%
Dem Primary – Sheldon Whitehouse Votes: 88,145 Vote Percentage: 76.8%
Lieutenant Governor
Incumbent Democrat Daniel McKee narrowly beat self-described progressive state lawmaker Aaron Regunberg, earning 51.1 percent of the vote. The position has few official duties, but office holders have used it as a way to advance certain issues on a statewide level.
McKee campaigned on his experience as the incumbent and a former six-term mayor.
GOP Primary – Paul Pence Uncontested
Dem Primary – Daniel McKee Votes: 57,343 Vote Percentage: 51.1%
U.S. House of Representatives
U.S. Rep. David Cicilline easily secured a win in the Democratic primary with 78.0 percent of the vote. Cicilline, who is the former mayor of Providence, is seeking his fifth term in Congress. He represents the 1st Congressional District, covering the easternmost part of the state. Cicilline will face GOP nominee Patrick Donovan in November.
U.S. Rep. James Langevin and his Republican opponent Salvatore Caiozzo sailed through their primary bid unopposed. Langevin is seeking a 10th term to represent the 2nd Congressional District in western Rhode Island. Both candidates were uncontested. Caiozzo is a businessman who previously ran for the seat in 2016 as an independent, finishing last.
District 1: Dem Primary – David Cicilline Votes: 47,206 Vote Percentage: 78.0%
GOP Primary – Patrick Donovan Votes: 7,787 Vote Percentage: 78.4%
District 2: Dem Primary – Jim Langevin Uncontested
GOP Primary – Salvatore Caiozzo Uncontested
The Associated Press contributed to this report.