Sept. 11 primary results: New Hampshire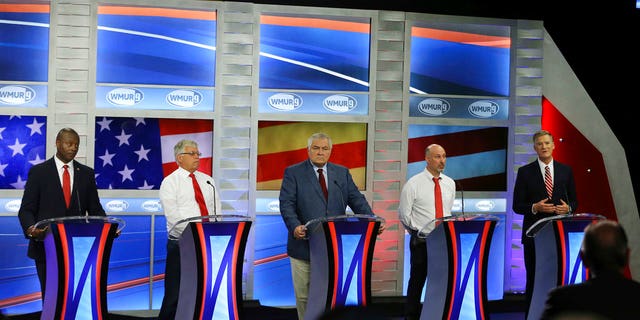 Accustomed to going first in the presidential primary, New Hampshire voters on Tuesday were among the nation's last to nominate candidates for the November midterms, providing one of the final barometers in the country's mood ahead of the general election.
New Hampshire
Gubernatorial primary results:
Molly Kelly, a former five-term state senator from Harrisville, defeated former Portsmouth Mayor Steve Marchand with 65.6 percent of the vote in Tuesday's Democratic gubernatorial primary. During the campaign Kelly emphasized her background working through college as a single mom.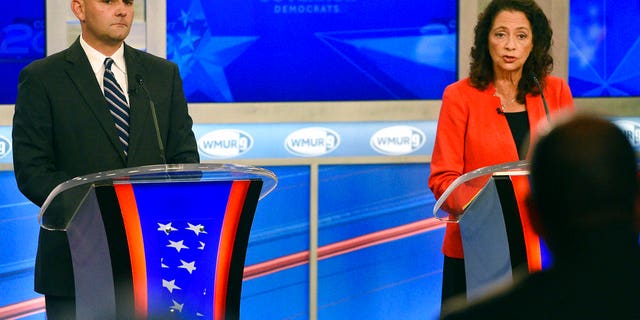 Kelly will face Republican Gov. Chris Sununu in November. Sununu, who sailed through the primary unopposed, said he looks forward to promoting his pro-growth, pro-jobs agenda.
GOP Primary – Chris Sununu Uncontested
Dem Primary – Molly Kelly Votes: 75,531 Vote Percentage: 65.6%
U.S. House of Representatives
New Hampshire's 1st District comprises much of the eastern half of the state. It's being left vacant by Democrat Carol Shea-Porter, who is stepping down after four non-consecutive terms.
Eddie Edwards, a Dover native who was endorsed by Trump administration attorney Rudy Giuliani, narrowly won a six-way race in Tuesday's GOP primary for the 1st Congressional District, earning 48.1 percent of the vote. Edwards is a Navy veteran and former police officer. If elected in November, Edwards will be the state's first black congressman.
Executive Councilor Chris Pappas, an openly gay former state lawmaker, won the Democratic primary for the 1st Congressional District, earning 42.4 percent of the vote. The 11-way race of Democratic candidates included Levi Sanders, the son of Sen. Bernie Sanders (I-Vt.).
Pappas' closest rival in the primary was Maura Sullivan, a former Obama administration official who earned 30.2 percent of the vote in Tuesday's primary.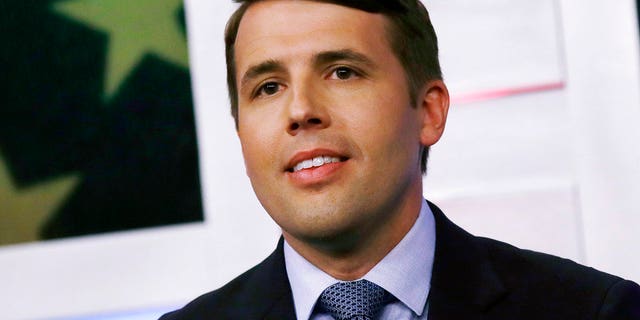 Steward Levenson, a doctor, conceded victory early Wednesday against rival Steven Negron, a state lawmaker, in the GOP primary for New Hampshire's 2nd Congressional District. Negron earned 26.5 percent of the vote against Levenson's 24.9 percent. Negron will face Democratic incumbent U.S. Rep. Annie Kuster, in November.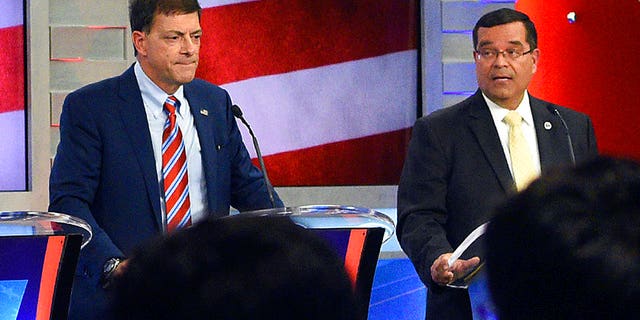 District 1: Dem Primary – Chris Pappas Votes: 25,656 Vote Percentage: 42.4%
GOP Primary – Eddie Edwards Votes: 22,332 Vote Percentage: 48.1%
District 2: Dem Primary – Ann McLane Kuster Uncontested
GOP Primary – Steven Negron Votes: 10,648 Vote Percentage: 26.5%
The Associated Press contributed to this report.