Senate Panel Approves Climate Change Bill Despite GOP Boycott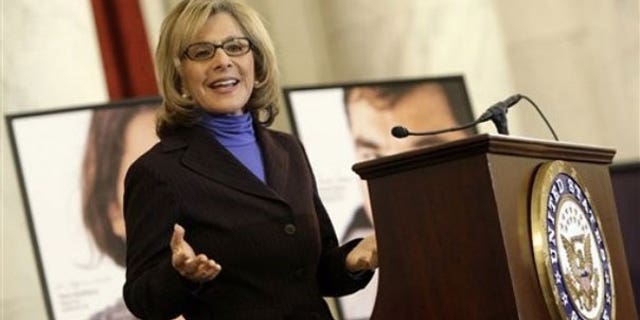 NEWYou can now listen to Fox News articles!
In a rare move, Democrats on the Senate Environment and Public Works Committee on Thursday approved a sweeping climate change bill without any Republicans present.
Republicans had boycotted the committee's work on the bill, insisting on a cost analysis of the proposal by the EPA.
The bill would require cuts in greenhouse gas emissions by 20 percent over the next decade from 2005 levels. But Republicans warned the bill would leave consumers with higher energy bills.
"This would be the largest tax increase in the history of America," Sen. James Inhofe, R-Okla., one of the seven committee Republicans, told Fox News. "I can only conclude that they don't want the public to know how much money this thing is going to cost."
Inhofe, who said the committee typically needs two minority members present to advance a bill to the floor, called the vote Thursday "unprecedented."
One Democrat, Sen. Max Baucus, D-Mont., voted against the bill. Ten Democrats voted for it.
Sen. Barbara Boxer, D-Calif., chairwoman of the committee, applauded the vote in a written statement Thursday.
"We are pleased that despite the Republican boycott, we have been able to move the bill," she said.
She defended the decision not to seek an EPA analysis, calling such a study "duplicative and a waste of taxpayer dollars."
But it still appears unlikely that the Senate will approve the legislation this year. Senate Majority Leader Harry Reid would have to meld five different committees' versions of the bill, at the same time he's trying to hammer out a consensus on health care reform.
Inhofe said the legislation is "dead."
A bipartisan group of senators is trying to craft a compromise bill in hopes of attracting broader support.
To move the bill out of committee without Republicans present Thursday meant the Democrats could not amend the legislation, and many Democrats on the panel expressed disappointment that they did not have a chance to improve the bill.
"The failure of the Republicans to participate means we cannot offer amendments. This is a very good start, but as the chair has acknowledged it is a start and only a start," said Sen. Arlen Specter, D-Pa. "It is regrettable that we could not move forward in a more constructive way."
Specter said that the vote would send a signal to other countries in advance of a climate change conference next month to hammer out a new international treaty.
"It is not the best signal, but it is a signal that the Senate is ready to move forward," he said.
The Associated Press contributed to this report.