Sen. Ted Cruz Says He's Not Focused On Running For President In 2016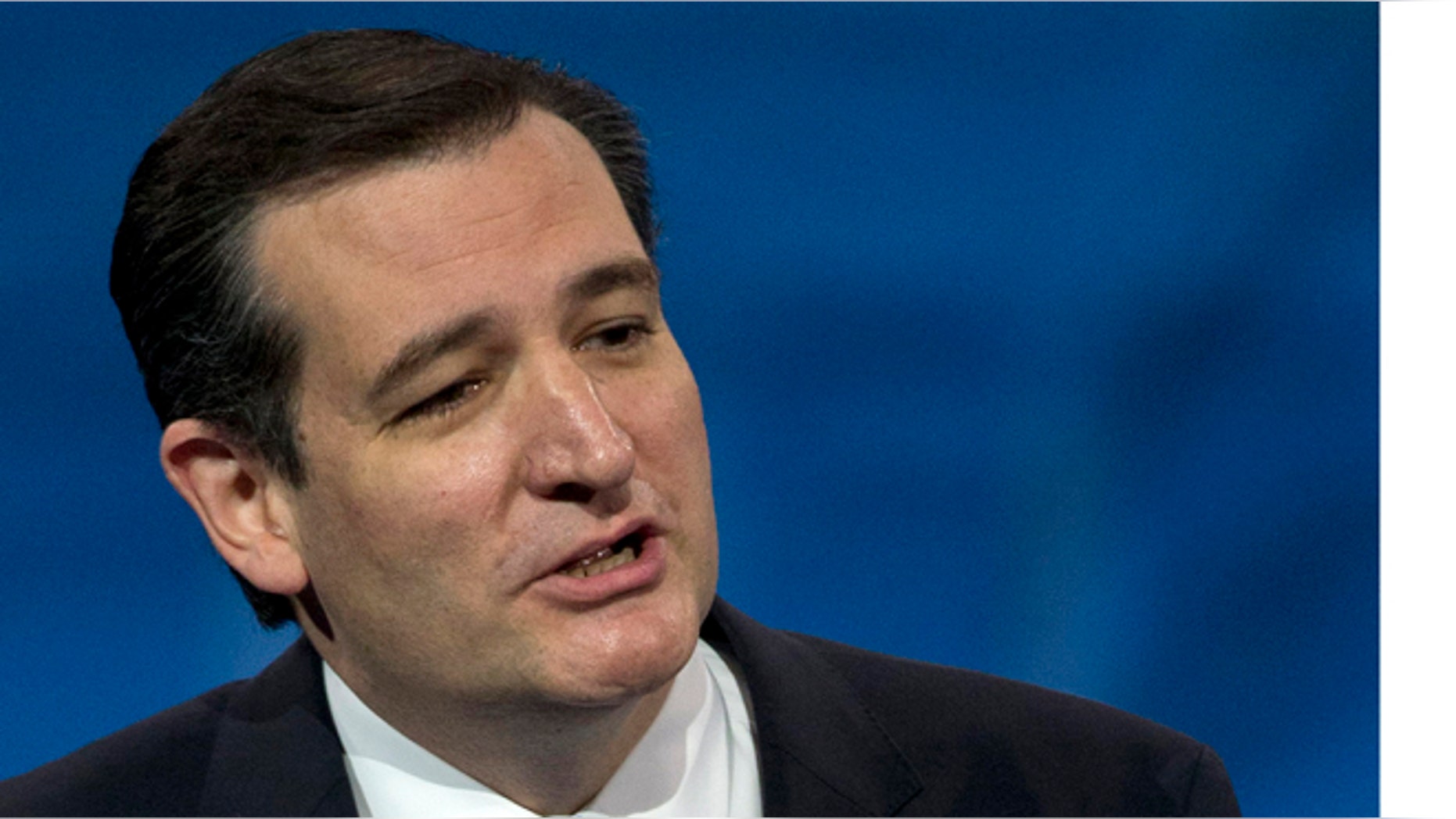 Sen. Ted Cruz sought to brush aside over the weekend the impression that he plans to run for president in 2016.
Asked about presidential aspirations in an interview for ABC News, the Texas Republican said his attention is on helping to solve current national problems.
"We are having a national debate about which direction the country should go…and what I am doing now is trying to participate in that national debate," Cruz said. "I'm not focused on the politics…the last office I was elected to was student council. So this has been a bit of a whirlwind."
Cruz raised speculation about his presidential ambitions because of his visit on Friday to Iowa, an obligatory stop for candidates hoping to make it to the Oval Office someday.
He and Sen. Rand Paul, a Kentucky Republican and son the son of former 2012 presidential candidate, Texas Rep. Ron Paul, were in Iowa courting a group that could wield powerful influence over the outcome of the state's 2016 GOP presidential caucuses: evangelical pastors.
Cruz, a conservative who rocketed to GOP stardom last year with a primary win over one of Texas' most powerful Republicans, privately addressed the conservative American Renewal Project on Friday morning in his first trip to Iowa.
"Pastors in Iowa and across the country are critical leaders, and pastors have a responsibility to speak up for their convictions," Cruz said after the speech. "I am honored to have the opportunity to visit with pastors who are speaking the truth about the enormous challenges this nation faces."
Some Republicans, however, are publicly hoping that Cruz and Paul do not run for president.
Rep. Peter King, R-N.Y., sees the two Tea Party favorites as having limited appeal to voters, not only threatening GOP aspirations of winning back the White House but the party itself. A top Republican on the House Homeland Security Committee, King said Friday that he, too, was considering a presidential bid in 2016.
King told ABC News that former Secretary of State Hillary Clinton, a Democrat, would easily win a presidential election in 2016 presidential if she ran against Cruz or Paul.
"I think she's very strong on foreign policy, and I think that if we nominate someone from our isolationist wing of the party, she'll destroy them," King said in the interview. "Both of them endanger us winning nationally and also, more important than that, they hurt our national defense."
In his remarks over the weekend, Cruz took issue with those who said that he might not be eligible to run for president because he was born in Canada.
He said his mother was born in Wilmington, Del. She's a U.S. citizen, so he's a U.S. citizen, he said.
"I'm not going to engage in a legal debate. The facts are clear," he added. "I can tell you where I was born and who my parents were. And then as a legal matter, others can worry about that. I'm not going to engage."
The Associated Press contributed to this report.
Follow us on twitter.com/foxnewslatino
Like us at facebook.com/foxnewslatino