Sen. Rubio sells nightmare house he co-owned with scandal-plagued Florida politician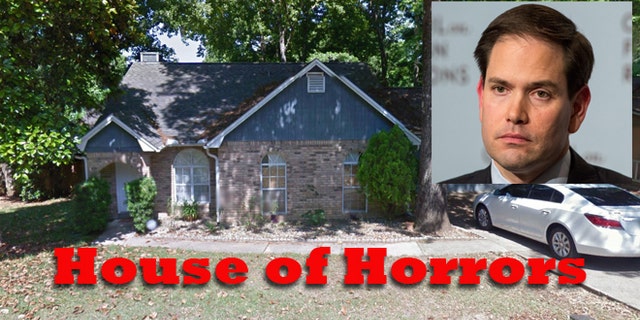 NEWYou can now listen to Fox News articles!
An aide to Republican presidential candidate Sen. Marco Rubio has confirmed to Fox News Latino that the politician has sold the Tallahassee home that he co-owned with scandal-plagued former Florida congressman, David Rivera.
The house, which became known as Rubio's "house of horrors" for the amount of money the Florida senator was forced to invest in it, was purchased in March 2005 for $135,000 by Rubio and Rivera when both served as state legislators.
The two men closed on the sale of the house in June with an as-yet-to-be-named buyer, who purchased the home for $117,000 — $8,000 less than the asking price and $18,000 less than the two men paid for it, sources told Politico.
While Rubio lost money on the deal, in the long run it is expected to save the GOP candidate on upkeep and bills for a three-bedroom house that has already flooded once and had foreclosure proceedings initiated on it in 2010 by the bank that held the mortgage.
At the time both Rubio and Rivera were running for seats in the U.S. Congress – Rubio for the Senate and Rivera for the House. Both men won their races.
Despite sharing another home in Washington, D.C., Rubio and Rivera grew apart as the former's star began to rise as the latter became embroiled in a Florida investigation over possible ethics and campaign finance violations. While Florida officials eventually decided against charging Rivera with a state crime, he lost a 2012 House race for a redrawn district.
"The reality is Marco wants to sell this house because it's horrible," a friend of Rubio's said in March when Rubio put the house on the market. "It's been nothing but trouble for him. There was the foreclosure. There was a flood that made it tough to get to it without a canoe at one point. And there's David. Marco won't turn his back on David, but we all wish he would."
Many political observers have said that the house – and Rubio's relationship with Rivera – could hurt his chances of winning the Republican presidential nomination and that he needed to unload both before the campaign season ramps up.
"This will be an issue," said Craig Smith, an adviser for the Ready for Hillary super PAC. "When you run for president, voters and the press have an insatiable appetite for people's histories, what they've done, who they are. … It raises questions about his judgment, about the kind of people he would bring with him into government, into a campaign."
A few weeks ago in April, Florida's ethics commission recommended that Rivera pay almost $58,000 in fines for double-billing state taxpayers for travel while a state legislator.
The campaign-finance case involved money that his former girlfriend, Ana Alliegro, said he gave her to help a little-known candidate, Justin Sternad, attack a rival. Alliegro and Sternad both pleaded guilty in federal court to committing campaign finance crimes.
"Marco wants little to do with David, and you can't blame him," Alliegro told Politico. "Who would want that guy by their side as they're running for president?"
Serafin Gomez contributed to this report.