Sen. Bob Menendez, D-N.J., pulled out of plans to attend the 13th annual Hispanic Heritage Month Celebration in Union City on Sunday, just two days after he was indicted on federal corruption charges, according to reports.
The New Jersey Advance reported that Menendez hosts the celebration every year in his hometown of Union City.
The Democratic senator's office did not immediately respond to inquiries seeking information on why Menendez bailed out of Sunday's plans.
DEMOCRATIC SEN. BOB MENENDEZ FACING INDICTMENT ON BRIBERY CHARGES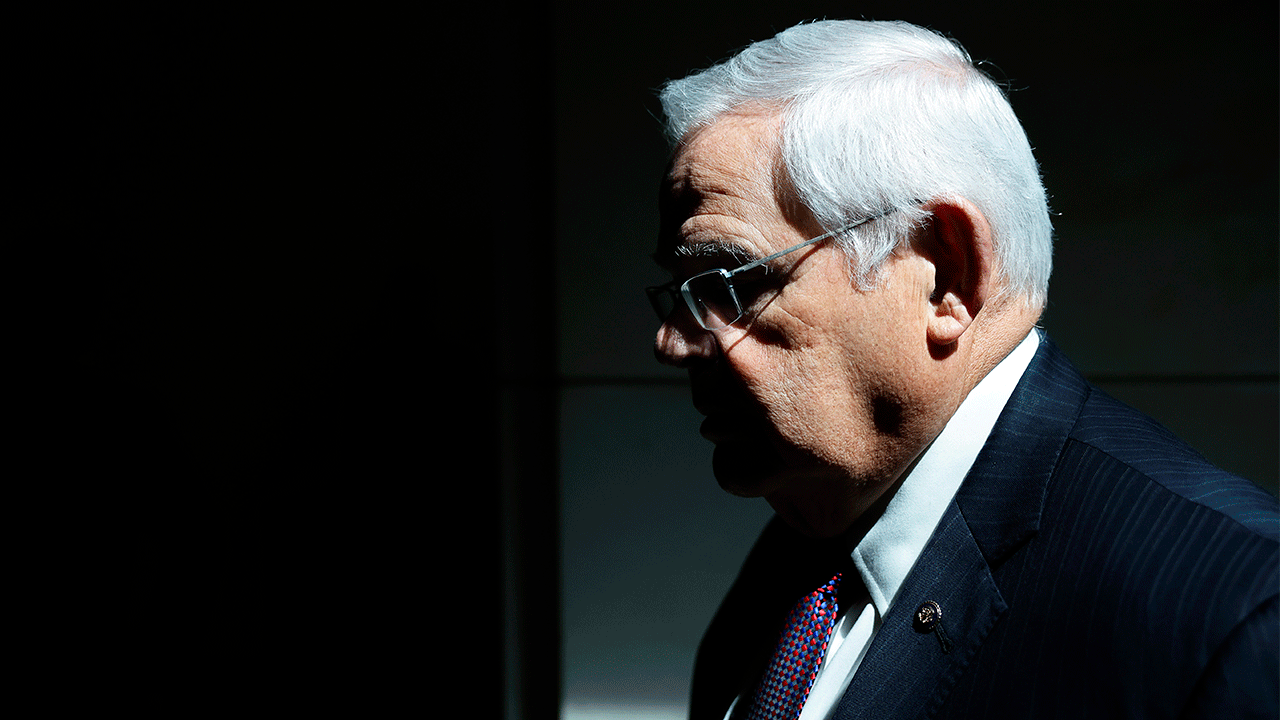 Menendez was charged with bribery offenses in a federal indictment out of the Southern District of New York on Friday.
The indictment alleges that from at least 2018 through 2022, Menendez and his wife, Nadine Menendez, "engaged in a corrupt relationship" with Daibes, Wael Hana and Jose Uribe.
The couple is accused of accepting hundreds of thousands of dollars of bribes in exchange for using Menendez's power and influence as a senator to seek to protect and enrich Hana, Uribe, and Daibes and to benefit the Arab Republic of Egypt.
FEDS PROBING IF DEM SEN MENENDEZ OR WIFE ACCEPTED GOLD BARS WORTH HUNDREDS OF THOUSANDS FROM FELON: REPORT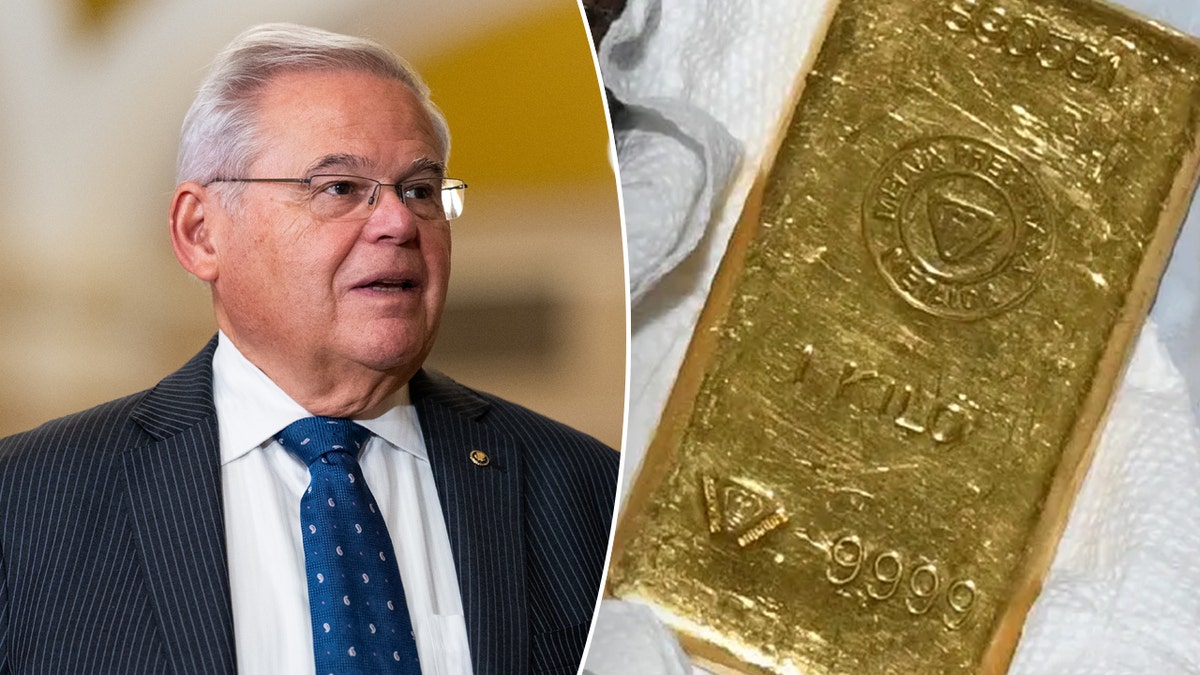 The bridges allegedly included cash, gold, payments toward a home mortgage, compensation for a low-or-no-show job, a luxury vehicle and "other things of value."
Menendez disclosed that his family accepted gold bars in 2020.
In response to the indictment, Menendez said prosecutors "misrepresent the normal work of a Congressional office" and are trying to "dig my political grave."
AOC CALLS ON SEN. BOB MENENDEZ TO RESIGN AS SOME DEMS STAY QUIET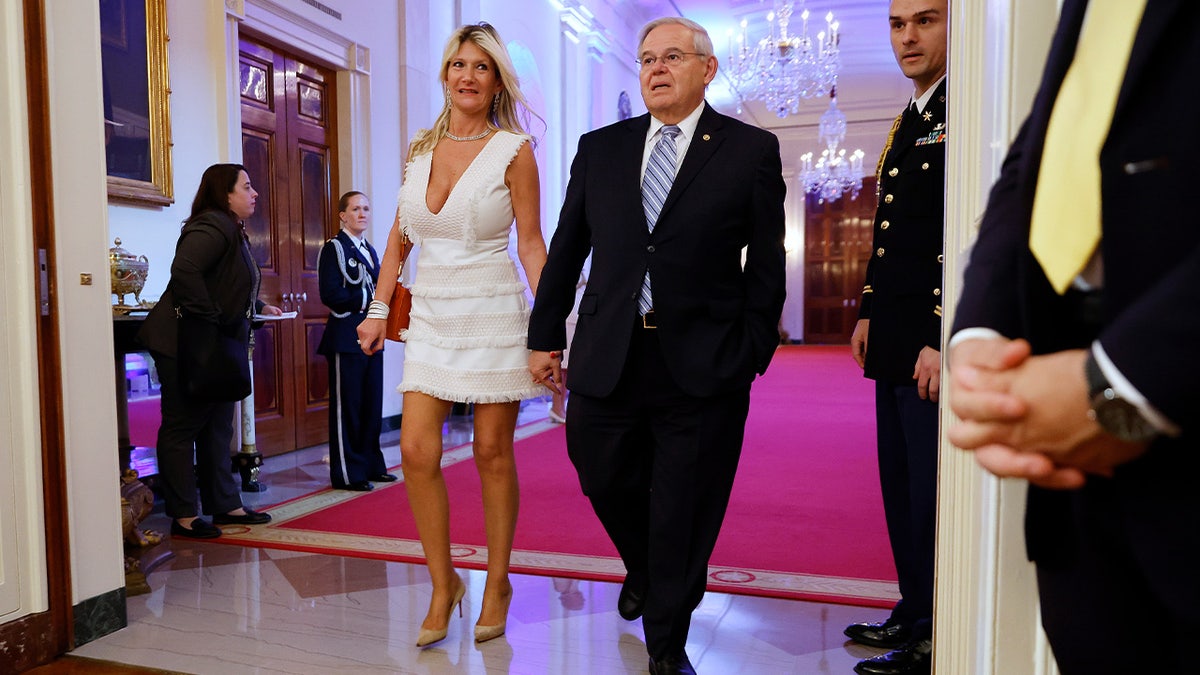 "For years, forces behind the scenes have repeatedly attempted to silence my voice and dig my political grave. Since this investigation was leaked nearly a year ago, there has been an active smear campaign of anonymous sources and innuendos to create an air of impropriety where none exists," Menendez said in a statement.
He continued: "The excesses of these prosecutors is apparent. They have misrepresented the normal work of a Congressional office. On top of that, not content with making false claims against me, they have attacked my wife for the longstanding friendships she had before she and I even met.
On Sunday, Rep. Alexandria Ocasio-Cortez, D-N.Y., called on Mendez to resign, saying the indictment against her fellow Democrat was "extremely serious."
DEMOCRATIC SEN. BOB MENENDEZ STEPS DOWN 'TEMPORARILY' AS CHAIRMAN OF SENATE FOREIGN RELATIONS COMMITTEE
She made the comments during CBS' "Face the Nation" with host Margaret Brennan.
"The situation is quite unfortunate, but I do believe that it is in the best interest for Sen. Menendez to resign in this moment. As you mentioned, consistency matters. It shouldn't matter whether it's a Republican or a Democrat," AOC said.
Sen. Mark Kelly, D-Ariz appeared on the same show and said the charges against Menendez were "serious and shocking," but he fell short of calling on his colleague's resignation.
"These are serious and shocking charges," Kelly said. "I've never seen anything like this. I think Sen. Menendez is gonna have to think long and hard about the cloud that's gonna hang over his service in the United States Senate."
Menendez stepped down "temporarily" from his position as head of the Senate Foreign Relations Committee last week.
Chris Pandolfo and Anders Hagstrom of Fox News Digital contributed to this report.