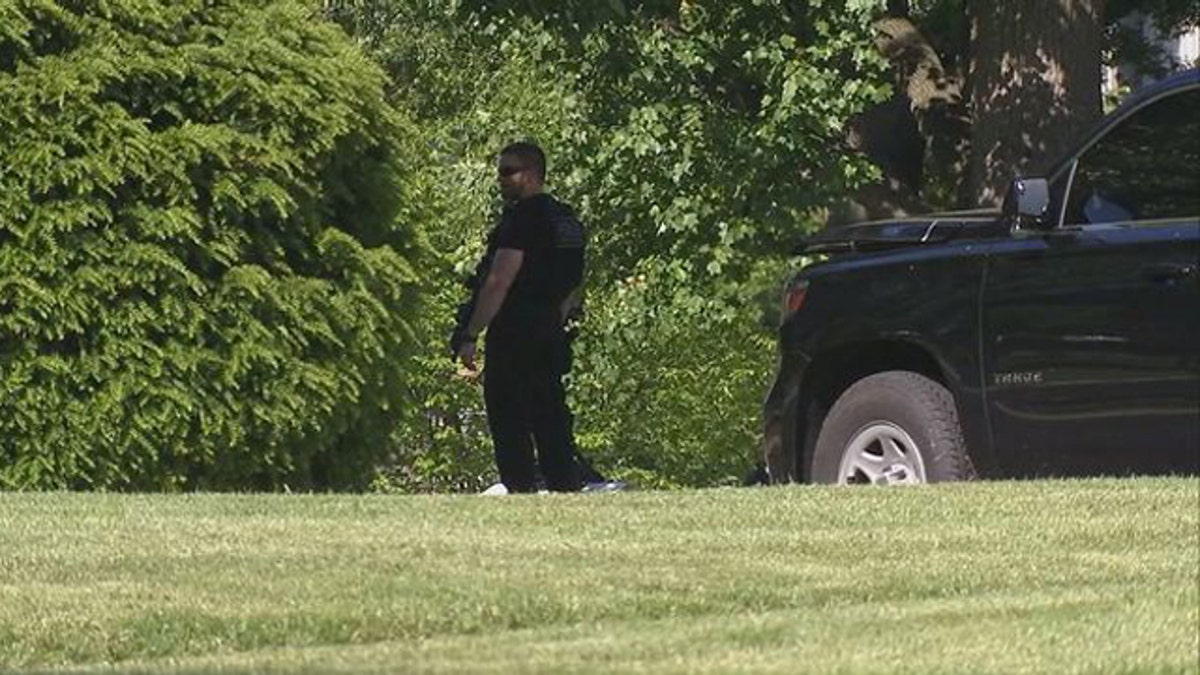 The Secret Service said a person who tried to jump a bike rack outside of the White House was taken into custody Tuesday.
The incident took place at the North Fence Line along Pennsylvania Avenue.
Details about the suspect's identity were not immediately available.
The Secret Service has dealt with a series of security lapses over the last several years, most notably a 2014 incident in which a man jumped the perimeter fence with a small pocket knife and got inside the White House front door before being apprehended.
In March, a man carrying a backpack jumped the fence on the complex's southeast side and spent 17 minutes on White House grounds while President Donald Trump was inside.
Less than a week later, a woman was arrested after she got her shoelaces tangled after trying to jump the White House fence.
Last month, the Secret Service announced that it was enlarging the perimeter along the south end of the White House after the March incidents.