Scott Brown Tries Balancing Act as Tea Party Favorite in a Blue State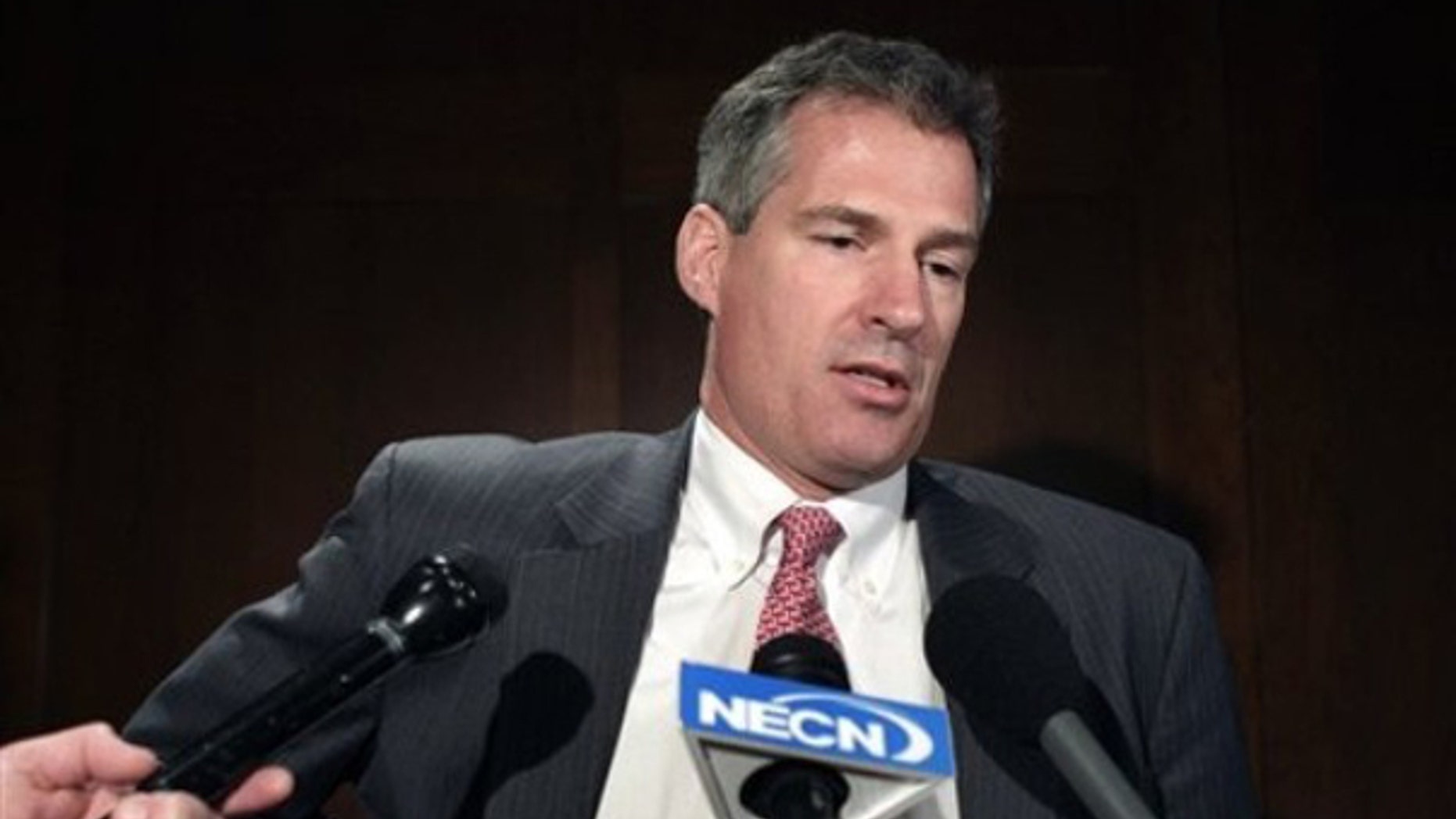 Massachusetts Sen. Scott Brown was hailed as a Tea Party hero -- and success story -- after he was elected against all odds to Ted Kennedy's former seat.
But despite the national support of the conservative grassroots movement, Brown is still a Republican in a deeply Democratic state. And with Congress returning from recess after the yearlong health care fight, the GOP golden boy seems to be staking a careful path in retaining his conservative credentials without losing touch with the kinds of voters who live in the Bay State.
It's a touchy exercise.
Brown drew cries of betrayal this week after it came out that he did not plan to attend the Tea Party rally being held Wednesday in Boston, a day before Tax Day. The complaints seemed to come more from local talk radio than they did from Tea Party organizers -- who generally still hold Brown in high regard.
Local radio host and columnist Michael Graham tore into Brown for the decision on air, online and on Twitter after learning the state's newest senator was declining to show some Tea Party love.
"Gee thanks, Scott. Sen. Brown caves to political pressure," Graham tweeted early Monday morning. On his Web site, Graham suggested Brown was trying to avoid being seen with any unsavory elements in the crowd.
"I'd love to see Scott use this megaphone to announce our shared positive values, and maybe even call out a kook or two in the crowd," Graham wrote. "The voters of Massachusetts didn't know a lot about Scott Brown when they voted for him in January, but they took a chance on him. He needs to show a little faith in them, too."
Though Brown's office reportedly said the senator couldn't make the rally because the Senate was in session, Larry Sabato, director of the University of Virginia Center for Politics, said the senator is likely trying to avoid being lumped in with the Tea Party crowd.
"My guess is that he is looking to his reelection in 2012," he said.
If so, the Tea Party crowd isn't showing hard feelings.
Christen Varley, president of the Greater Boston Tea Party, said talk radio has been "skewering" the senator -- but that the controversy's been overblown.
"As a constituent who killed myself in the snow and the rain to get this guy elected, I'd much rather have him in Washington than standing around at a rally," she said. "I understand that some people are disappointed. He's a real rallying point. But we also hired him to do a job."
Whether Brown has an excuse to miss the rally or is making one, the Massachusetts senator has already tacked toward the center on issues like the economy since arriving in Washington.
Brown has voted with Democrats on several jobs bills. He broke with his party Monday to kill a Republican filibuster on a measure to extend jobless benefits through May 5. Brown was one of just four Republicans voting to advance the bill.
But the truck-driving lawmaker from Wrentham has, at the same time, been trumpeting the uncertain campaign to repeal the recently passed health care law and is pledging to put up a fight on other Democratic issues.
"I'm the 41st vote on a host of other things: illegal immigration, climate change," he told Fox News last month, referring to his ability to join Republicans as the 41st vote in sustaining a filibuster.
Sabato said sensible Republicans and Tea Party supporters will give Brown a pass whenever he heads toward the center in the months ahead, because they recognize he needs to broaden his appeal to stay in power.
"He wants to appear acceptable to the larger electorate that will show up in an election year," Sabato said. "They'd much rather have Scott Brown voting with them 75 percent of the time than have a Democratic senator from Massachusetts voting with them zero percent of the time."