Schwarzenegger Calls for Deep Spending Cuts, No New Taxes in Budget Plan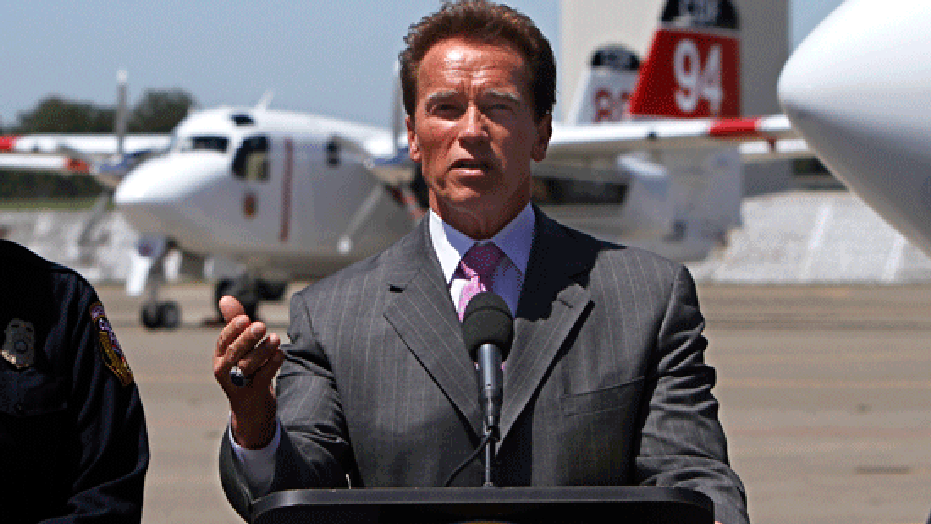 Gov. Arnold Schwarzenegger on Friday called for eliminating California's welfare-to-work program, one of the deep cuts he proposed to close a $19 billion budget deficit in the coming fiscal year.
Slashing the welfare program would affect 1.4 million people, two-thirds of them children.
In releasing his revised budget plan, the Republican governor laid out the most severe cuts to health and welfare programs since the state tumbled into recession nearly three years ago. He said cuts to government services over the past few years have done away with the "low-hanging fruit."
"We now have to use the ax to eliminate some of those programs," he said.
The Republican governor announced his revised budget plan for the fiscal year that begins in July, as the state's 12.6 percent unemployment rate ranks among the highest in the nation and tax revenue remains low. In April, personal income tax was $3 billion less than projected.
The state's general fund spending will be $83.4 billion for the new fiscal year, the lowest level in six years. The deficit accounts for more than 20 percent of all projected spending.
Among the options Schwarzenegger presented is eliminating CalWORKS, the state's welfare-to-work program. In part, the program helps single mothers find child care while they go to school to learn new skills.
The governor and Republican lawmakers have vowed not to raise taxes, as the Legislature did last year, ensuring that spending cuts will be the main solution. That could leave single mothers, foster youth, children from low-income families, the disabled and seniors who rely on state services feeling most of the pain from the recession's continued effects on California government.
"We are left with nothing but tough choices, as you can see," said Schwarzenegger, who appeared somber and at times frustrated in presenting his updated budget plan.