San Diego City Council to sue Filner over costs from sexual harassment lawsuit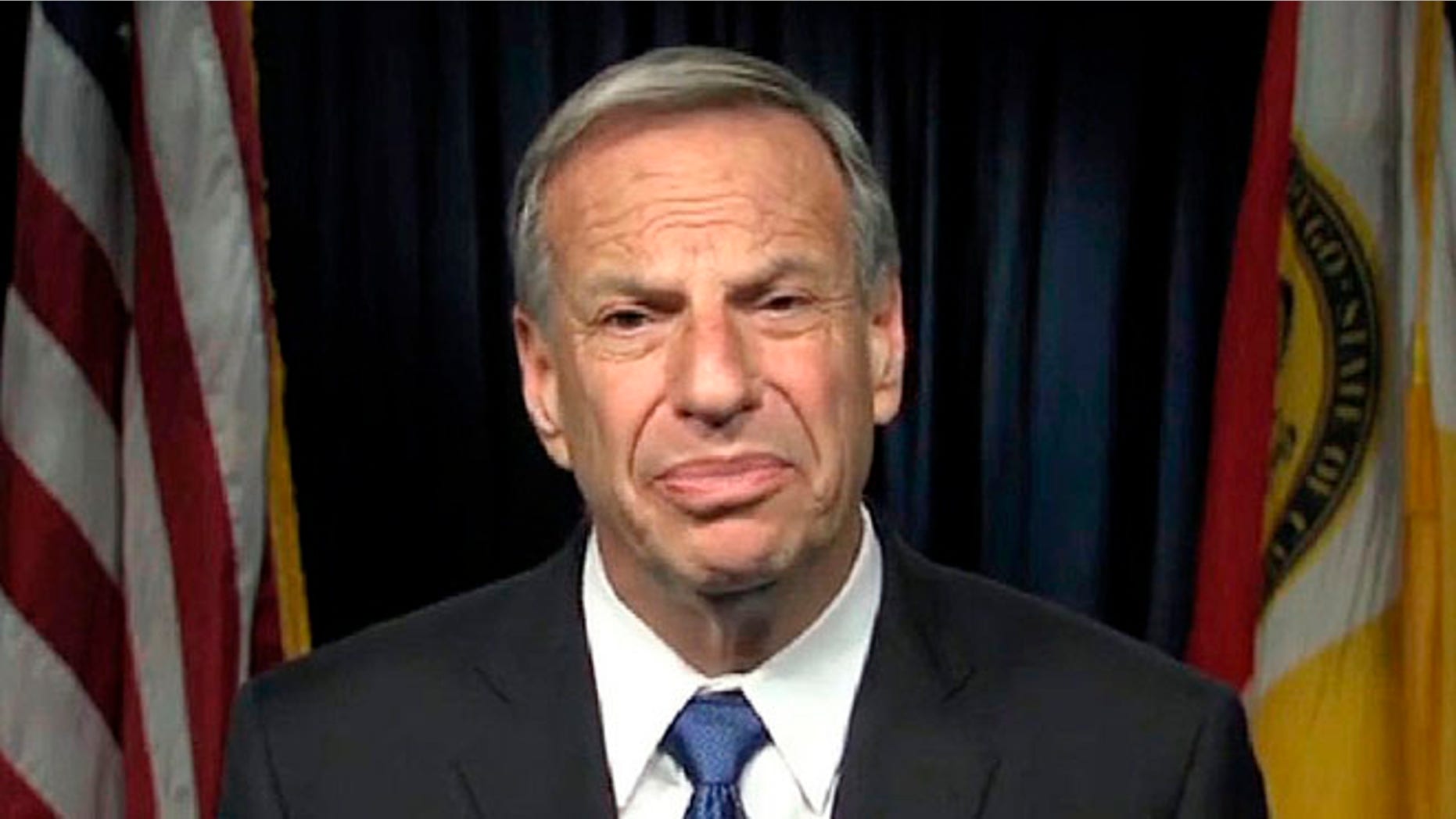 The San Diego City Council unanimously agreed Tuesday to sue embattled Mayor Bob Filner to recover any costs from a sexual harassment lawsuit filed against the city and Filner by his former communications director.
The city attorney's office said the council will ask a court to require Filner to pay all damages and attorney fees if he and the city are found liable in the lawsuit filed by his former communications director Irene McCormack Jackson.
The council voted 9-0 on Tuesday night to deny the funds to Filner for a lawsuit filed by McCormack Jackson, one of eight women who have come forward recently with allegations of unwanted sexual advances from Filner.
Earlier in the day, the council made a similar move, voting 9-0 in a closed session to require that Filner pay any costs incurred by the sexual harassment suit.
Seven of nine City Council members have urged Filner to resign, ensuring stiff opposition to paying his legal expenses.
Ann Ravel, chairwoman of the California Fair Political Practices Commission, said an official cannot accept more than $440 a year in donated services. Campaign money can be used only to defend against alleged violations of the state's campaign finance law.
An official can, however, create a legal defense fund under state law, Ravel said, leaving a possible avenue if the City Council rebuffs Filner.
Seven women have offered detailed accounts of Filner's unwanted advances, including touching and slobbering kisses.
Filner, who is 70 and divorced, said Friday he would enter two weeks of "intensive" therapy Aug. 5, defying calls from his own party leaders to resign. The former 10-term congressman is less than eight months into a four-year term as mayor.
Land-use surveyor Michael Pallamary published a newspaper notice Sunday to begin a recall bid, two days after gay rights activist and newspaper publisher Stampp Corbin did so. Pallamary accused Corbin of being a stealth supporter of the mayor and threatened to file a complaint with the San Diego County district attorney's office alleging election law violations.
Pallamary said Corbin would make little effort to collect the more than 100,000 signatures needed to get a recall measure on the ballot, setting it up to fail and preventing another recall drive for six months.
Corbin denied the accusation Tuesday, saying Pallamary or anyone else was welcome to join the recall drive. He said he wouldn't pay anyone to collect signatures -- a common practice in California -- but that anyone could visit his office to sign the petition or pick up blank forms to circulate.
Corbin, who was appointed chairman of a city commission under Filner, declined to say if he voted for Filner or how he would cast his ballot in a recall. He said his motive was to bring swift resolution to the controversy.
The Associated Press contributed to this report