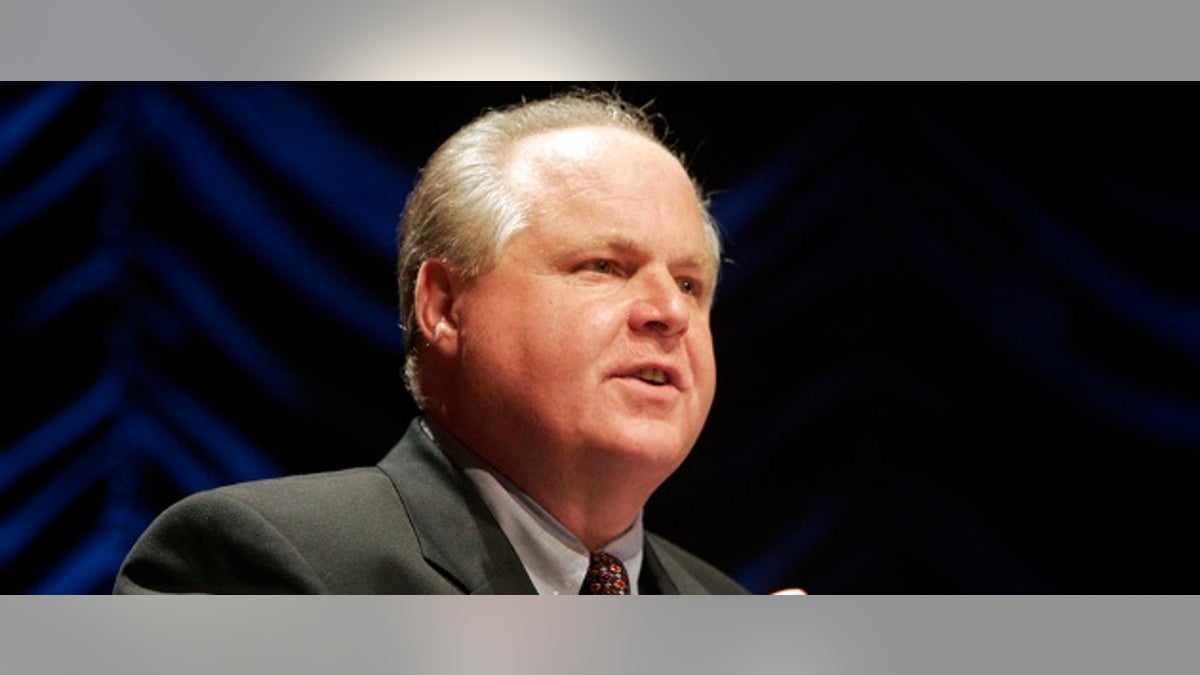 Radio host Rush Limbaugh has threatened to sue the Democratic Congressional Campaign Committee (DCCC) for defamation, The Daily Caller has learned.
Limbaugh retained the services of lawyer Patty Glaser and demanded that the DCCC "preserve all records in anticipation of a lawsuit for defamation and interference" after the Democratic Party group led a campaign against Limbaugh based on out-of-context statements the host made about sexual assault. Limbaugh's legal team delivered a letter to DCCC representatives Monday informing them of the legal threat. Limbaugh has also demanded a public apology.
The Limbaugh team is currently proceeding from the standpoint of litigating and has not yet made a decision as to whether the DCCC could make any concessions at this point to prevent the lawsuit.
The DCCC "has intentionally disseminated demonstrably false statements concerning Rush Limbaugh in a concerted effort to harm Mr. Limbaugh, and with reckless disregard for the resulting impact to small businesses across America that choose to advertise on his radio program" according to the GlaserWeil law firm's letter to the DCCC, which was obtained by TheDC. "Mr. Limbaugh clearly, unambiguously, and emphatically condemned the notion that 'no' means 'yes.'"
"Let's be clear: Rush Limbaugh is advocating for the tolerance of rape" the DCCC stated in a September fundraising email after Limbaugh mocked Ohio State's new mandatory sexual consent guidelines. (RELATED: Democrats Attack Rush Limbaugh On Way To November Loss).
Limbaugh's team said that the DCCC's campaign against Limbaugh provides grounds for a defamation case, based on legal precedent.
"The DCCC may believe it to be immune from liability by quoting words, taken out of context. This is untrue," Glaser said. "There is significant on point precedent in the 9th Circuit for holding an organization responsible for falsifying meaning through selective quoting. In Price v. Stossel, the court held that, if a party accurately quotes 'a statement actually made by a public figure, but presents the statement in a misleading context, thereby changing the viewer's understanding of the speaker's words,' that constitutes defamation."