Romney 'glitter bomber' reportedly tied to Dems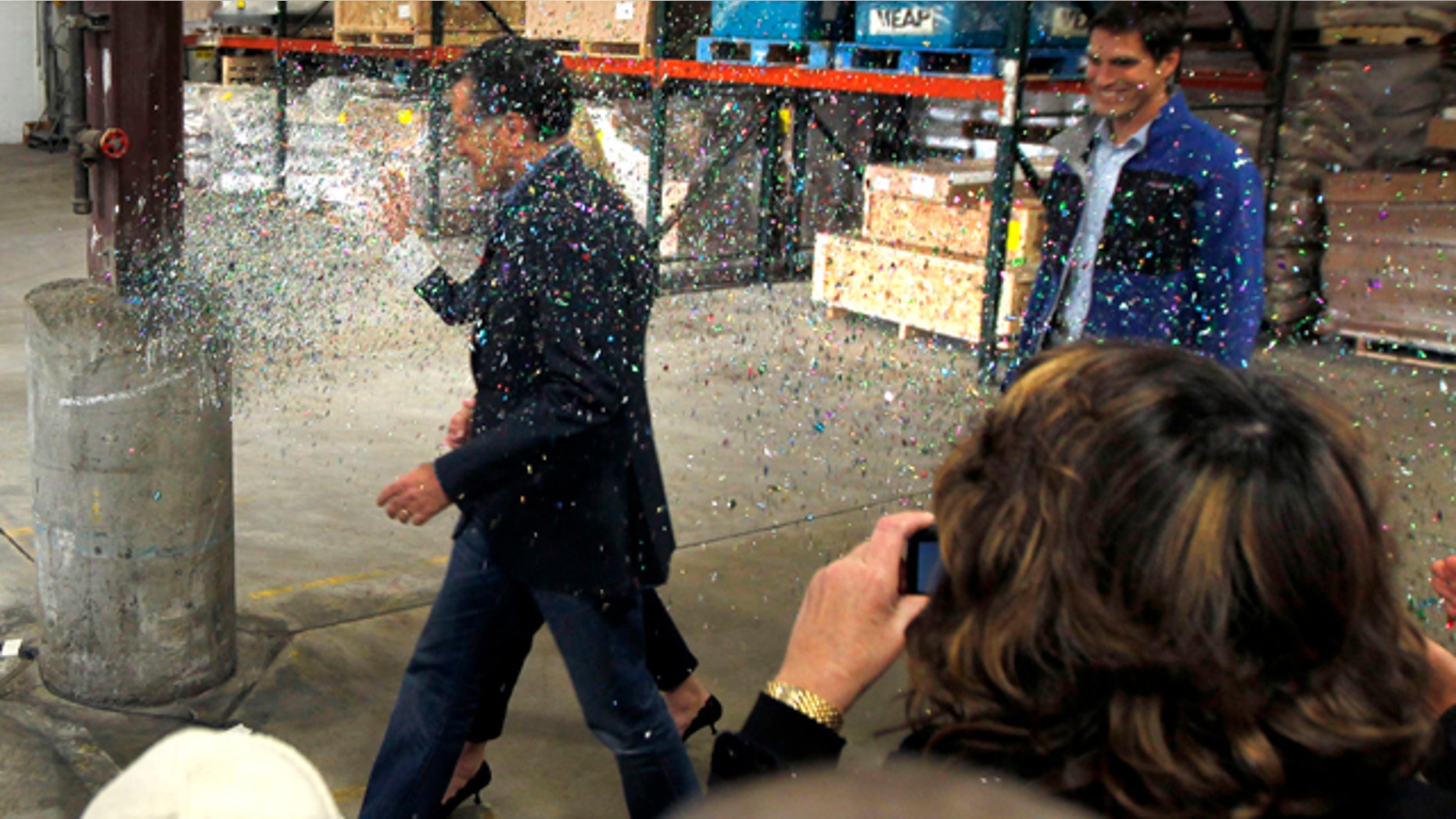 A man arrested at a recent Mitt Romney event in Colorado reportedly left a trail of glitter all the way back to the state Democratic party.
"Glitter bombs" have become a frequent nuisance for Republican presidential candidates on the campaign trail this year, as gay rights activists draw attention to their cause by ambushing the candidates with the shimmery confetti.
The latest would-be attacker, Peter Smith, was arrested after allegedly trying to hit Romney with the stuff, and Colorado Peak Politics reports that Smith, a local college student, had been working for the state Senate Democrats.
He was fired after the incident, the website reports, citing unnamed sources.
Smith was arrested by Secret Service agents assigned to Romney and faces misdemeanor charges of creating a disturbance and "throwing a missile," the New York Daily News reports -- in this case, the glitter presumably being the "missile."