Rogers: Putin unpredictable, but US should help his neighbors 'protect and defend' themselves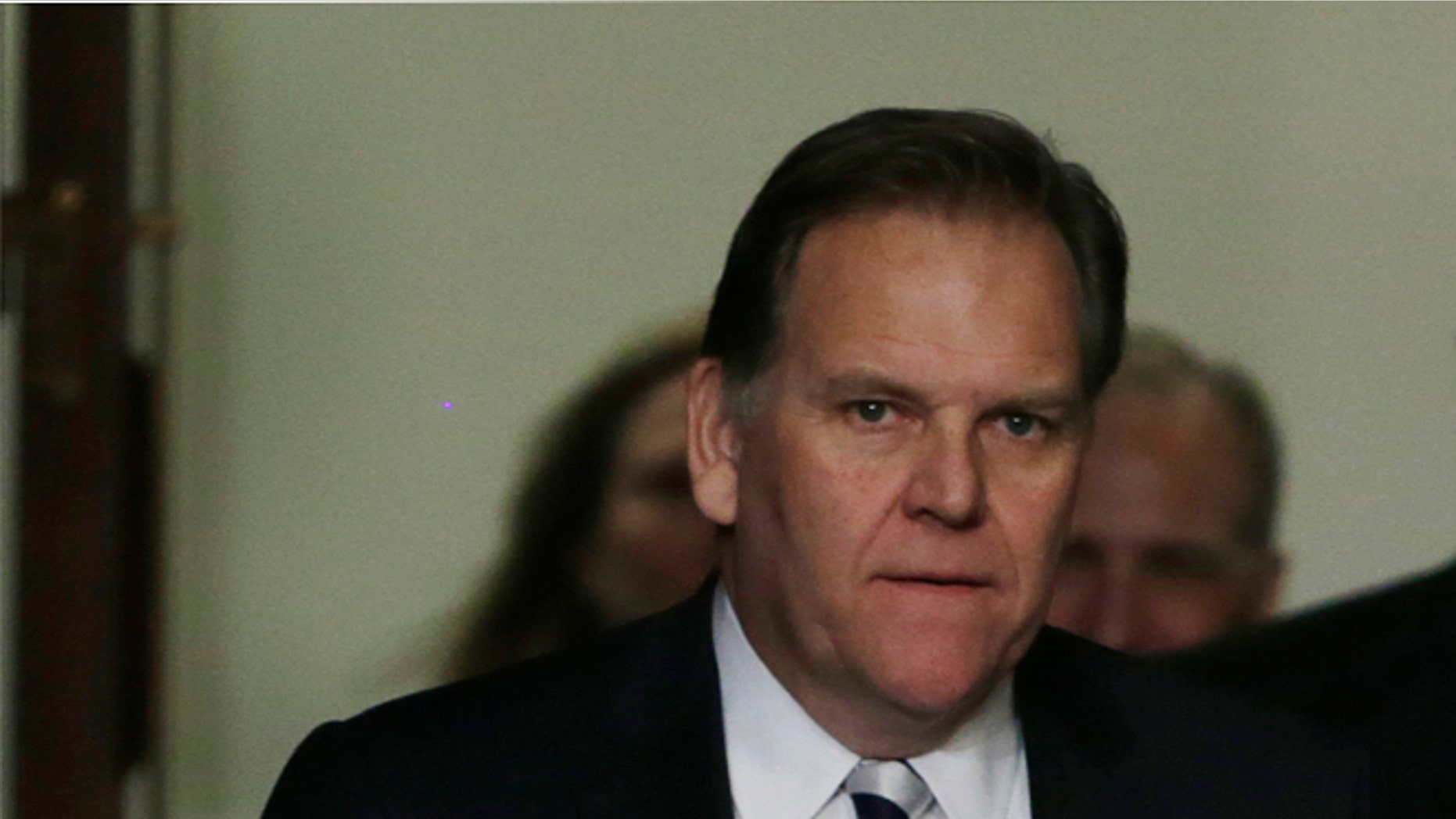 House Intelligence Committee Chairman Rep. Mike Rogers said Sunday that U.S. officials cannot predict what Russian President Vladimir Putin will do next, but Ukrainians "passionately think he'll be on the move again."
"He goes to bed at night thinking of Peter the Great and he wakes up thinking of Stalin," the Michigan Republican said about Putin on NBC's "Meet the Press."
Rogers' comments came two days after Russia officially annexed the Crimea region of Ukraine, which ousted its pro-Moscow president last month during a political upheaval.
Rogers also talked about a Ukraine resident being tortured, including nails driven through the palms of his hands, to learn whether the United States was behind the political upheaval.
"This is what we're dealing with," Rogers said.
He also suggested Putin will seize more territory if the United States isn't "a little bit tougher" on him and that the Russian president going into neighboring Balkan States would be "more than troubling."
He suggested that the United States, in addition to the new sanctions on Russia, send small arms, medical supplies and communications equipment to other countries that are potential Putin targets so they could "protect and defend themselves."
"Now you've got something that says, 'Mr. Putin, we're done with you expanding into other countries,' " Rogers said.