Rick Santorum's Season of Patience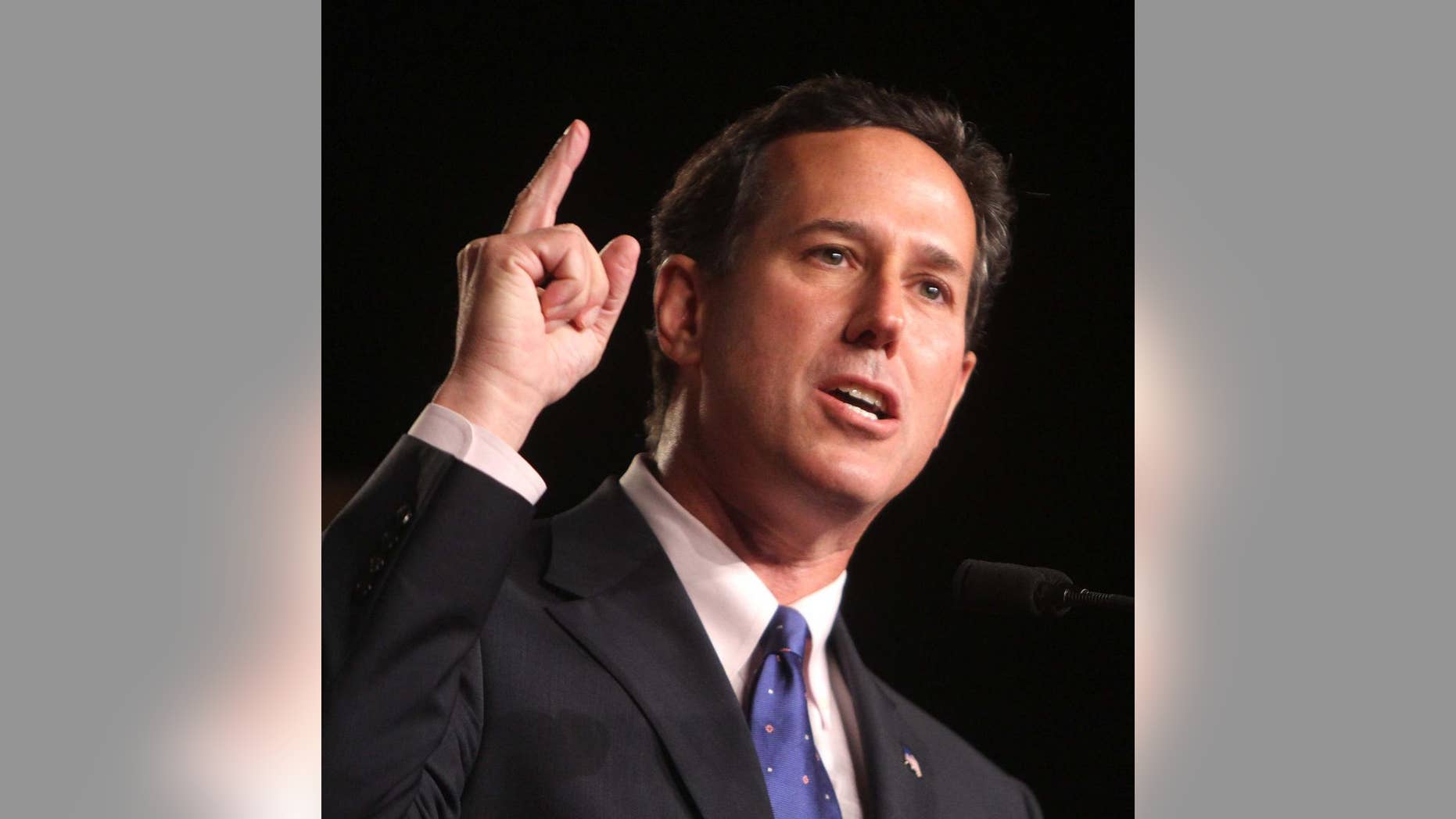 It's just Rick Santorum and his state director Cody Brown behind the wheel as the two of them make their way from town to town in Iowa, the dust kicking out from behind their four-door vehicle.
Monday was a typical campaign day for the long-shot GOP hopeful, packed with four campaign stops and a television interview, spanning the course of approximately 280 driving miles from start to finish. Total number of people Santorum met during his public events that day? Less than a hundred -- an illustration of the slow, incremental process of courting Iowa's small population of Republican caucus voters.
"This is not a natural trait of mine -- I've had to be patient and take it as it comes. And you just never know when it comes -- it may never," the former Pennsylvania Senator said in a moment of candor with folks in Benton County at the end of a long day. "But right now we've gotten some lift, some traction, and we're slowly but surely beginning to ramp up the campaign leading up to Iowa."
Despite strong showings in national debates, the former Pennsylvania senator can't seem to translate it into a significant bump in the polls. Away from the combative arena of the stage, he continues not to mince his words in criticizing rivals, a way to draw contrast and attention to policy experience he honed during his 12 years in office on Capitol Hill.
On Herman Cain's 9-9-9 Plan, Santorum warned a small audience in Grundy Center Monday that, over the long run, no Democratic president and Congress would keep the income tax at nine percent.
"I want to remind everybody that the income tax was passed -- the constitutional amendment to pass the income tax -- was passed because we were just going to tax billionaires, we were going to tax really rich people. And of course that's always how it's sold...it never stays that way," Santorum said, adding that Cain's proposal of "giving the federal government more ability to take more of your money is not a conservative idea."
A 35-mile drive later to the Big T Maid-Rite in Toledo, Santorum rekindled his assault on Texas Governor Rick Perry's stance on illegal immigration, "We're talking about people who came here illegally or overstayed their visa and are now here illegally. That somehow we now owe them rich benefits - I find Rick Perry's description that if you don't believe that you're heartless, I find that stunning in its detachment from reality."
And in Vinton, Santorum rapped his Massachusetts rival regarding a proposal to get rid of Obama's health care law, "Governor Romney has said 'Oh, I'll create a 50-state waiver.' Well, that's great. Do you think California's going to accept the waiver? No. Think New York will? No. Why? Because they want the money... You'll have some states that have it, some that don't. It will be a mess. And it'll be a complicated mess for businesses who are working in different states."
It's been over two months since Rick Santorum packed up his bags and brought his wife Karen and seven children from Pennsylvania to Iowa in July. Billed as the "Courage to Fight for American Values Tour," his decision to move across country was considered by political analysts as a "fight to stay alive." And on this October day, while the weather remained a summery 80 degrees, the trees were already turning a burnt orange and the cornfields, rows of brittle stalks: reality that time is ticking away for Santorum to get the momentum he needs to get past the end of January.
"If everybody in this room can get us 25 people for the caucuses, we're going to start shaking things up, " Santorum told his largest gathering of the day, an audience of about fifty people at the Vinton public library. "And we're doing that. Every county we're signing up county captains, caucus captains, who are helping us on the grassroots level,"
"We've got three months - used to be four - now three," Santorum said in light of the Florida GOP's decision to move up the state primary. "And we're going to do our part in debates, I don't think there's been one report written in any of the six debates where it said I did a poor job. No, why? Because I know what I believe, I know why I believe it, and I can articulate what the belief is. Isn't that what we want in a presidential candidate?"
After he spoke, two local legislators who had been on the fence for a long time -- Iowa State Senator Tim Kapucian and State Representative Dawn Pettengill -- gave Santorum their endorsement.