Richardson: Canceled Border Conference Shows Arizona Law Hurting Foreign Policy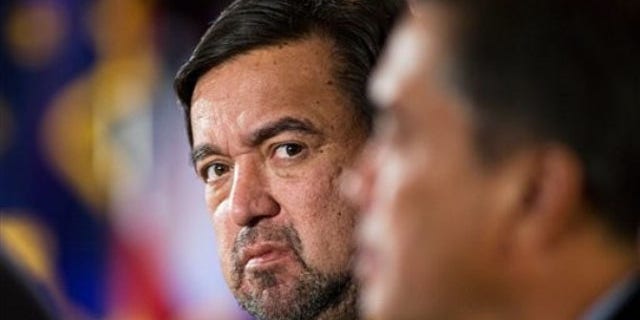 New Mexico Gov. Bill Richardson on Sunday said that a border-state governors conference canceled following objections from Mexican officials is the latest sign that Arizona's immigration law is hurting U.S. foreign policy.
Arizona Gov. Jan Brewer canceled the conference, set for September in Phoenix, last month after all six Mexican border governors threatened to boycott over the state's immigration law. Richardson is still trying to salvage the conference, but he said Sunday that the standoff demonstrates the harmful side effects of the law -- which the federal government challenged in a lawsuit filed Tuesday.
"Right now, we have six Mexican border governors refusing to attend a yearly border conference with American border governors because of this incident, because of this issue in Arizona. So it is harming our foreign policy," Richardson said on CNN's "State of the Union."
The Justice Department claimed the Arizona law wrongly infringed on federal responsibilities over immigration enforcement. As part of its argument, the Obama administration said the law could hurt diplomatic relations with Mexico and other countries.
However, supporters of the law say Arizona is well within its rights to enforce federal immigration law and that the state should not have to factor in foreign policy.
Rep. Trent Franks, R-Ariz., speaking alongside Richardson on Sunday, said Brewer cannot be held responsible for Mexican officials pulling out of the border conference.
"I'm a little tired of her being kicked around and treated like that somehow she is at fault for canceling or for being the one to have to postpone this governors conference, when it was the governors from the Mexican states ... that were the ones that said that they wouldn't come," Franks said.