Retired Gen. Kellogg takes over as acting national security adviser after Flynn resigns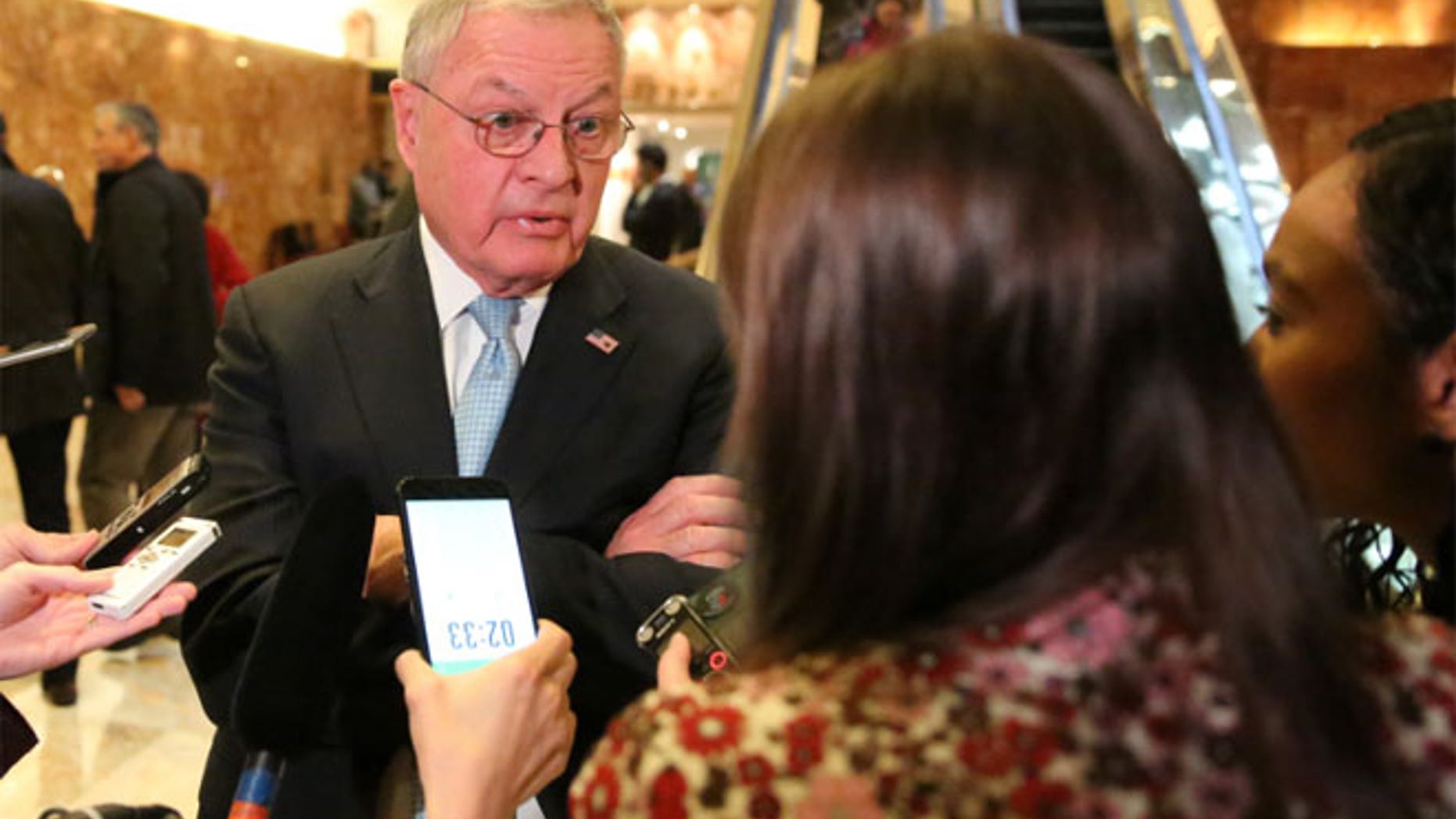 Lt. General Joseph Keith Kellogg, Jr., was named President Trump's acting national security advisor after the administration's former advisor was forced to resign amid reports about a phone call with a Russian ambassador.
Kellogg, 72, is a decorated Army veteran who served two tours in Vietnam War, where he earned a number of medals, including the Silver Star. He served as the commander of the famous 82nd Airborne Division from 1997 to 1998.
Kellogg, who has been seen a number of times in Trump Tower, is considered to be one of the president's closest advisers. He was directly under Flynn until the resignation.
The Nation reported that Kellogg has taken a deep interest in "computer-driven" warfare since retiring from the military. He reportedly worked as a vice president at Cubic Corp., which provides ground combat training and technical support for the Pentagon.
President Trump's embattled national security adviser Michael Flynn resigned Monday night.
Flynn, in his resignation letter, wrote that he "inadvertently" briefed  top officials with incomplete information regarding his call with the Russian ambassador.
"I have sincerely apologized to the president and the vice president, and they have accepted my apology," the letter read.
The White House earlier said Trump was "evaluating the situation" regarding Flynn's conversations with Russia's ambassador to the U.S., deepening the uncertainty surrounding Flynn's future in the new administration.
When Kellogg was honored when he took command of the 82nd Airborne Division in the late 1990s, there was a ceremony in Fort Bragg, North Carolina. The sky was blue and it was a little chilly. About 500 paratroopers marched over the hill as a band played.
"I think today just proves with this great day that God must be a Tar Heel and a paratrooper," Kellogg said.