Republicans chide Argentina president for barring official from testifying on Iran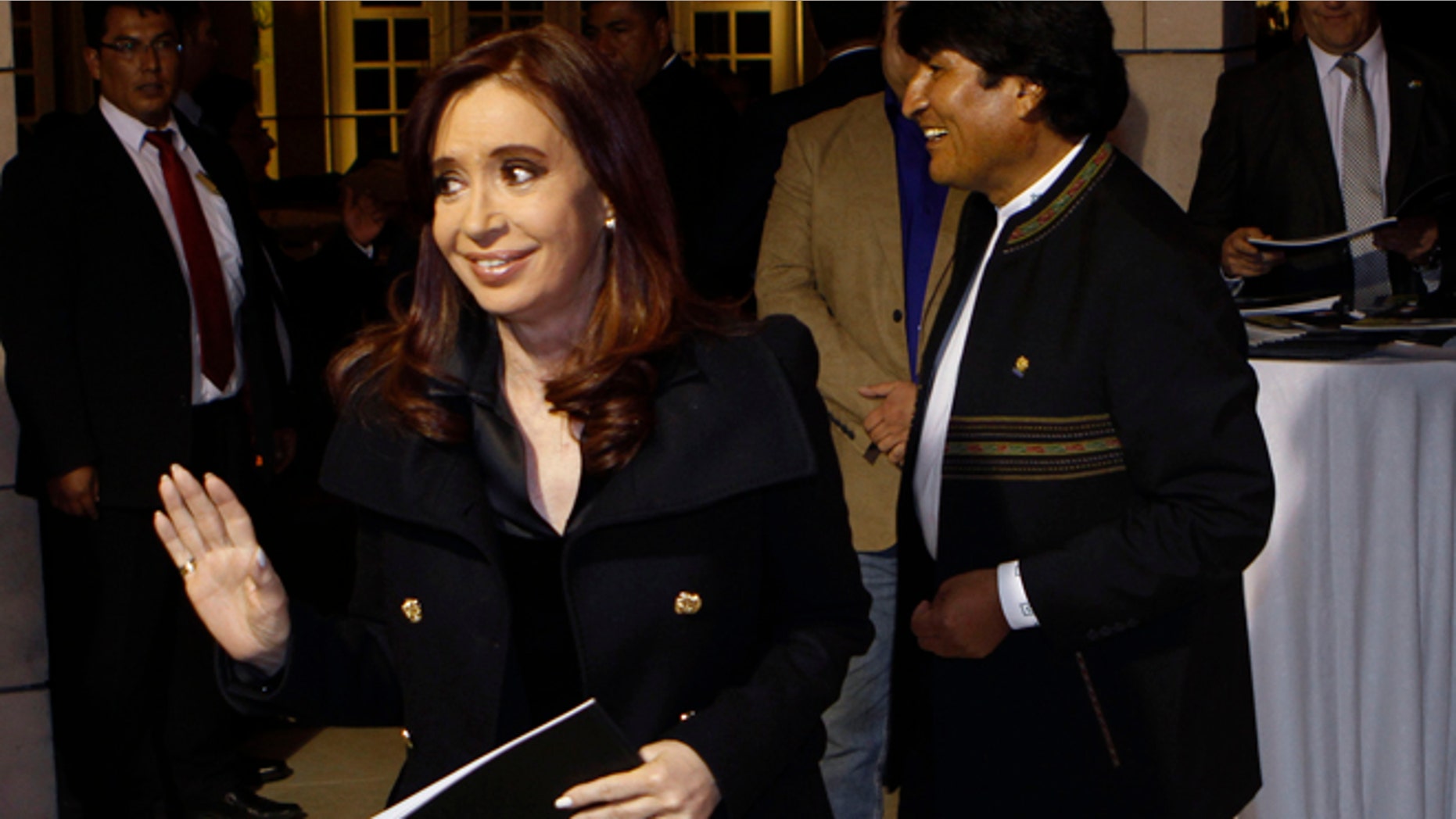 House lawmakers are challenging the president of Argentina over a decision to prohibit a top prosecutor from testifying on Iran's role in a deadly 1994 Buenos Aires bombing.
The government prosecutor, Alberto Nisman, had been invited to testify before the House Homeland Security Committee on Tuesday about Iran's influence in the Western Hemisphere. Nisman has unique insight on the subject, after having helped lead the investigation into the bombing of a Jewish community center nearly two decades ago -- prosecutors determined Iran's government was behind the attack which killed 85 people and injured many more.
But Nisman informed committee Chairman Michael McCaul, R-Texas, on July 1 that he had been "denied the authorization to testify."
McCaul, along with oversight subcommittee Chairman Jeff Duncan, R-S.C., fired off a letter last week to Argentina President Cristina Fernández de Kirchner voicing "sincere disappointment" and urging her to reconsider.
"The Government of Argentina has indicated its desire to pursue justice and truth on Iranian involvement in the AMIA bombing," they wrote. "However, the decision to deny authorization for Mr. Nisman to testify before the U.S. Congress does call into question the authenticity of your intentions, and we are deeply disturbed."
The 1994 "AMIA" bombing in Buenos Aires was one of the deadliest in South America's history. In inviting Nisman to testify, House lawmakers cited the shared challenges faced by both Argentina and the U.S. McCaul noted evidence that Iran was also behind an attempted attack on JFK airport in New York City in 2007.
"Considering both our countries have suffered terrorist attacks from agents affiliated with the government of Iran, we have a unique motivation for being vigilant," McCaul and Duncan wrote.
For his part, Nisman voiced interest in sharing his findings with Congress. In his letter, while noting his denial to testify was "legally binding," he expressed "profound gratitude" for the invitation. He reiterated that he had assigned responsibility for the Hezbollah-led 1994 attack to the "highest authorities" of the Iranian government.
Amid concerns about Iran's continuing influence in Latin America, the U.S. government has recently hit another rough patch with South American countries. A number of governments, including Argentina's, were outraged after a plane carrying Bolivian President Evo Morales was forced to land in Europe upon returning from a visit to Russia.
Bolivia claimed it was stopped because of suspicions that NSA leaker Edward Snowden was on board. He apparently was not.
That incident, though, happened after Nisman was denied permission to testify on the Hill.