Republicans blast Obama's attempt to take credit for Keystone pipeline progress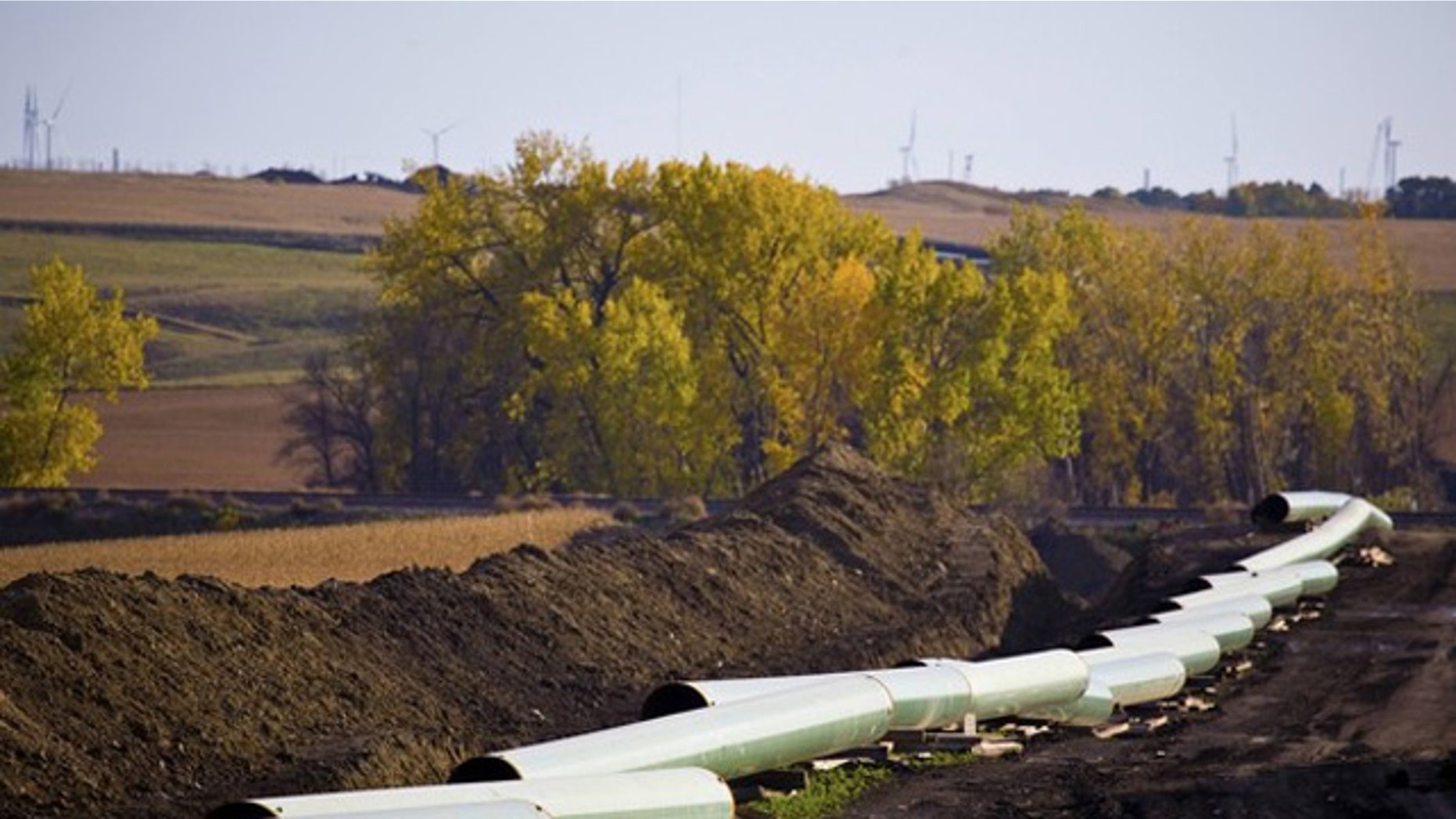 Republican lawmakers criticized President Obama on Wednesday for planning to take credit for expediting the construction of a portion of the controversial Keystone XL oil pipeline.
The administration, after blocking progress on the broader project early this year, is expected to announce Thursday that the White House will fast-track permits for the southern section.
"President Obama claiming credit for speeding up the Keystone pipeline is like Al Gore saying he invented the Internet," said Rep. John Sullivan, a Republican from Oklahoma, the start of the pipeline's southern section that will stretch to the Gulf of Mexico. "It is claiming credit where credit isn't due."
The president reportedly will make the announcement in Cushing, Okla. on Thursday, the second day of his energy-policy trip this week.
Sullivan called the trip an attempt by Obama to deflect attention from his failing energy policies and the average price of gas approaching $4 a gallon.
He claims the so-called Cushing pipeline doesn't cross international lines so it doesn't need presidential approval, and he points out the president just last week personally lobbied Congress to vote against it.
Sullivan said the permits must instead come from state authorities, the Army Corps of Engineers and U.S. Fish and Wildlife Services, "not the president."
The roughly 1,700-mile pipeline is being built by TransCanada Corp. and would run from the Canadian border to the Gulf.
The State Department earlier this year blocked permits largely over environmental concerns, while Republicans and others say building the pipeline will help with U.S. energy policy and creates thousands of construction jobs.
The president recently has given his support to the construction of the southern section because a glut of oil in Cushing needs to get to refineries in Texas.
White House spokesman Jay Carney on Wednesday acknowledged the news reports about the president's proposed announcement but decline to comment further.
He also told reporters that he was not sure about the administration's authority over the southern section and referred them to the Federal Energy Regulatory Commission.
"I just don't have those details handy for you," Carney said from Nevada, the first stop on the trip.
On Tuesday, a spokesman for GOP House Speaker John Boehner said the president issuing such permits is "like a governor personally issuing a fishing license."
"This portion of the pipeline is being built in spite of the president, not because of him," said spokesman Brendan Buck.