Republicans Aim to Block FCC's New Internet Rules Before They Go Into Effect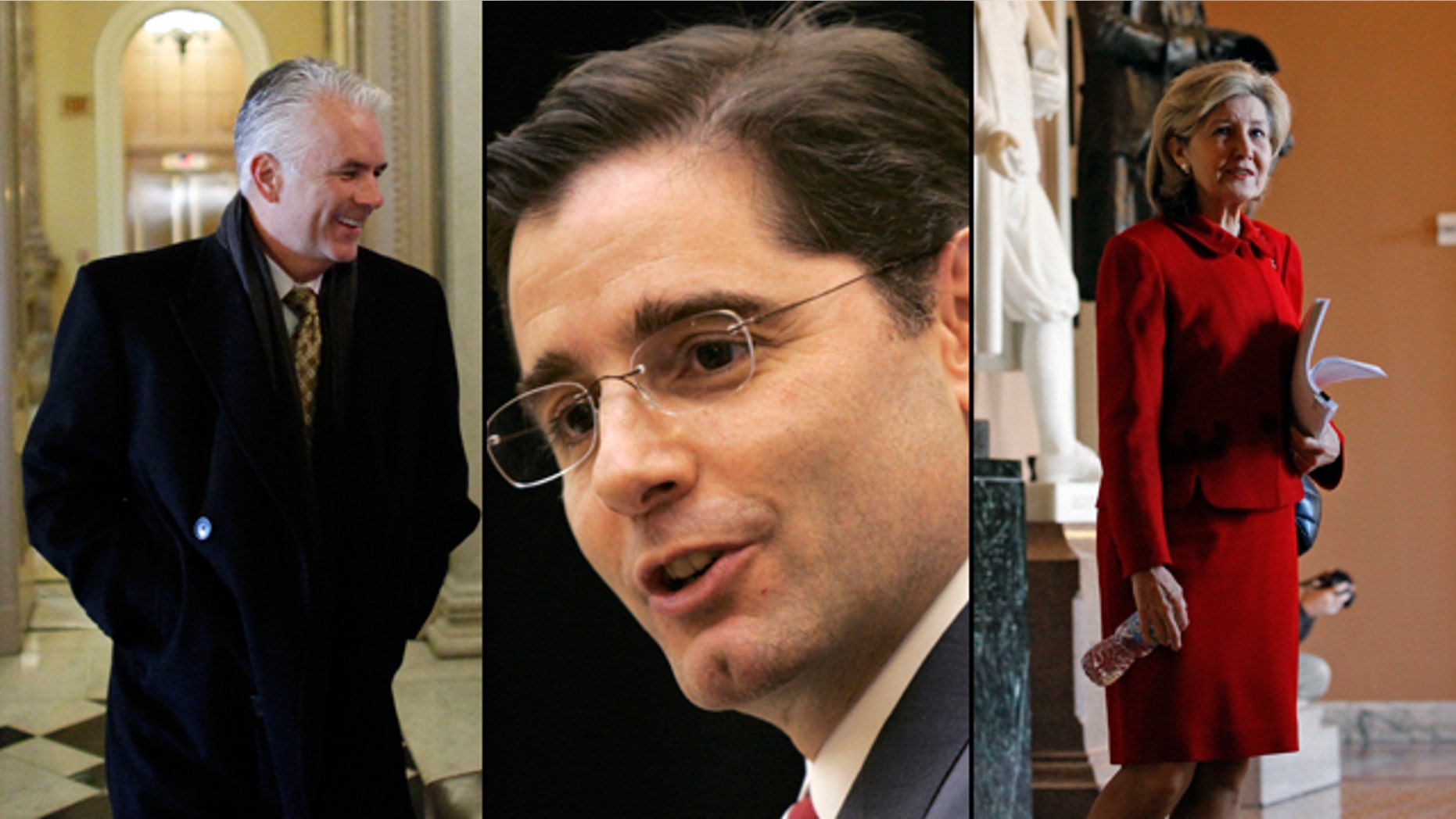 The Federal Communications Commission this week adopted a plan to police the web, but it will take at least a couple of months to implement the new rules – a procedural delay that could benefit Republican critics in Congress who are determined to erect a blockade.
The Internet regulations -- which aim to prevent service providers from discriminating against websites and companies using their networks -- cannot go into effect until 60 days have passed after they have been posted in the Federal Register. But the rules won't be released until the dissent by commissioners who voted against them are addressed.
A source with knowledge of the FCC's workings told FoxNews.com that the rules are likely to be made public in January, putting them on track to be enacted sometime in March.
But it might be too late by then.
Republicans, who will control the House and an additional five seats in the Senate in the next Congress, are planning to take advantage of the procedural delay.
"It gives us time to put a coalition together to push back," a Republican Senate aide told FoxNews.com.
Under the Congressional Review Act, Congress can strike down a regulation by passing a joint resolution. If President Obama vetoes the resolution, Congress could overturn it by a two-thirds majority.
While blocking the FCC's Internet rules appear to be a longshot, Republicans aren't backing down.
Sens. John Ensign and Kay Bailey Hutchison plan to introduce a resolution of disapproval to stop the ruling from going into effect.
"This vote is an unprecedented power-grab by the unelected members of the Federal Communications Commission, spearheaded by Chairman Genachowski," Hutchison said in a statement, referring to FCC Chairman Julius Genachowksi. "The FCC is attempting to push excessive government regulation of the Internet through without congressional authority and these actions threaten the very future of the technology."
"Individuals and businesses alike are rightfully concerned about government attempts to seize control of the Internet, and I will introduce a resolution of disapproval in an effort to overturn this troubling regulatory overreach by the FCC," she added.
Rep. Fred Upton, who will oversee the powerful House Energy and Commerce in the next Congress, has pledged to summon all members of the FCC to Capitol Hill to explain their move while working to block the plan "by any legislative means necessary."
But some analysts give Republicans little chance of success -- even with the procedural delay.
"I don't think that any delay in publishing the final rules by the FCC will affect how Congress will act," Paul Gallant, a research analyst at MFGlobal, told FoxNews.com. "The Republican position seems pretty clear. They're opposed."
Gallant issued a report in which he said a legislative reversal of the FCC rules is "unlikely" because a divided Congress would almost certainly not be able to overcome a presidential veto.
But Gallant said a legal challenge posed a more serious risk, citing concerns from commissioners in both political parties.
"So there is clearly some risk that yesterday's ruling will ultimately be overturned in court, although the final outcome may not be known for several years," he wrote.
Gallant told FoxNews.com that the FCC delay in enacting the rules won't affect likely court challenges either.
"The delay doesn't matter at all," he said. "A delay in publishing the rules just slightly postpones the filing of a lawsuit."