Republican Party Highlights Diversity And Its Rising Stars At Annual Meeting In Boston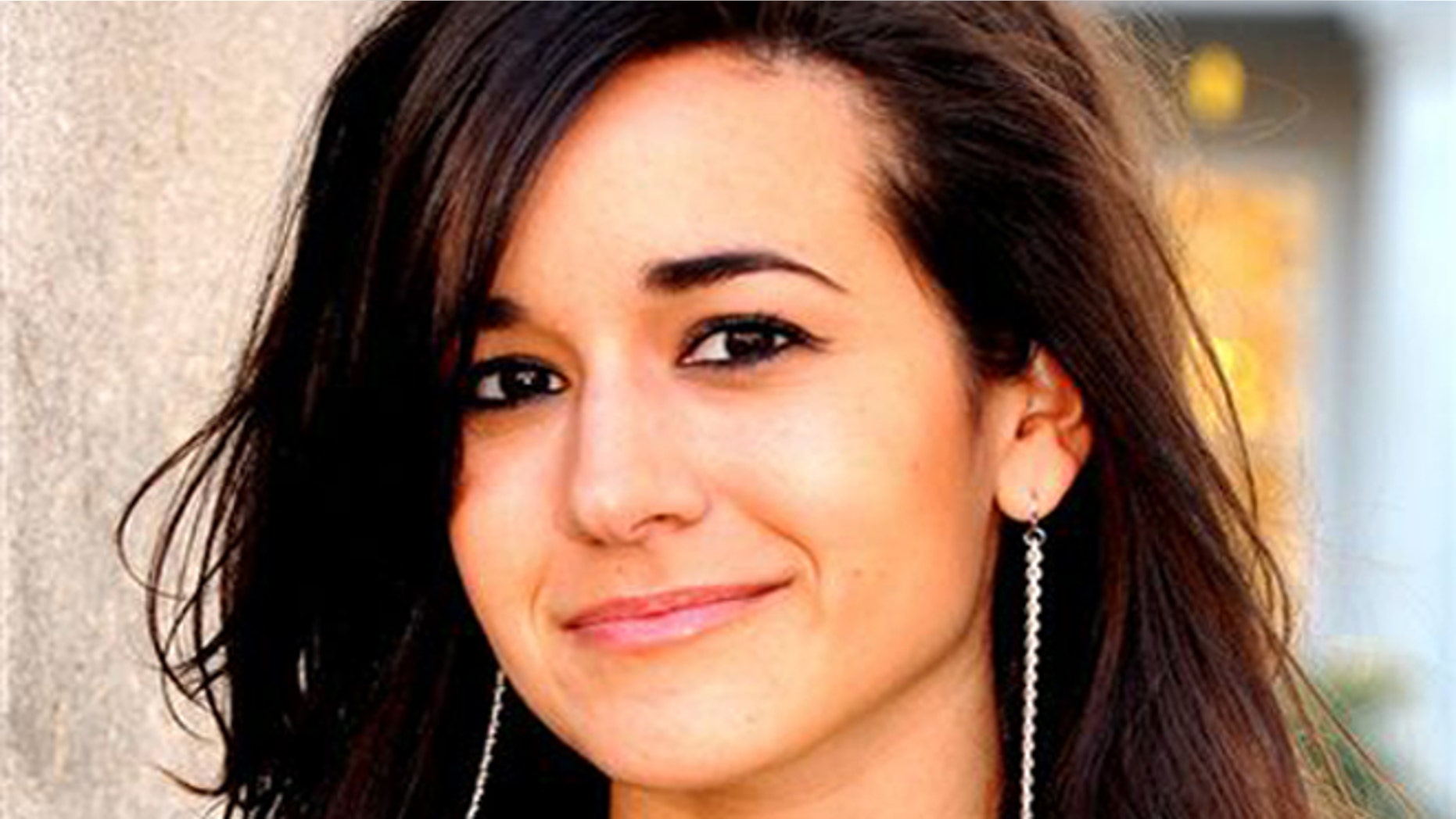 At 23 years old, Marilinda Garcia already was making her mark in the world of politics.
It was 2006, and the daughter of a Spanish-American father and an Italian-American mother won the election to the New Hampshire House of Representatives.
Garcia, now 30 and in her fourth term on the state legislature, is the kind of young Republican that the national GOP is pinning its hopes on for future election victories.
Which is why Garcia is one of the rising stars the Republican National Committee will be showcasing at its annual summer meeting, which began Wednesday and runs through Saturday in Boston.
Republican officials are looking to promote a fresh group of diverse politicians to help resolve their election woes, while frustrated party elders insist that all Republicans must offer more solutions for the nation's most pressing issues.
The RNC launched the "Rising Stars" program Thursday, introducing Garcia and three other young Republicans. As part of the program, an RNC announcement said, "The four will be prominently featured on GOP.com and given a national platform to share their unique perspectives"
"If you've met these impressive individuals, you've met the future of our party," said RNC Chairman Reince Priebus. "Rising Stars is about spotlighting some of the incredible talent in our party — from activists and authors to candidates and elected officials. Karin [Agness], Scott [Erickson], Marilinda, and T.W. [Shannon] are already making names for themselves, and we're excited to share their stories and accomplishments with the rest of the party and the country."
The calls for change come nine months after a painful 2012 election in which the GOP lost the presidential race and a handful of close Senate contests. A tug of war over the Republican Party's future is on display as conservative activists and party leaders from across the country gather for the RNC meeting.
Garcia told Fox News Latino that she hopes the conference will show the American public that the Republican Party is more diverse and inclusive than many perceive it to be.
"It's not a party of just old white men," Garcia said in an interview just before she sat on a panel about diversity. "The fact is there are people like myself in the party. This is an opportunity to let the nation know there are other people out there [in the party], to promote the actual diversity that we do have within the party. This has been not very well presented."
While there is little sign of GOP unity on solutions for immigration, health care or a looming budget standoff, RNC officials are launching the program to highlight a new generation of Republican leaders — largely younger and more ethnically diverse — to help broaden the party's appeal among women and minorities, groups that overwhelmingly supported President Barack Obama in the last election.
The program supplements an ongoing effort to expand Republican outreach among minority communities across the country.
Many Republicans, including Priebus, believe the hard line on immigration that some of the GOP candidates pushed last year in the presidential primary alienated many minority voters, particularly Hispanics.
Garcia said it was important for the party to heighten awareness about the strides it's made in the effort to be inclusive.
"The GOP has more female governors, more Latino governors," she said.
As for some Republicans – such as Rep. Steve King, of Iowa – who have made headlines because of statements about Latinos and immigrants denounced as inflammatory, Garcia said they are a minority within the party.
"There are the people you hear who say sensational things and they get talked about in the press and in social media," she said. "And there are the rest of us who are working on solutions."
Women voted for Obama by an 11-point margin in 2012, and they have not backed a GOP candidate for president since Ronald Reagan's successful bid for re-election in 1984. Although last year's nominee, Mitt Romney, improved on John McCain's margin of victory among whites in 2008, Romney fared worse than McCain among Hispanic and Asian voters, who make up a growing share of the U.S. population. More than 70 percent of Hispanic and Asian voters chose Obama over Romney.
"We have to get beyond being anti-Obama," former House Speaker Newt Gingrich declared at the gathering Wednesday, offering a particularly harsh critique of Republican strategy on health care.
Gingrich said congressional Republicans would have "zero answer" for how to replace the president's health care overhaul when asked, despite their having voted repeatedly to repeal the measure.
"We are caught right now in a culture, and you see it every single day, where as long as we're negative and as long as we're vicious and as long as we can tear down our opponent, we don't have to learn anything. And so we don't," Gingrich said. "This is a very deep problem."
This is how the RNC introduced Marilinda Garcia and the three others who make up the first members of its of  "Rising Stars" program:
– Garcia  serves on the executive board of the immigration reform group Americans by Choice. She earned her bachelors from Tufts University in 2006, as well as a Bachelors from the New England Conservatory of Music. She then went to Harvard, where she received a Master of Public Policy in 2010.
She is a recipient of the National Foundation for Women Legislators' "Integrative Healthcare Pioneer Award" and the Disruptivate! "Innovation in Healthcare" Award. She was honored as one of the Republican Security Council's "45 Most Influential Women under 45."
– Karin Agness, founder and president of the Network of enlightened Women, or NeW. The Indiana native started the organization for conservative university women in 2004 while at the University of Virginia.
– Scott G. Erickson, a San Jose, Calif., police officer for 15 years and a writer for The Foundry, the blog of the conservative think tank The Heritage Foundation.
– T.W. Shannon, an African-American and speaker of the Oklahoma House of Representatives. The Lawton native is a business consultant and an enrolled member of the Chickasaw Nation.
The panel will be featured during a discussion Thursday that is expected to be the first of many high-profile appearances designed to help the party shed the image that it is too old and white. Republican officials have long fought that stereotype, but RNC communications director Sean Spicer says this time will be different.
"We have the resources and the bandwidth to be able to actually promote these people," Spicer said. "We just weren't in the position to do that years ago."
Indeed, the committee has crafted plans, backed by new staffing, cash and online tools, to ensure that the fresh faces aren't forgotten after this week's meeting.
Press aides have been assigned to help drive media coverage focused on demographic groups instead of geographic regions: youth, women, Hispanics, Asian-Americans and African-Americans. And the RNC has created an online database for the first time that allows staffers to quickly find fresh faces for media interviews. For example, an RNC spokesman said the tool could quickly locate a female Hispanic mom from New Jersey for a relevant media interview.
Officials hope that promoting new faces will help deliver more votes in next year's midterm elections and beyond, although critics in and out of the party suggest that may not be enough unless the party adopts a more solution-oriented message. Republican leaders have been slow to embrace solutions on issues critical to minority voters, particularly immigration.
Asked about the party's so-called identity crisis, Priebus said it would take time to resolve.
"I have to focus on the things that I most control," he said, citing effort to add staffers and improve data sharing.
In the meantime, Priebus, too, said his party must focus on solutions.
"We have to be a party that promotes a positive plan for the future," he said, while declining to take a position on a possible Republican-backed government shutdown this fall. "I think we've done it, but I think we've got to do a much better job."
The Associated Press contributed to this story.