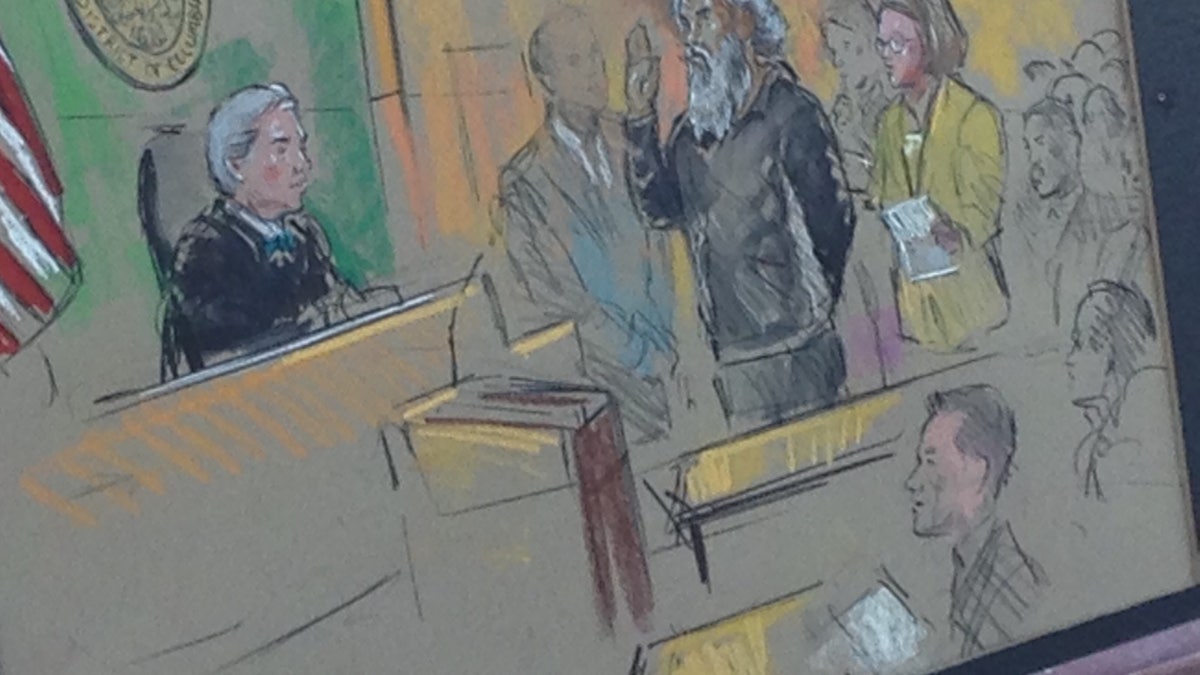 The session was less than fifteen minutes and moved with lightning speed.
I was sitting less than 25 feet from Ahmed Abu Khatallah. He is tall, in the range of six feet, and medium to heavy set.
He walked slowly as he approached the defense table wearing a black sweat top with a grey stripe at the side and matching baggy trousers.
His hair is black and matted with grey through out and a long beard. He appeared dazed at first as he looked around the courtroom as they placed translation head sets on him.
And then as the judge spoke, he became laser like in his focus, almost hanging on the judge's every word.
He was not shackled but stood with his hands behind his back as if were handcuffed. In the front left row a handful of FBI agents looked on.
As the session moved along at a measured pace his demeanor seemed to shift from dazed to focused and down, almost depressed as the gravity of his situation became clear.
He pled not guilty to one charge -- providing material support to terrorists -- and the court was told he allegedly aided attackers in two attacks. Based on the unsealed indictment, it appears to be both the consulate and CIA annex.
There will be a superseding indictment, which means new charges in the near future.