Rep. Ryan says he 'totally misspoke' in criticism of military testimony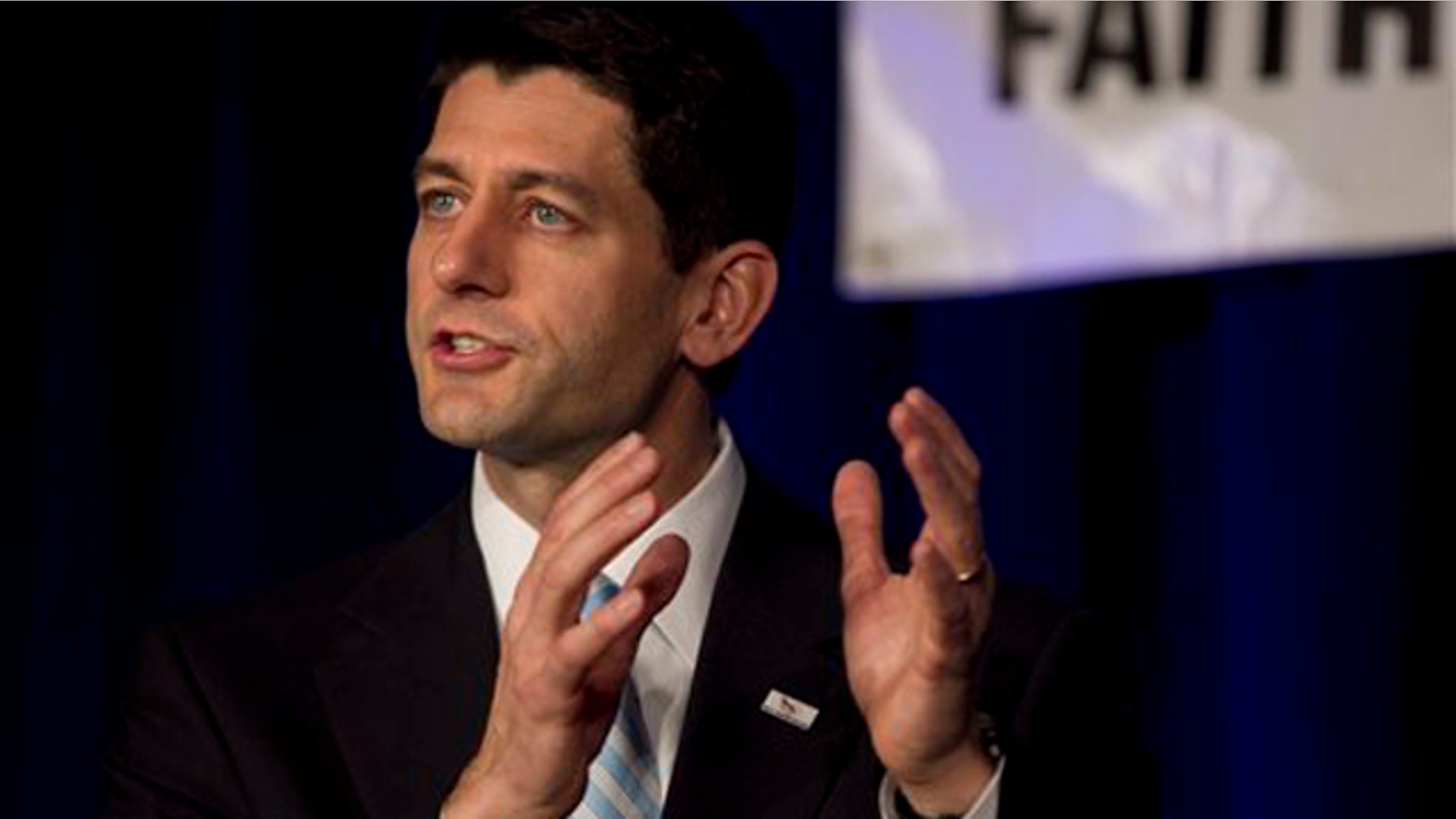 After drawing a rebuke from the nation's top military official, Rep. Paul Ryan on Sunday walked back his suggestion that military leaders were not being truthful in their public support for President Obama's budget and said he "totally misspoke."
Ryan, R-Wis., chairman of the House Budget Committee, said he has since "expressed that sentiment" in a conversation with Gen. Martin Dempsey, chairman of the Joint Chiefs of Staff.
"I totally misspoke. It was not the impression I meant to give," Ryan said.
The clarification comes after Ryan this past week said he did not think the generals were giving Congress "their true advice."
"We don't think the generals believe their budget is really the right budget," Ryan said.
Military generals are required under oath to provide lawmakers their personal views on security matters, even if those views conflict with the White House. In this case, Dempsey had testified that he thought Obama's $614 billion plan for defense spending next year was adequate.
Dempsey bristled at the suggestion that military leaders were holding back in their testimony to Congress. He said he stood by his remarks. "There's a difference between having someone say they don't believe what you said versus ... calling us, collectively, liars," Dempsey said in response to Ryan's remarks, according to The Wall Street Journal.
Ryan, speaking in two separate interviews on Sunday, said he did not intend to give that impression and has since talked to Dempsey.
"My issue is I think that the president's budget on the Pentagon is a budget-driven strategy, not a strategy-driven budget," Ryan said on ABC's "This Week." "He announced the number of the cuts he wanted for the Pentagon, and then he began the strategy review to conform to that number. We take $300 billion out of defense spending versus the $500 billion that the president does in his budget. We think there are savings to be gotten there, but I think the president's hollowing it out."
The Associated Press contributed to this report.