Rep. Raul Labrador To Seek Re-Election, Ends Speculation About Run For Governor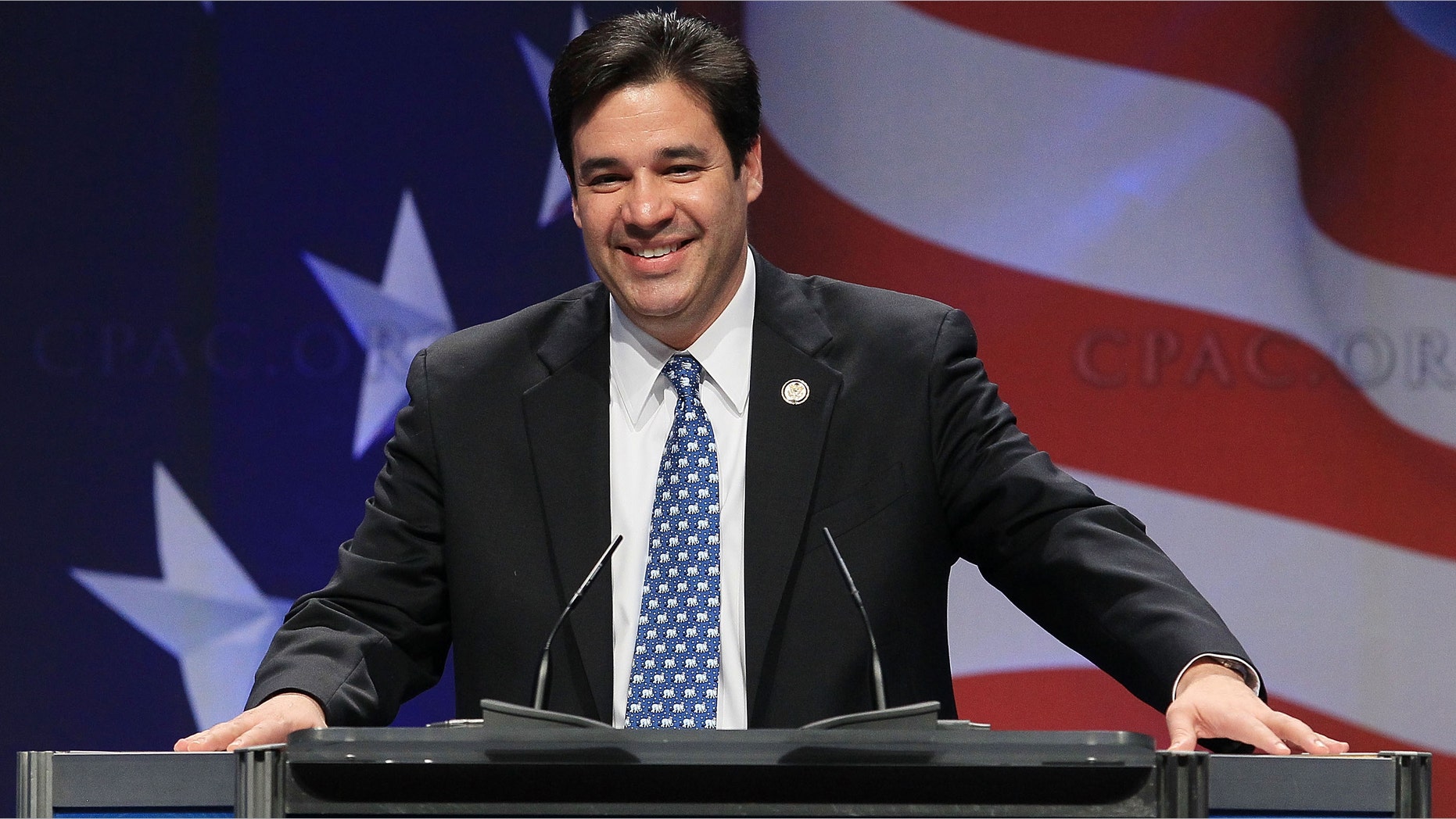 Rep. Raul Labrador, an Idaho Republican and Tea Party favorite, ended the mystery Wednesday about his next step in politics with an announcement that he would seek re-election in 2014 and not – as many had wondered about – run for governor.
At a press conference in his congressional office in Meridian, Labrador said his work as a congressman is unfinished.
Labrador had demurred which way his political plans for the immediate future were leaning during a meeting on Monday with the editorial board of the newspaper Idaho Statesman. His coy response when asked if he was going to run for governor fueled speculation that he might do so.
Pressed about what he would announce, Labrador said only: "We will be having a press conference…I'll let you guys speculate."
Running for governor would have meant challenging his Republican colleague, Gov. C.L. "Butch" Otter, in the GOP primary. Otter has said he plans to seek re-election.
Speculation about Labrador, who was born in Puerto Rico, running for governor came at a time when he is commanding a high profile in the House.
Labrador has been viewed by some political experts as a strong contender for Speaker of the House if John Boehner were to leave the post.
Labrador has joined the most conservative faction of the House, famously walking away from the so-called "Group of Eight," a bipartisan group in the chamber that is working on immigration reform measures.
Labrador, a House freshman elected in 2010, said he was giving up on working with the group because he strongly opposed their views on whether those who obtained legal status under any immigration reform measure should be included in a national health care program.
Labrador, a former immigration attorney, has been a vocal opponent of immigration proposals that would allow a path to legalization for many of the nation's 11 million undocumented immigrants.
According to RollCall.com, a political publication, Labrador's congressional district is heavily Republican, and was rated a Safe Republican contest by Rothenberg Political Report/Roll Call. The publication noted that Republican presidential candidate Mitt Romney won the district with a 33-point margin in the 2012 election.
Labrador served two terms in the Idaho state House before heading to the Beltway. While on the state legislature, he was a persistent and vocal opponent of Otter's plan to raise the state's gasoline tax, according to Politico.com
In January, Labrador told TheHill.com that his decision on whether to run for governor would emanate, in large part, from how immigration reform efforts developed in Congress.
"Right now, my number one priority is doing something about immigration," Labrador said, according to the website. "And it will help me, seeing how things are in Washington. Whether we can get something done or not is going to be instrumental in helping me make my decision. It's going to be one of the keys."
"I know people don't believe me — they think I've already made a decision — but it's not something I wake up every morning and think about," he said in that interview earlier this year.
So is he throwing his support to Otter for governor?
"Butch Otter could do a better job," Labrador said at the Wednesday press conference, according to published reports. "Hopefully with the leadership of the Legislature they can do a better job."